Here is a list of MOST of the businesses you will find in and around Puerto Armuelles, Panama.
We have done our best to make this list complete & welcome your input.    This is an ongoing project!
Please contact the editor@VisitPuertoArmuelles.com if you have any additions or corrections.
There are numerous small shops and street vendors throughout the town that can really only be discovered by walking around the streets and exploring them in person. From vegetable vendors selling from the back of a tuck to shoe shines in the park; even bicycle vendors selling fruit juices and empanadas. Many usually have no business name or contact information. While you are exploring our little town, please make sure to patronize these industrious entrepreneurs!

_________________________________________________________________________________________________
For a quick reference, Download & keep these Emergency Numbers handy while you visit Puerto Armuelles: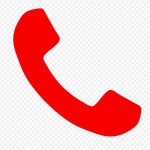 EMERGENCY                            911
Police                                      104  or  507- 770-7465
Fire (Bomberos)                       103  or  507-770-7455
Emergency/Ambulance           104

                                          Red Cross                                507-770-7136
                                           Hospital                                   507-770-7355
                                           Sinaproc                                 335  or  507-316-3200              Sinaproc@sinaproc.gob.pa
Download the Emergency numbers and Instructions on how to use them here >>>>>     
____________________________________________________________________________________________________________________________
Click

on a Category to view the listings:

***If you have updates to this list, please email to editor@VisitPuertoArmuelles.com
Bicycles & Repair
Churches

Computer & Electronics

Copy & Fax Services                                                              
Gas Stations                                                                            
Jewelry Stores & Repair

Lawyers & Legal Professionals                                         
Mini-Super (Convenience Stores)
Office Supplies
Pharmacies