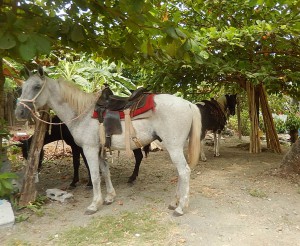 There is not a veterinarian office in Puerto Armuelles. Here are two Porteños (not sure if they are actually doctors!) who will make a house call for your pets.
Cesar – Barrio El Palmar……..6766-1700, 6266-3202, 6910-0829
Rima – Barrio San Jose………6788-5396
There is a monthly Spay Clinic that has a veterinarian, Dr. Crespa, who comes from Volcan and he will give shots and do check-ups at the clinic also. Make an appointment with Irma at (507)6230-3623
You can also go to vets in Costa Rica at Paso Canoas or "Happy Pets" in David.
Please follow and like us: