Most of the businesses in Puerto Armuelles do not have their own website where you can get information about them. None have a physical address that makes it easy to find them. So, in this section we are starting a review column of the many restaurants, things to do, and services that are available in our little town. We'll also include a MAP to assist in finding them! Initially, these will be written by our contributors here at Visit Puerto Armuelles. As time goes on, our hope is that you may add your own honest comments about your personal experiences with these businesses.
If you would like to submit a review of a business that is not listed yet, please send it to editor@visitpuertoarmuelles.com  Self-promotional articles and advertising to sell your own business or service will not be accepted. Only customer reviews will be permitted, upon staff approval. Let's keep it real please!
Click on a category below to read the REVIEWS:


Things to Do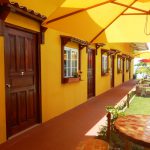 Subscribe today to get alerts & news about Puerto Armuelles!