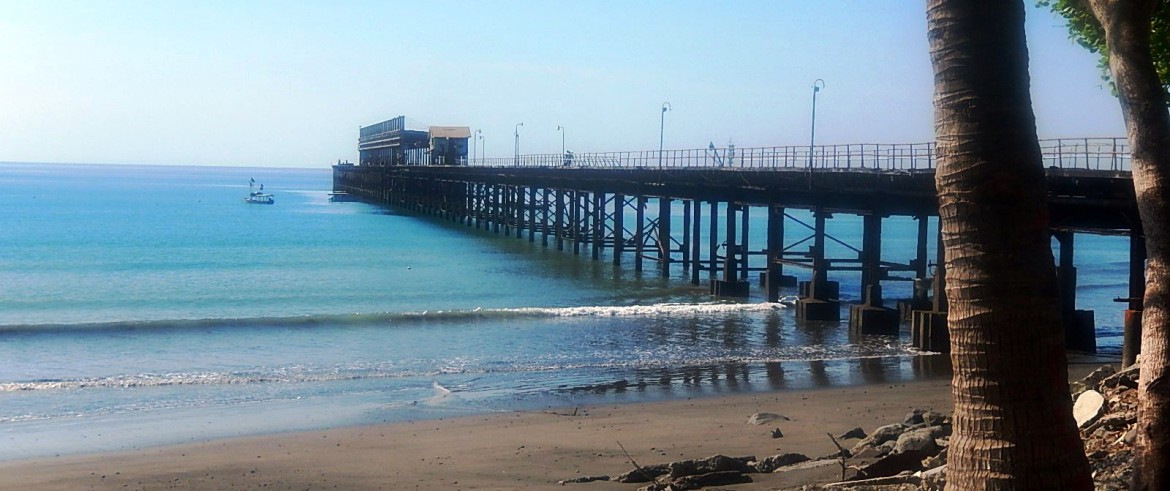 There are actually quite a few special landmarks in and around Puerto Armuelles, Panama. The most obvious is the old Banana Pier that can be seen from just about any location along the beaches. Some landmarks are obvious while others are often missed if you don't know where to look. See if you recognize some of these and have fun discovering the others!
Old Banana Pier
The most famous landmark in Puerto Armuelles is the Old Banana Pier off the beach right in the heart of town.
See a photo of the pier taken in 1936 and compared to 2015  HERE
Dolphin Monument
We all pass the Dolphin Monument in the center of town at some point.
Why did they create it with the dolphin in front of the words so you can't read it?

Old Kapok Tree
This giant tree landmark is not actually in Puerto Armuelles. But, we all pass the 220 year Old Kapok Tree at the SENAFONT checkpoint between the Frontera and Puerto Armuelles.
Read more about this fascinating tree HERE

Tomás Armuelles Statue
This statue is a focal point in the Malecón Park located beachfront in the heart of town, with the banana pier in the background. It is a memorial for Tomás Armuelles , who the town is currently named for. He was a member of the Panamanian Defense Forces (PDF) who died in an accident on March 18, 1921, during the Coto War between Panama and Costa Rica.The former name of the city was "Rabo de Puerco" or "Pigtail"
Read more about Tomas Armuelles HERE
Cactus in the Tree
Old-timers tell me that they remember this huge Cactus in the Tree from when they were children. What is the story behind this mysterious cactus growing inside of a huge tropical tree?
You can see this tree at the start of the Las Palmas Barrio right across the street from the Bomberos. It is also featured on our Self-guided Walking Tour #1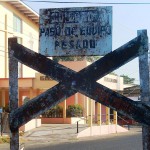 Railroad Signs
There are actually quite a few of these Railroad Signs around town, reminding us of days gone by . I passed them many times,without even noticing, until a friend pointed them out to me! There is a rich history of the railroad being a major form of transportation to Puerto Armuelles. How many of these signs can you find around town?

Old Panama Sugar Company House
You pass this 100 year old house every time you travel between the Frontera and Puerto Armuelles. It is about 300 meters outside of the small town of Progreso. It would be great to have an "historical landmark" label to start protecting some of these old treasures before they disappear.
Read about this little wooden house HERE
Please follow and like us: