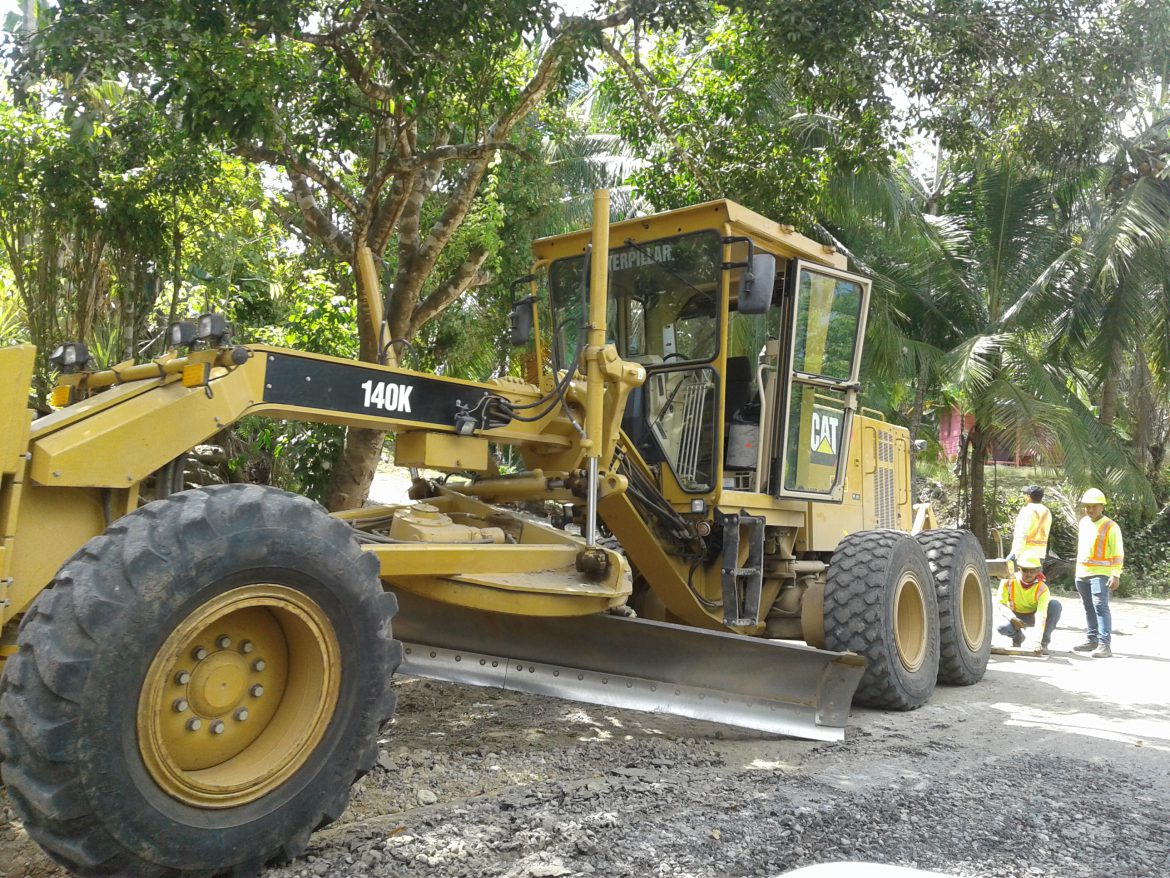 The PTP to LIMONES Highway Rehabilitation project is well underway!  After being awarded the contract by the Ministry of Public Works (MOP), the construction company, Bagatrac SA, began work on Phase 1 of the new road in early February of this year, 2018. Every time I drive out that way lately, there is tremendous progress being made!
The project includes improvement of a length of road, starting from the final gate of PTP (Petroterminal de Panama) to the last house in the community of Limones, where the road turns to go to Bella Vista. This will include two side roads of approximately 200 meters each, one going to the Educational Center of Cana Blanca and the other to the High School, Primer Cicle Punta Burica (where you can go for a walk on the Corpachi Nature Trail!).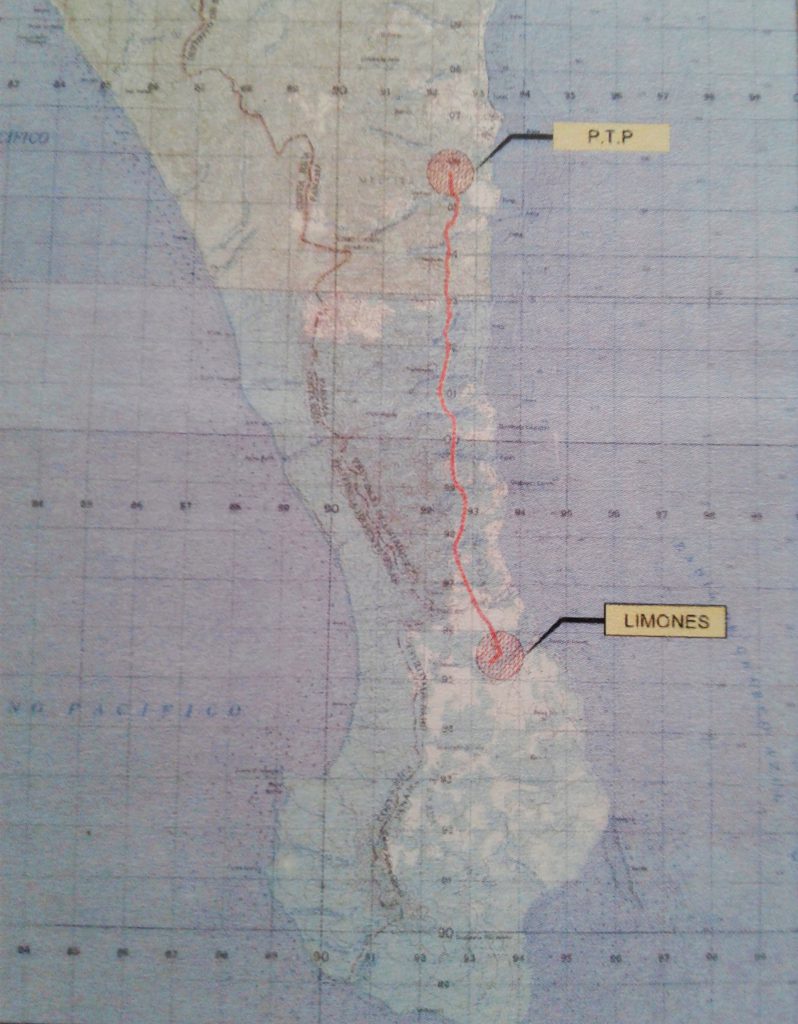 The scope of the project consists of rehabilitation of 12.9 kilometers of the existing road, including shaping of the roadway, placement of base layer and pavement, replacing and installing reinforced concrete pipes, cleaning and channel formation for storm ditches, construction of paved ditches, and placement of thermoplastic paint (continuous and segmented reflective strips white and yellow).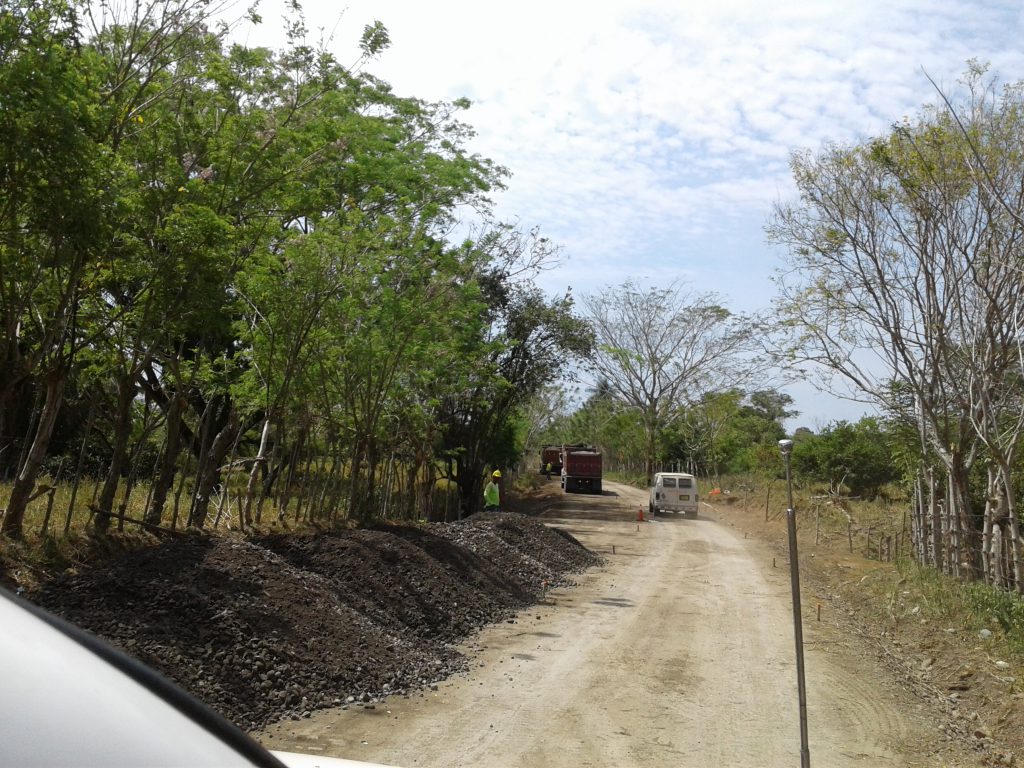 The work includes the design and construction of new sidewalks, made of Portland cement, along the entire road, for pedestrian traffic. They will include access ramps in corners of intersections, pedestrian crossings and new bus stop stands.
These are the 8 bridges being re-built: 2 bridges over Manzanillo creek (quebrada), 1 over Melliza creek (Bailey Bridge); Mellicita creek, the Yerbazal river (Bailey); Caña Blanca creek,  Calabazo creek and the bridge over Corotú creek.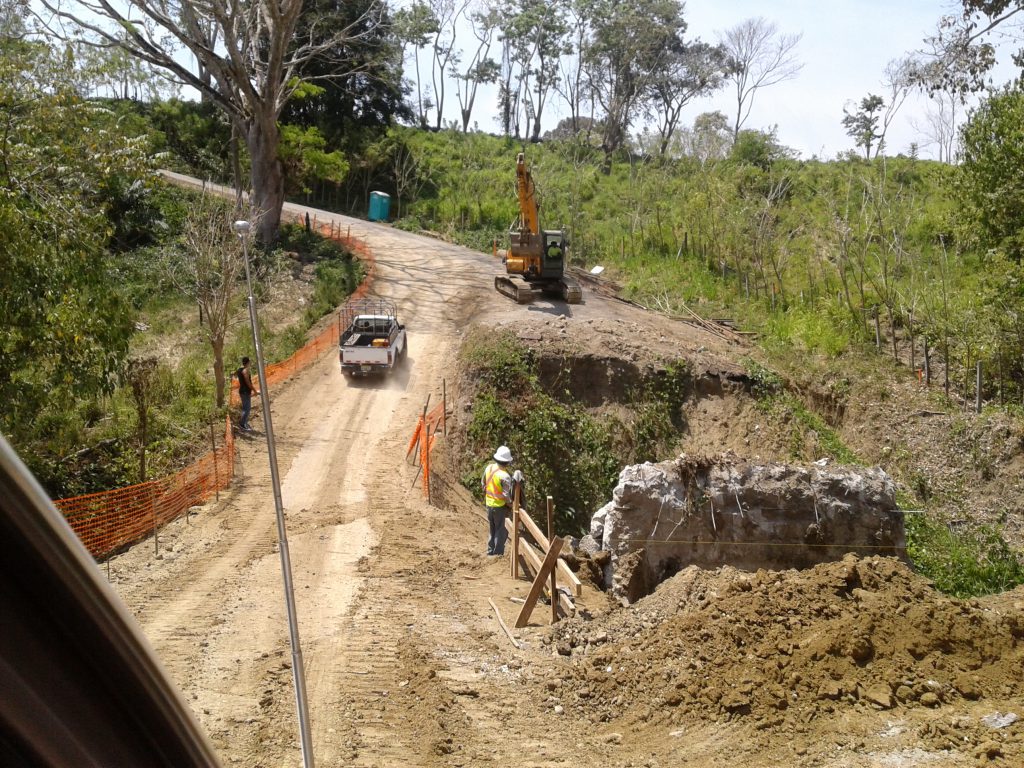 The contract includes 36 months of regular maintenance of the roads after completion.
According to Secretary of Agricultural Development, Jorge Arango, the project for the construction of the Highway between Puerto Armuelles (PTP) and Limones (Punta Burica) will help to reactivate the economic activity in the District of Barú. 
Cost of the project is $ 10,433,450.70 (that's pretty specific!). The work is scheduled for completion in one year. After that, there are plans to begin Phase 2, which will continue the road out to Bella Vista. This will be a game-changer for this area! Instead of taking an hour and a half to get there on a bad road, it will take 30 – 45 minutes. The actual distance is shorter than the road from Puerto Armuelles to Paso Canoas.
Punta Burica is one of my favorite playgrounds and I am looking forward to the progress on the road to get out there. It is slated as a future eco-tourism destination. Stay tuned for updates and photos of the road progress by subscribing below.
Subscribe today to get alerts of new articles & news in Puerto Armuelles!

Please follow and like us: