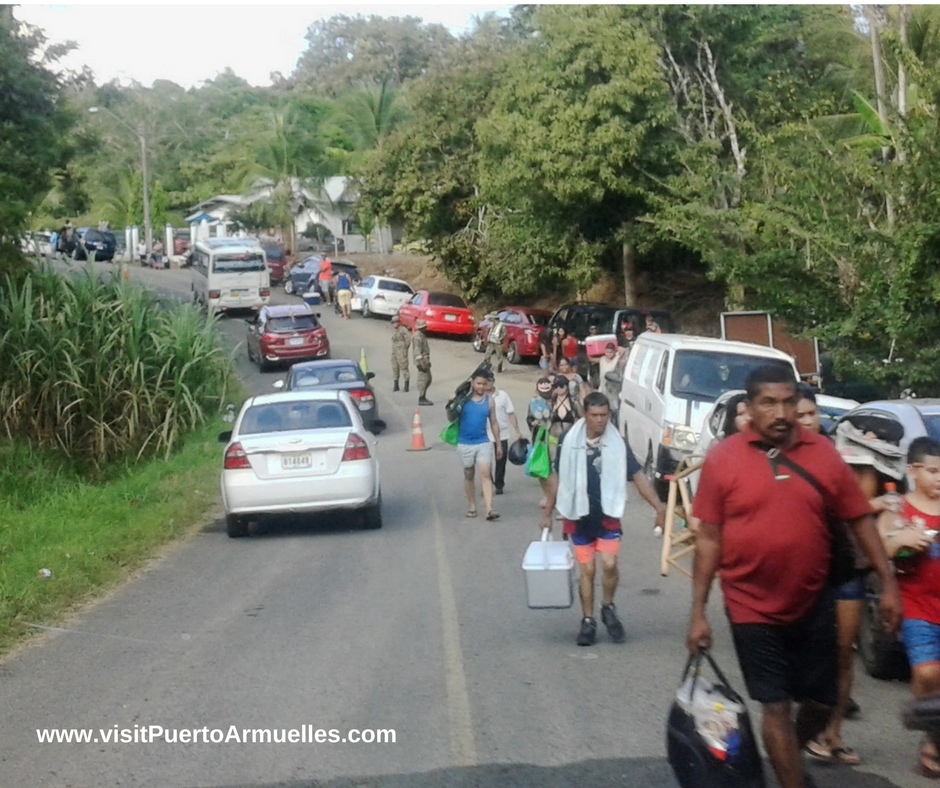 Easter weekend, like other long weekend holidays in Panama, is a time when locals flock to the beaches around Panama. Expect to see more traffic than usual in Puerto Armuelles and along the Peninsula to Punta Burica.
The Transit Authority of Panama tracks the numbers of vehicles that come and go over the bridges from Panama City to the "interior". This past Wednesday and Thursday they counted 43,164 vehicles leaving the city and only 17,873 returned. That's over 25,000 cars full of weekend vacationers heading west!
The road construction from PTP to Limones may put a damper on folk's ability to get very far past PTP to spend time at Playa Mellisa and Playa Zerbazales. That could mean that we can expect even bigger crowds in Puerto this weekend.
The Director of the National System of Civil Protection (Sinaproc), José Donderis, said they will be providing 2500 officers to provide security at 41 beaches and 7 rivers in Panama's Interior region.
There will also be more traffic police on the roads, as well as additional National Aeronaval Service units checking boating activities at 109 points across the country, patrolling the docks, ports, beaches, rivers and berths. They are making sure boaters are licensed and have the proper safety vests on board.
In preparation of the potential for more accidents due to the large crowds, the Ministry of Health (MINSA) has additional staff scheduled and emergency vehicles are on alert. The Social Security Fund (CSS), declared a green alert for Easter, and has 5,945 employees distributed throughout 35 health facilities, hospitals and clinics, in Panama.
You know what to expect this weekend, so be prepared, be safe, and have fun!
Read More about the PTP to Limones road construction HERE
Read more about PTP HERE
Subscribe today to get alerts of new articles & news in Puerto Armuelles!

Please follow and like us: