Final Stages of Completion in Corazon de Jesus beach Community 
ONLY $49,900
This newly remodeled home is ready for you to put the finishing touches on. The builder never completed the project and the owner's were left with a home needing more work. Just a short block to the beach ~ Basic framework is there and ready to finish.

The owner's of this home in the popular expat beach community of Corazon de Jesus have over $80,000 into the project. Unfortunately, the builder went over budget and did not finish the home, so they are letting it go at a loss, for someone willing to take on the finishing touches. Estimates are about $15-20,000 to complete the home at this stage. This is your opportunity to have a home only steps away from one of the most popular beaches in Puerto Armuelles for the cost of the land! After completion value estimate: $150,000. Double your investment!
The 3 bedroom, 2 bath home has an enormous, and high roof, with eaves that extend out over covered patios on 3 sides. The walls need to be built up to meet with the roof and enclose the home. There is a covered carport on one side, or 2 if preferred. The house is block construction with a zinc roof. New owner needs to stucco the walls and finish floors, doors, and windows. Choose your personal light fixtures, cabinets, and counter tops. All of the electrical and plumbing systems are new. There are 2 new septic tanks, grey and black water. High speed internet is available in the are. There is a gas, on demand, hot water heater installed.
The yard is large, 1000 smt plus, with bananas, mango, avocados, and an assortment of tropical flowers. The corner lot has a  road next to the property tha is a "beach access" road. There is a view of the ocean from the gate and it is a 3 minute walk to the sandy beach!
For information contact Debbie at Editor@visitPuertoArmuelles.com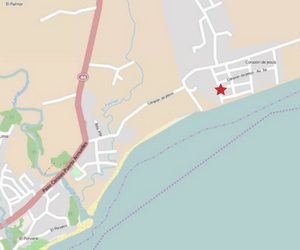 Single Family Home
R.O.P.

Bedrooms: 3
Bathrooms: 2
Size of home: Approximately 1500 sf under roof
Size of Lot: 1000 sq.Meters
Construction: Block walls, zinc roof
Location: Corazon de Jesus, Puerto Armuelles
$49,900
Contact: Debbie@visitPuertoArmuelles.com for more information.
Subscribe today to get alerts of new property listings & news in Puerto Armuelles!


Please follow and like us: