Currently open only for dinner, from 4:30 or 5pm daily, this new restaurant can easily boast the BEST BURGERS in Puerto Armuelles!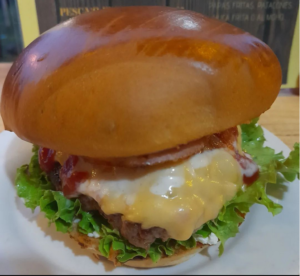 Most restaurants will claim to have the best hamburger, but I was pleasantly surprised to find that the burger at Eskpe (pronounced Escape) was truly as good as something I could make at home. I had the 'regular burger', not the monster in the photo above! It was a hefty portion and my husband and I both had a hard time finishing our plates.
The menu includes several burgers, ceviche, local favorites and some interesting cocktails, along with local and a few craft beers. They also serve sodas and juices.
Eskpe is open air patio seating, which is quite comfortable. A unique feature here are the chalkboard painted walls. There are various colors of chalk available to sign your name, add a little quote, or create some personal artwork. It's fun to find names of people you know in the community and see your own addition on the wall!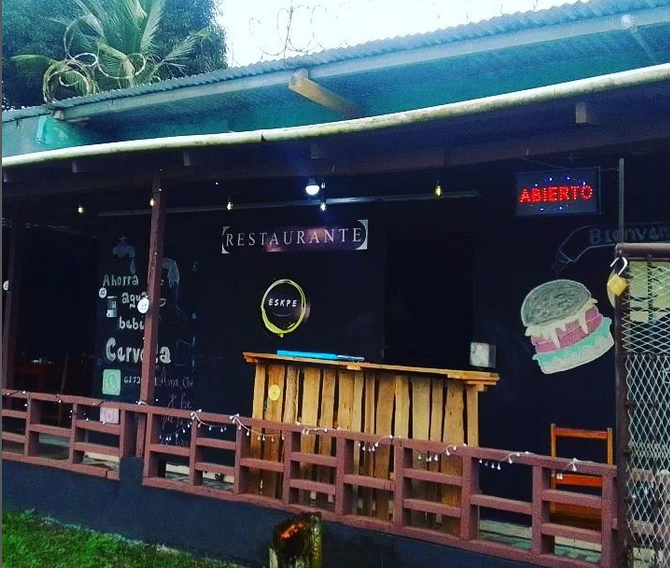 The owner, Xavier Castro, is friendly and his English is fluent. He stopped by our table to chat with us and tell us a little about the plans that he and his wife have for the restaurant. They'd love to open for lunch, but both of them still have day jobs. They are working hard to make this venture a success and I hope we can all give them enough business to make that happen. Puerto needs more good restaurants like this! Please consider them as a venue for any small events you have coming up. There is plenty of parking inside the fence and along the street.
I'll definitely be going back and plan to try the other menu items.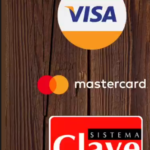 Phone ahead for take-out orders on those days that you don't have time to cook.
Another PLUS ~ they accept Credit Cards here!
You can find information on upcoming events and more photos on their Instagram Page
¡Ven y Eskpate de la rutina! (Come & Escape Your Routine!)
Located in San Vicente. Head inland from Rokero's on the road you'd take to PTP, the restaurant is on the corner before the turn at the abandoned soccer field.
Phone: 6272-2201
Hours: Open Daily from 5pm to 10pm
CLOSED on Wednesday
Please follow and like us: