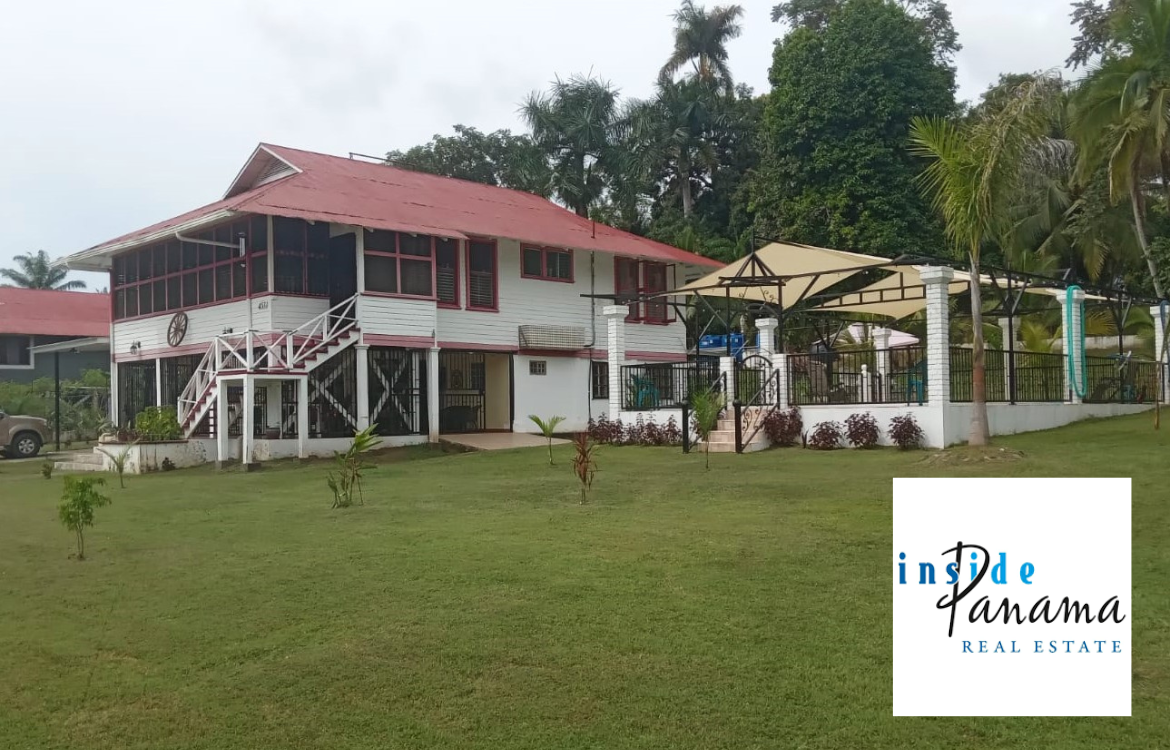 Painstakingly updated to modern standards while maintaining the elegance and charm of the original 1940's post and beam construction. The 1600+ square foot main floor has two bedrooms and two full baths with an office/extra room. The large kitchen (13×14) has terra cotta tile floors and reclaimed cabinets of Sangrio (a deep rich red colored local hard wood similar to cherry). The kitchen centers around a hand carved Teak Island and breakfast bar.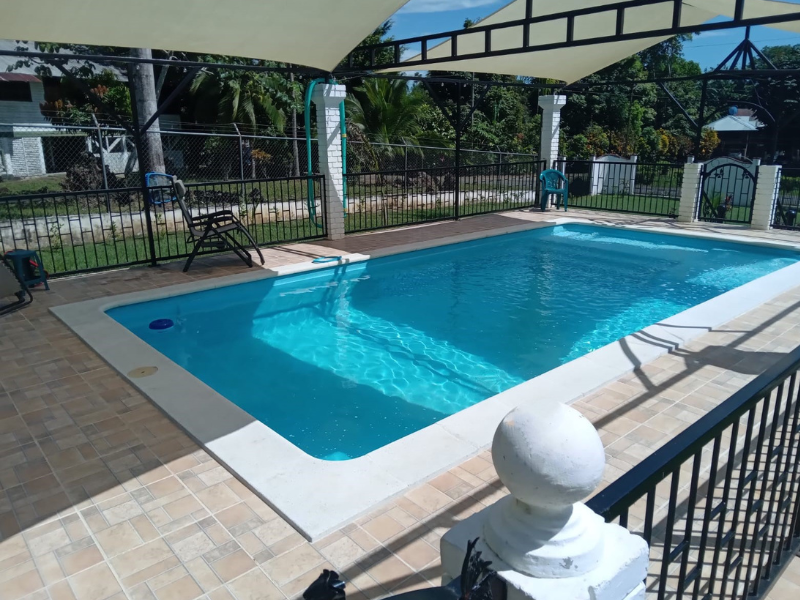 The house is designed to take advantage of the Pacific breeze–you can even hear the whisper of the waves from the house. Exotic wood shutters cover most of the external walls, with fans in every room and air conditioning in the master suite. Some recent upgrades include a 700sf carport, 6000+ liter ozone treated water tank system and new pump. The home boasts a brand new 52,000 liter in-ground swimming pool with sun shades and an ornamental security fence around the spacious deck.



The upper living areas of the house are graced with beautiful hardwood floors. The lower level features a roomy air-conditioned guest quarters with a large tiled 3/4 bath and walk-in closet (currently being used as a workshop). Still underneath and right outside the door is a spacious fully tiled 'outdoor living room' reminiscent of a Spanish courtyard. There is 6'5″ headroom underneath the crossbeams. A laundry area, storage closet and secure 'bodega' finish out this fully remodeled space. An ornamental ironwork surround finishes out and secures this area nicely. The property is fully fenced, with a new electric gate opener.

The home will come partially furnished and ready to welcome it's new owner with exquisite taste! Your Tropical Dream Home is calling!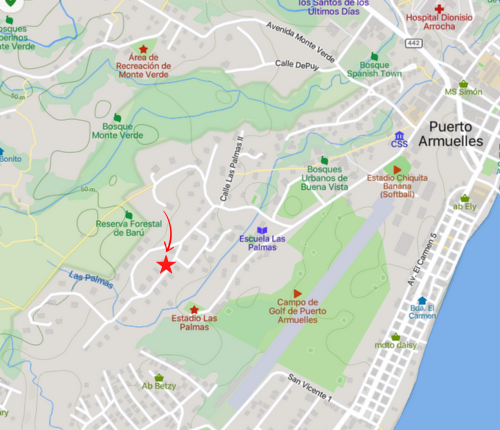 Single Family Home
3/2 upstairs. Studio with 3/4 bath downstairs

TITLED

Size of Lot: 3035 sq.Meters (about 3/4 acre)
Building Size: 186 sq. meters
Location: Las Palmas, Puerto Armuelles
FEATURES: Large new in-ground swimming pool, downstairs studio suite
$279,000
CONTACT: Debbie@visitPuertoArmuelles.com
Please follow and like us: