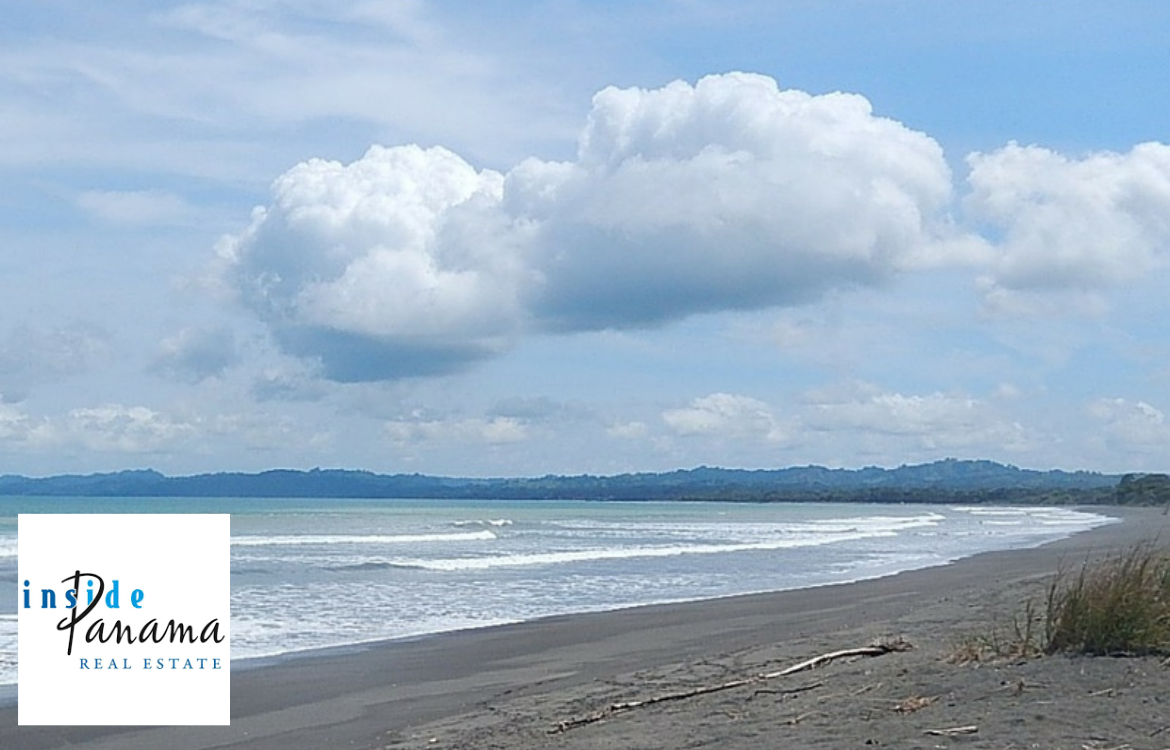 "There is only so much beachfront property…", as the saying goes. This house could be your opportunity to own your private stake on popular Corazón de Jesús, just 15 minutes north of downtown Puerto Armuelles, Panama.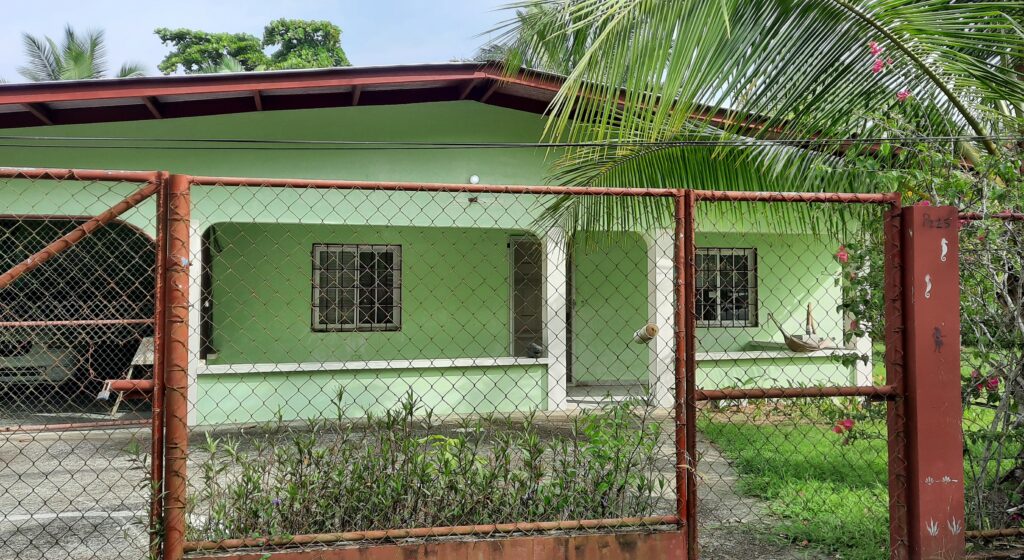 Sit back and enjoy the sweeping views of Puerto Armuelles and Punta Burica from this home. With your own private beach entrance,take a stroll on this popular sandy beach – or spend the day surfing and soaking in the temperate Pacific ocean. Sunrises are amazing here ~ Yes, the sun RISES over the Pacific Ocean in Puerto Armuelles! Just a short 15 minute drive takes you to downtown Puerto, with all amenities, including a brand new hospital, hotels, restaurants, banks, and numerous shops. Vegetable stands line the streets every day, so you can always get fresh produce.

This home features 2 bedrooms, 2 bathrooms, and large front and back patios on a over 1/3 acre lot. There is also an outdoor shower, sink, and BBQ area ~ no need to hang out inside the house with the Pacific Ocean as your backyard! This home was used as a vacation getaway and has lots of room for expansion, or remodeling to fit your specific lifestyle. Will need a new roof in a few years and an upgrade on the fence that surrounds the property. It has an open floor-plan and glass sliding doors facing the ocean from the master bedroom, with an en-suite bathroom.  Partially furnished, including a fridge. There is a separate indoor laundry area with a washer/dryer.

There are clear views of the famous Banana Pier and downtown city lights in Puerto Armuelles, as well as PTP and the Burica Peninsula. Take in the scene as ships pass by offshore and sometimes even catch a glimpse dolphins or whales that frequent the area! Enjoy cool ocean breezes while you cook, read, or just relax in a hammock.

Are you ready to begin a new life in Paradise?
Single Family Home
R.O.P. (request our Free Report: How to Title ROP Property from Editor@visitPuertoArmuelles.com)
Bedrooms: 2
Bathrooms: 2
Size of home:  240 m2 under roof (2500 square feet)
Size of Lot:  1536.42 m2 (16,538 sq. ft.)
Features: Beachfront
Location: Corazón de Jesús, Puerto Armuelles,  Chiriqui, Panama
$249,000
Please follow and like us: