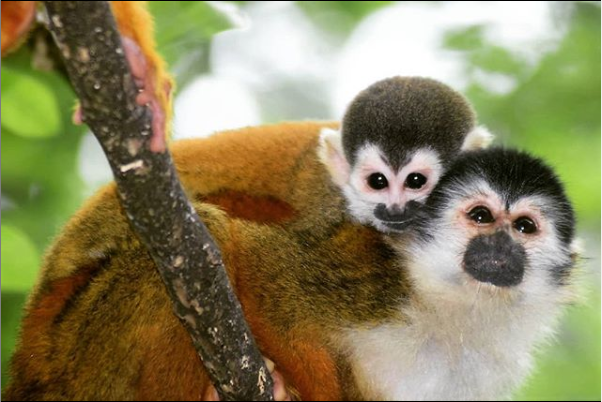 Almost every morning I wake up to the sound of Howler Monkeys welcoming the sunrise. It feels good to know that nature is around me and thriving. Or is it? There is an organization in Panama that is concerned about the future of primates in the region as the human population continues to grow and encroach on their jungle home. This group is called "Proyecto Primates Panama".
The nonprofit Primates Project is headed up by Dr. Ariel Rodríguez Vargas. The organization studies the primate populations and ecology, much of this along the Burica Peninsula ~ right in our own backyards. Burica still has hectares of untouched jungle where several species of monkeys live, including Howler Monkeys, Squirrel Monkeys, and Capuchins.

According to research by Dr. Rodriguez, 75% of the world's primates are in decline and at risk of extinction. They pose the question 'How can we delay or stop the loss of primates?" The major focuses of the organization are environmental research, education of the general public (especially children), promoting Sustainable Development, and collaboration with others.

" From here to 2030, ensure that all students acquire the theoretical and practical knowledge necessary to promote sustainable development, among other things through education for sustainable development and sustainable lifestyles, human rights, gender equality, the promotion of a culture of peace and nonviolence, world citizenship and the valuation of cultural diversity and contribution of culture to sustainable development."
Primates are the visible face of biodiversity that we still have in the forests. As you drive towards Limones from Puerto Armuelles, you may spot one of the projects that was conducted by Proyecto Primates. There are several "monkey bridges" that cross the road. The were installed in the hopes that the monkeys would use them to cross the street so they don't get hit by cars. For the most part, this has been a successful endeavor. However, there is occasional news of a monkey being run over, so please be careful when driving south of Puerto.
Anyone can participate with the Primate Project and your help is appreciated, as well as supporting a good cause. Help is needed when there are exhibits to set up or workshops for the public and schools. To get involved or make a donation, contact: ariel.rodriguez@unachi.ac.pa or call on WhastApp at 6592-7208.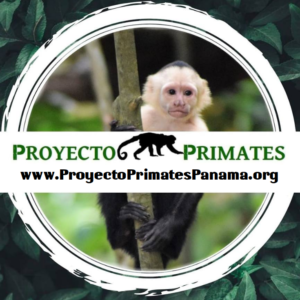 Follow Proyecto Primates Panama on social networks:
Facebook: ProyectoPrimatesPanama 
Instagram: @Proyectoprimatesp
Web: ProyectoPrimatesPanama
Email: Proyectoprimatespanama@Gmail.Com
Please follow and like us: