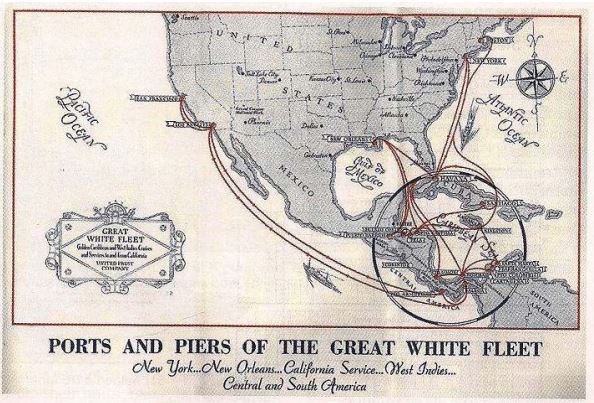 The United Fruit Company, which later became Chiquita Brands, ran a fleet of cargo/passenger ships that were known as the Great White Fleet. Puerto Armuelles was listed on several brochures as a port of call in the 1930's.
Here are some brochures from the collection of Björn Larsson:
Each ship carried an average of 35,000 bunches of bananas.
Menu cover on the Great White Fleet vessel called "Talamanca", from the collection of Mr. Hayden Matthews:
The ships were said to provide gourmet meals to the passengers on board!
Inside of menu: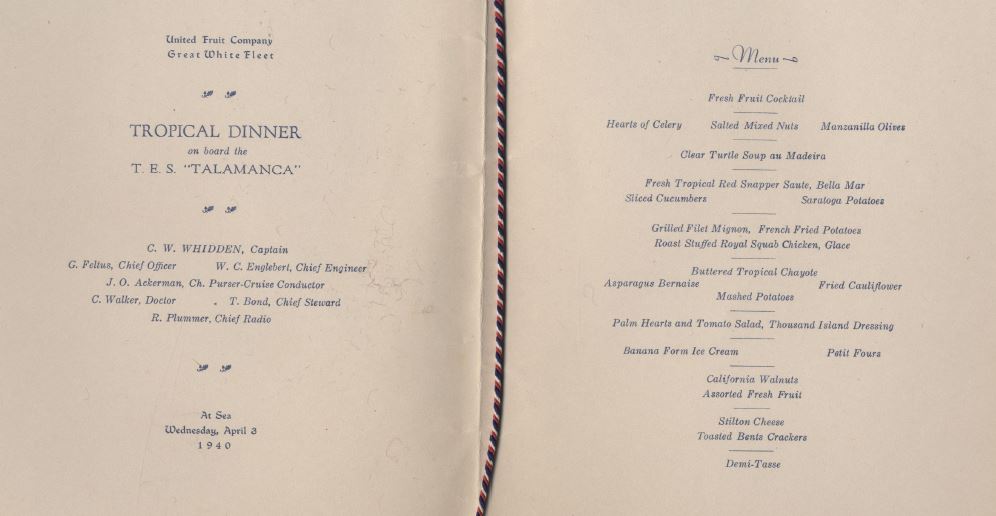 Read about the Great White Fleet HERE.
Please follow and like us: