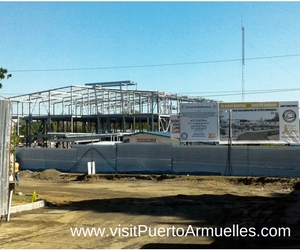 The first phase of construction of the new Dionisio Arrocha Hospital, in Puerto Armuelles, is well underway. Cranes and workers are busy and making good progress. The old hospital is still in use since construction began in September of 2017, however, many of the doctors clinics have been moved to the temporary structure that is set up a block from the Banana Pier, in the white contaner building with a breezeway for the waiting area (near the entrance to Barrio El Carmen).
The construction company in charge of this project is called  "CONSTRUCTORA RIGASERVICES SA ". The original company, Rigaservices SA, was founded in 1989 and changed its name in 1995. They work around Panama on development projects, including the building of over 2000 homes, civil works and infrastructure projects, schools, sports fields, and of course, the design and development of plans and construction of hospitals.
There are three phases in the building of the new hospital. Read the details HERE. 
The Dionisio Arrocha Hospital is scheduled for completion in 2021.
This is a rendering of the completed Hospital.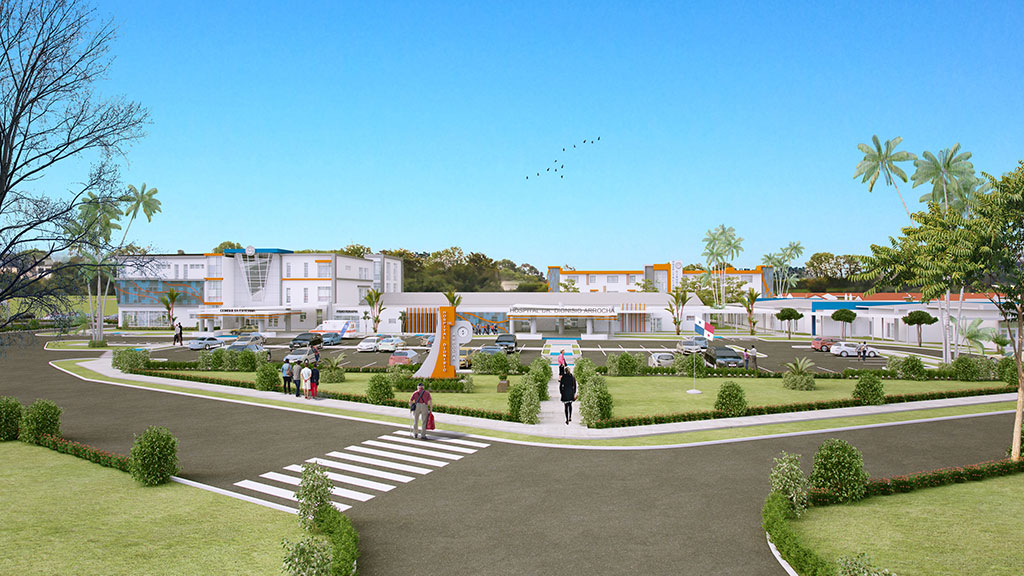 Please follow and like us: