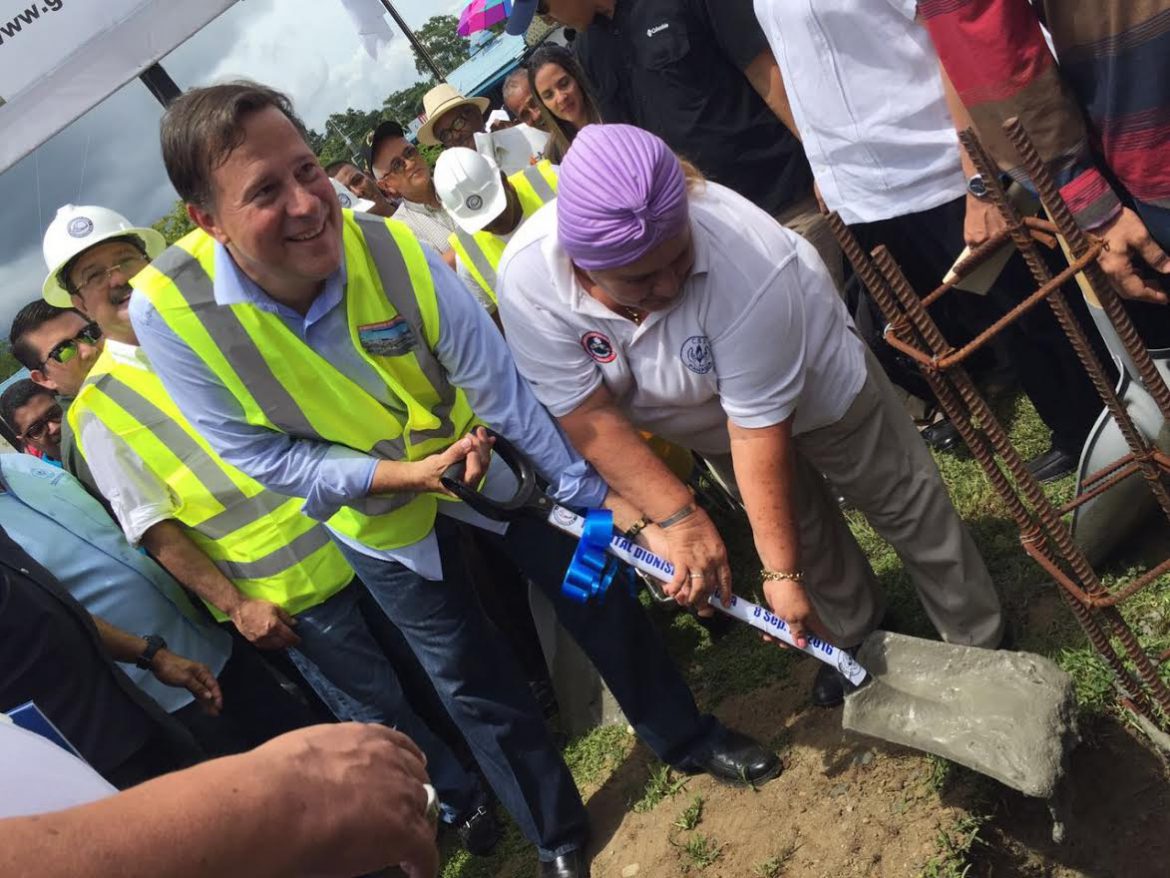 Thursday, September 8th, the President of the Republic of Panama, Juan Carlos Varela, visited Puerto Armuelles and placed the first shovelful of dirt to start construction of the new Hospital Dionisio Arrocha.
Other officials who attended the groundbreaking ceremony included Mario Etchelecu (Minister of Housing and Land Management), Hugo Mendez (Governor of the province of Chiriqui), Franklin Valdes (Mayor of Puerto Armuelles), and Estivenson Giron (Director of the Social Security Fund).
Construction work is being managed by the Social Security Fund (CSS) with an investment 64 million dollars. The new project will have a capacity for 130 beds, as well as rooms for surgery, orthopedics, internal medicine, gynecology, obstetrics, pediatrics and neonatology.
The project will be developed in three phases:
The first includes outpatient, dental, social work, emergency operations, specialist consultation, programs, administration, teaching, patient rooms, kitchen, laundry, general services, warehouse and maintenance, industrial building, and parking lots.
The second will include operating rooms, sterilization center, delivery room, inpatient pediatrics and gynecology, inpatient surgery, orthopedics and internal medicine, and public dining.
The third will feature physiotherapy rooms, admissions, pharmacy, X-ray and laboratory, nursing wounds, emergency room, morgue, reflection area, and parking area.
According to President Varela "No country can progress if we do not take measures to prevent disease and to treat them until healing, if they occur."
Listen to a video by TVN NEWS Panama with President Varela talking about the new hospital by clicking

HERE

.
This will be a fabulous benefit for Puerto Armuelles!
Subscribe today to get updates on this topic & other important news affecting Puerto Armuelles!


Please follow and like us: