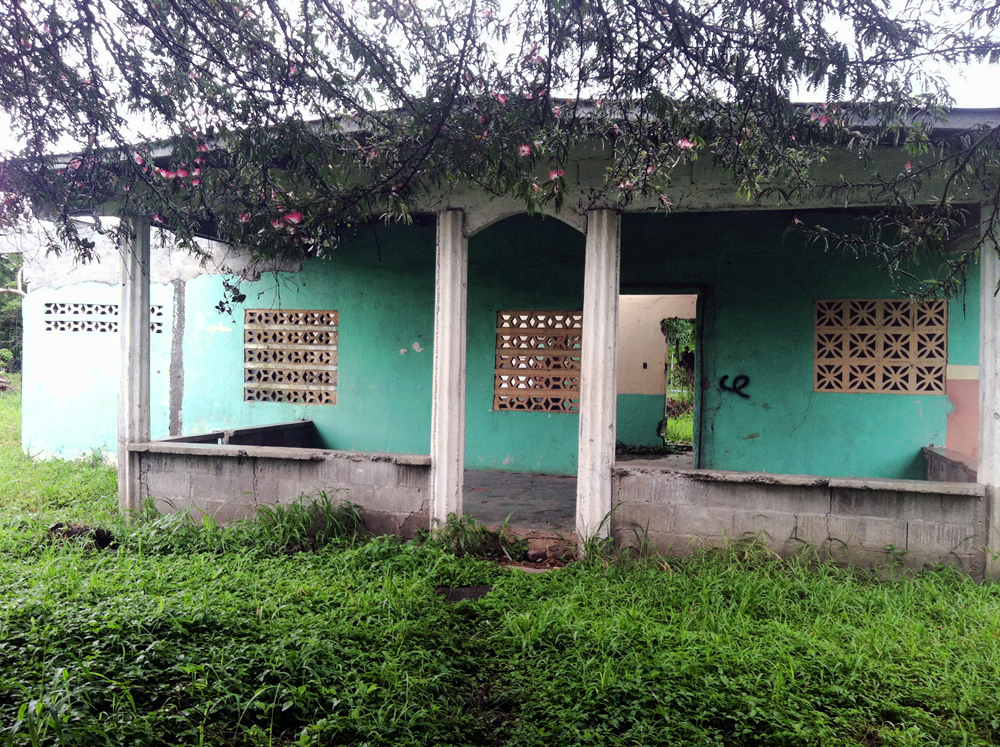 Foundation is ready for your imagination to build on!
ID# 090916
$18,000
This abandoned Panamanian style home is ready for some TLC! The foundation, some plumbing and electrical, and a partial roof are in place on a large corner lot, almost 1/2 acre. Lots of room to grow.
The property is located in Flor de Lima, a quiet neighborhood just 5 minutes from downtown Puerto Armuelles. There are buses and taxi drivers regularly, and a bicycle would be a perfect form of transportation, if you don't have a car. Flor de Lima is an area with families, larger lots, and a little elevation. About a 15 minute drive to the beaches.
This home has the foundation and walls in place, which helps to make the permit process much easier. Build it out the way you want –  There are lots of options. Here is a drawing of the floor plan, in which the current owner had planned to extend the bottom bathroom and small room out 3 feet to make a new, larger, bedroom with it's own bath. The wall between the top 2 bedrooms could be knocked out to create a large master suite. He estimated to cost to be about $2000. Let your imagination soar!
This could be an inexpensive way to acquire a starter home, rental property, or possibly a Fix & Flip. There is even room to build more than one house on the large lot, grow a garden, raise chickens, and plant several fruit trees.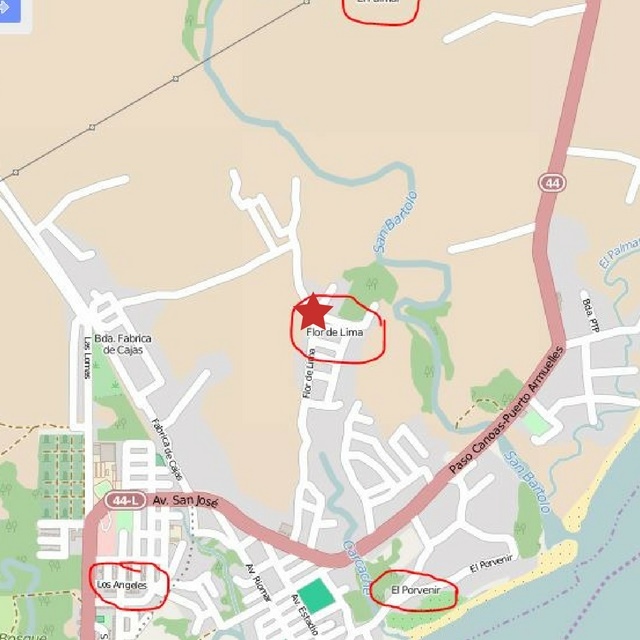 Single Family Home
R.O.P.
Bedrooms: 2
Bathrooms: 2
Size of home:  940 sf
Size of Lot: approximately 2166 m2 (1/2 acre)
Built: NA
Construction: Block, partial metal roof
Features: Large lot, Fixer Upper
$18,000
Would you like more information on this property?  

Property

ID# 090916
You will be prompted to double opt-in via email to protect our advertisers from Spam. An easy unsubscribe button is attached to the email if you don't want to be on our real estate list. Thank you for your interest!
Subscribe today to get alerts of new property listings & news in Puerto Armuelles!


Please follow and like us: