AMPYME (La Autoridad de la Micro, Pequeña y Mediana Empresa) is the National Small Business Association of Panama, which provides training and seed money for entrepreneurs throughout the country. The new General Manager, Samuel Bardayan, is from Puerto Armuelles. The organization was in Puerto in September to conduct business training workshops.

One of the areas of focus in the Barú District is Finca Zapatero, in Rodolfo Aguilar Delgado, where many of the local farmers were affected by the earthquakes in May of this year. AMPYME has partnered with MIVIOT (Ministry of Housing), which will be building 120 new homes for the local residents, to encourage the entrepreneurial minds in the area to explore agricultural opportunities to "exploit these lands that are some of the most fertile in the whole country.", according to Sam Bardayan.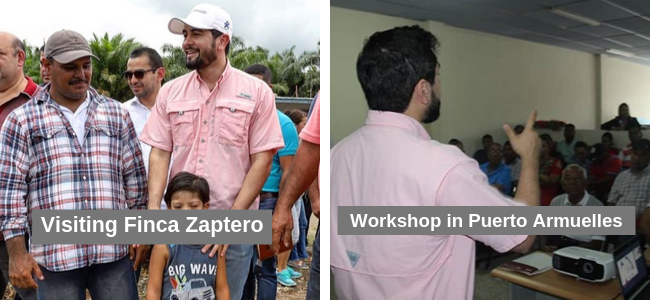 Training & Workshops are conducted regularly throughout the country. There is a Panamanian Business Registry, which includes free membership in the AMPYME programs and access to funding opportunities.
Business Development Funds
Funding is available from AMPYME through several programs.
* FONDO DE GARANTÍA PROFIPYME
This program provides a Letter of Guarantee for obtaining credit requested by micro and small entrepreneurs, through the financing entities that sign an agreement to join the program.
* Fondo De Capital Semilla
This is a Seed Capital Fund, which is a non-repayable competitive fund, up to  $1,000.00, intended to support new entrepreneurs in micro-enterprises, in urban, rural and indigenous areas.
* El Fondo de Microcrédito para las MYPE, FIDEMICRO-PANAMA
This is a micro-credit fund (up to $25,000) aimed at financially supporting the activities of micro finance operators, for the benefit of existing micro and small businesses.
In September, the AMPYME organization distributed over $37,000 to 43 businessmen and entrepreneurs in the Chiriqui Province.
It's nice to see another Porteño  heading up a national program that can be beneficial to the residents of Puerto Armuelles!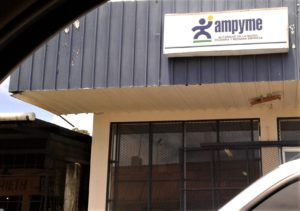 There will be a need for new small businesses to support the Tourism Authority promotions in our town and also the new Multi-Port projects. The local office is located on Avenida Remón , next to Restaurante Marieth (by the Catholic Church).
They can also be contacted at (+507) 770-0211 in Puerto, or the head office at 507- 774-8559 or info@ampyme.gob.pa  Get more information at their website AMPYME
Please follow and like us: