Panama's new President, Laurentino Cortizo, has sworn in his cabinet and with it a new team for the Panama Maritime Authority (AMP) that oversees the maritime sector and the world's largest Ship Registry. The new Administrator is Noriel Araúz, a porteño from Puerto Armuelles.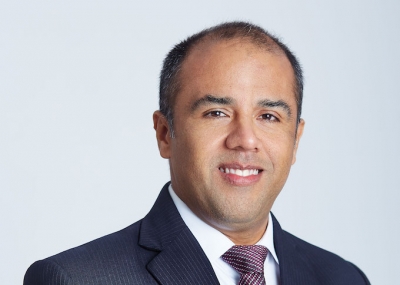 Noriel Arauz, a naval architect, will be the AMP Administrator and Minister of Maritime Affairs (Administrador de la Autoridad Marítima de Panamá y Ministro de Asuntos Marítimos). He was born and raised in Finca Blanco, in the banana zone of Puerto Armuelles.
In April 2019, the Maritime Authority of Panama officially presented the results of a 9-month work entitled the "Port Maritime Development Strategic Plan of the Republic of Panama. Vision 2040", a project carried out in collaboration with the CAF-Development Bank of Latin America, and the Spanish consulting firm McValnera.
This document includes a set of proposals for port development throughout the Panamanian territory, and highlighted in this strategic plan, are the potential of the Aguadulce port whose orientation would be directed towards multipurpose, and the port of Puerto Armuelles focused on tourism and minor repairs.
According to Arauz, "I know the needs of the maritime sector and am committed to improve it and create new opportunities." Being from Puerto Armuelles, maybe he understands the need to develop this area and its strategic importance for the country.
Projects being focused on by the new administration include "selection of the operator for the Panama Cruise Terminal, the tender for the Electronic Ship Registry platform, development of phases 2 and 3 of VUMPA, the tender of the Balboa Shipyard, the projection of a dock of Auxiliary Maritime Industries in the Atlantic area and the port development of Aguadulce and Puerto Armuelles."
Here is a pdf of the plan for Puerto Armuelles (Spanish) : Roadmap of the Port of Puerto Armuelles
Looks like Puerto is in the plans for the next 5 years of this new administration ~
I really hope we get to see the new port come to fruition!
Please follow and like us: