This American-style home is the only one of its kind in San Vicente, Puerto Armuelles. Located next door to Sunrise Inn Hotel (previously Tsunami Inn), this 2 story home is fully furnished and ready for you to move right in!                                                               $325,000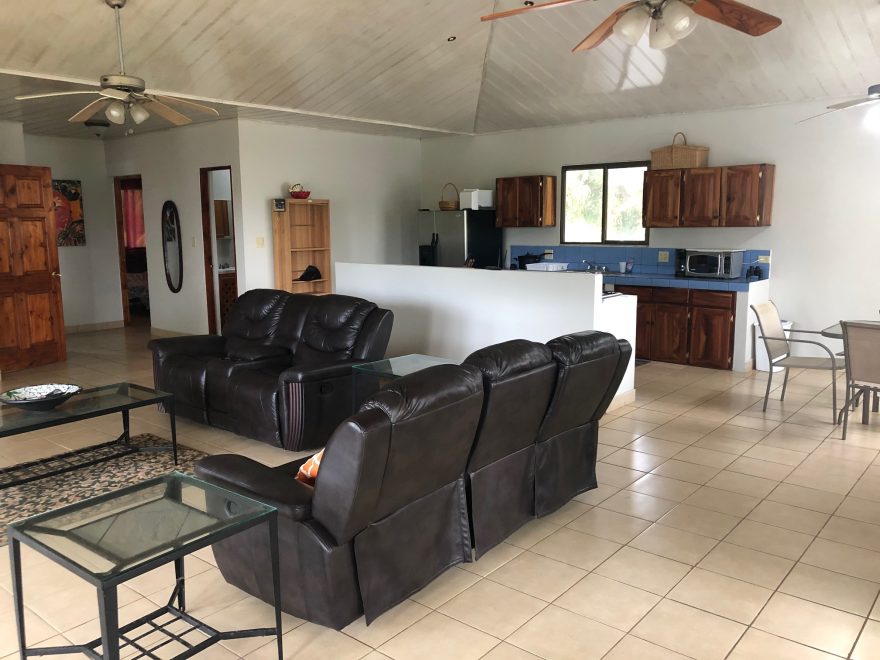 .Steps to the popular sandy beach of San Vicente, which is approved to be the ending point of the new Cinta Costera (beach boardwalk).  From its large wraparound deck you can enjoy BBQ's, great Pacific Ocean views, and feel the breeze all day long.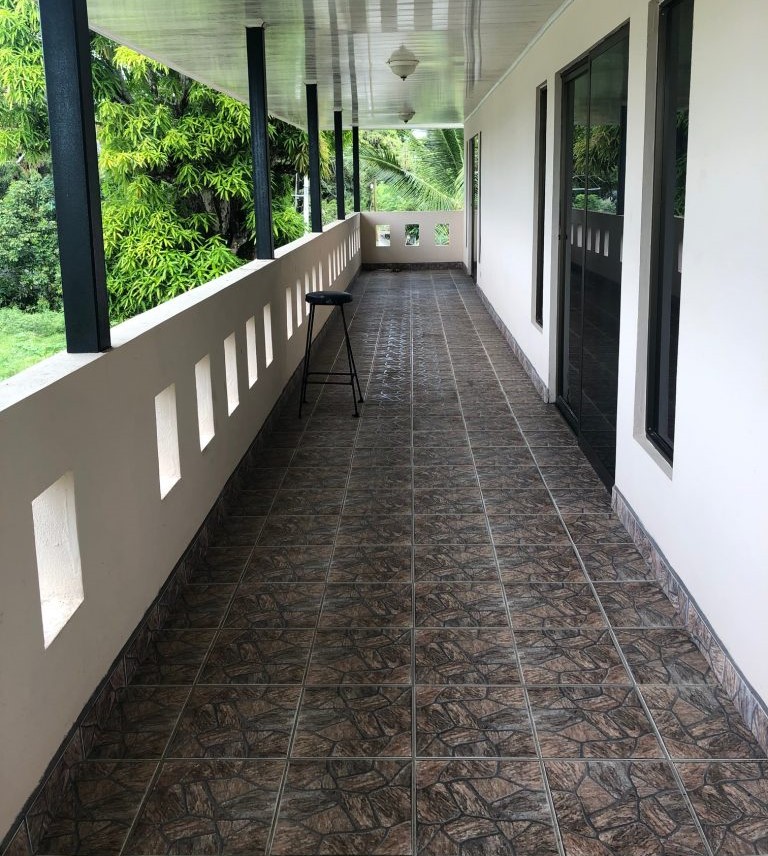 The house has 3 bedrooms, two of which are upstairs. The third bedroom is downstairs and can be used for visitors, a maid's quarters, or a home office. Both upstairs bedrooms have a/c units, the rest of the house has ceiling fans to circulate the cool ocean breezes. A very large enclosed garage and workshop are also downstairs, along with an additional storage/laundry room. There is no lack of room here!
The well constructed home is block with eaves and ceilings made of heavy duty material that withstands the weather and never needs paint. There is tile flooring throughout.
BONUS: There is also a one bedroom apartment that is fully furnished. Both the house and the apartment have been rented in the past. The house rents between $800 and $1,000 per month and the apartment for around $450. You, as the new owner of this great property can live in one and rent the other to generate monthly income right away, especially with the lack of rentals we have in Puerto Armuelles.
The yard is completely fenced and there is a small rancho to enjoy outside the house. A convenient bathroom and shower are perfect after a dip in the ocean or while entertaining outside guests.  There is also a small bodega that can be for storage.
Downtown Puerto Armuelles is about 3 minutes by car or you could walk down the beach and make it in about 15 minutes or less. Several popular restaurants are within walking distance.
Great investment potential with this unique piece of paradise! 
CONTACT: Debbie@visitPuertoArmuelles.com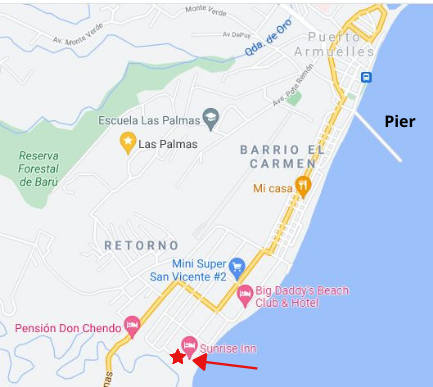 Residential home with apartment
R.O.P.

Size of Lot: Approx. 1000 Square Meters
Features: Ocean/beach View, separate apartment included, Furnished
Location: San Vicente
$325,000
Please follow and like us: