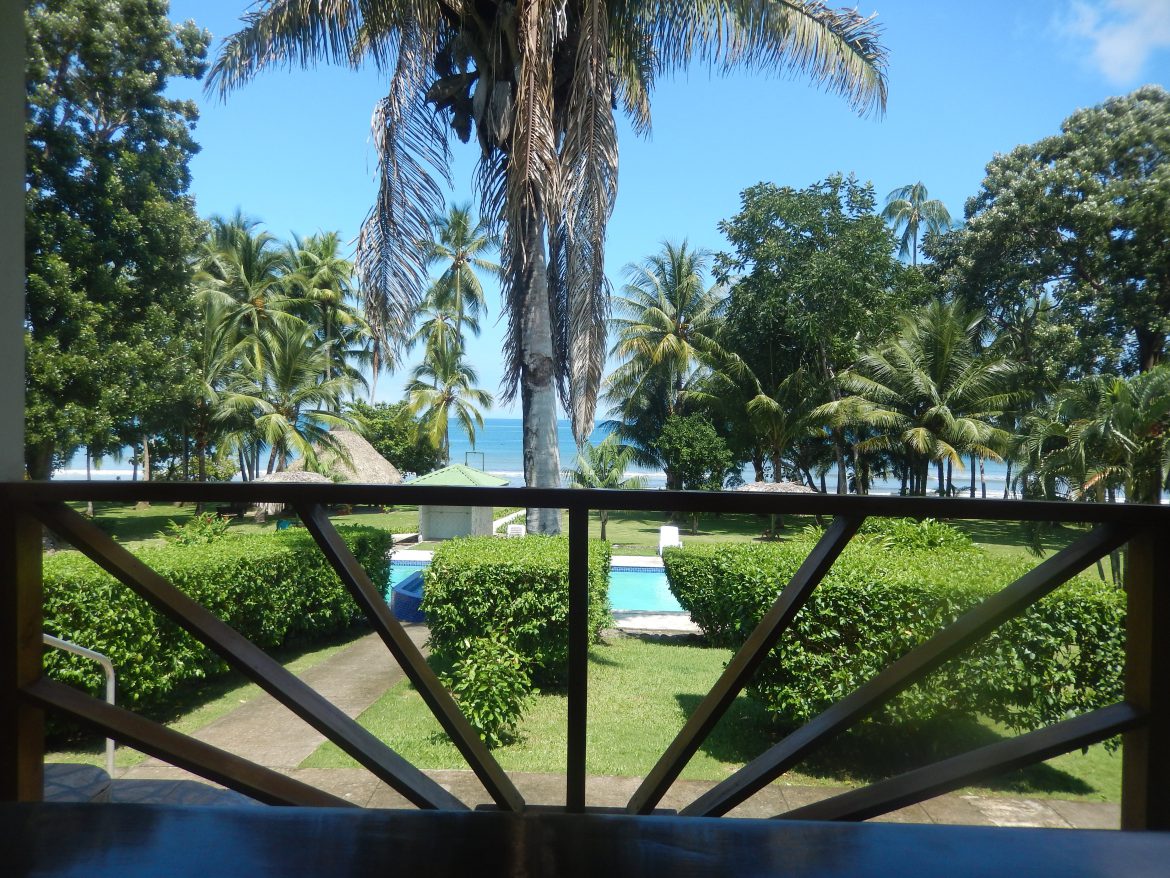 Most folks in Puerto Armuelles already know that we have one of the top ranked fishing lodges in the country, Hooked on Panama, just 15 minutes south of town. Did you know there's more to the lodge than just fishing?
My husband and I used to own a charter fishing business, so getting out on the water and deep sea fishing are high on Patrick's list of "fun things to do". If that's your passion, you can read his account of what a day of sport fishing in the Chiriqui Bay is like HERE. Most tourist opt for the "all-inclusive" sport fishing packages, which you can book online at: Hooked on Panama. If you live nearby and just want to go out for a day of fishing with some friends, the price is $1400 for the boat (up to 4 quests, so it could be $350 each) during the prime months of December to May.  June and July are just $1200 for the day. These prices include the boat, crew, gear, lunch and drinks. Fun Value – priceless 🙂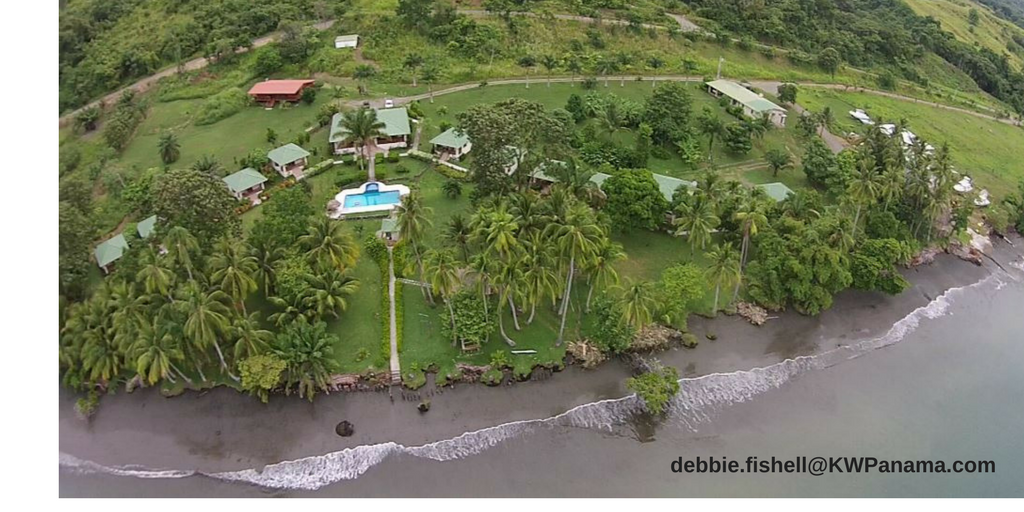 On the other hand, I am more of a sit by the pool with a glass of wine and enjoy the scenery type. That's why Hooked on Panama is one of my favorite places to go when I am in the mood for fabulous fresh seafood or a "tranquilo" break from work or the bustle of downtown Puerto. The park-like tropical grounds are beautiful and meticulously manicured. There is a refreshing pool with a view of the ocean and day passes are available, even if you are not staying at the hotel. The staff will even come out and serve your drinks while you lounge at the pool or in a hammock under the Rancho while enjoying the cool breezes from the ocean. You'll feel like a pampered celebrity in this idyllic setting!
Looking for a new place to have lunch with a few friends? The lodge has wonderful cooks and they serve lunch and dinner daily. This is my favorite place to get tuna (caught on their own boats!) seared just right on the outside and still pink inside, per my request. If you are not a seafood fan, they also serve chicken and burgers. It is best to phone ahead and let the staff know you are coming because if you happen to show up between charters or on a quiet day, the cook is sometimes sent home and you may have to cook your own food!
Call: 507-6448-0363 or 507-6465-4124.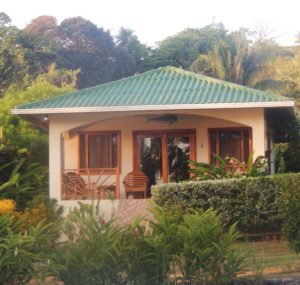 If you'd like to enjoy this nearby getaway a bit longer, rent your own cabin, with a private porch to sit and enjoy the ocean view and sunrise. Every room has AC, a television, internet Wi-Fi, and room service is available. Chill at the pool, take a stroll on the beach, enjoy fabulous meals, cocktails, and gardens. During the high season, cabins are $110 per night, and the low season (now through mid-November) they are only $75 per night.
It's the perfect "Stay-cation"!
The Lodge is also a popular venue for your next party, family reunion, of business conference. They have plenty of space and seating. Call and discuss rates since they vary depending on the event and what services you want to have included.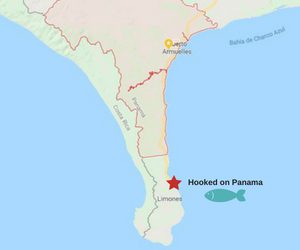 The Hooked on Panama Lodge is located on the beach in Limones, just 17 kilometers south of Puerto Armuelles. Expect the drive to take a bit longer right now with the road construction going on. It will take about 15-20 minutes to drive there once the road is finished, around February of 2019. Hooked on Panama is open every day!
Please follow and like us: