The Film Festival of Panama (ICARO) will be presenting feature-length films and shorts throughout the country, starting this month. Mark your calendars to attend the showings in Puerto Armuelles October 8 to 12, 2018.
The International Film Festival in Central America showcases films from Costa Rica, Guatemala, Honduras, Nicaragua and Panama, as well as from countries outside the region including Germany, Belgium, Spain, Italy and Lebanon. Panama has eight films and shorts that are entered in the upcoming XXI International Film Festival in Central America ~ ÍCARO Guatemala 2018, later in October. This will be the eleventh year that Panama has submitted entries. I know I am interested in seeing what kind of films are being produced in Panama!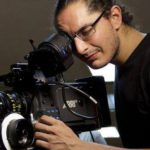 The main objective of the ICARO PANAMA FESTIVAL is to showcase audiovisual expressions, within which Panamanians are an important part, "making cinematographic works that represent us as societies that have their own cultural identity and a rich collective imagination". Each year these productions have increasingly better quality and content, and are able to provide quality entertainment through the world of cinema. 
We porteños, of Puerto Armuelles, will have the opportunity to attend ICARO Panama in October at the Arte Center. The group will be presenting 20 films from 10 countries (including the 8 films chosen by Panama), 4 talks, a round table and 2 workshops, which have been developed by International guests and recognized Panamanian talents. Showings will be held throughout the country as well. 
The Panamanian films selected to compete in the upcoming International ÍCARO, are "Matrioshka", "La Tierra No Hablo" (The Earth Did Not Speak), "La Felicidad del Sonido" (The Happiness of Sound), "Fuerza Bruta" (Brute Force), "Enmarcado" (Framed), "Elena", "El Color del Camaleon" (The Color of the Chameleon) and "Abrazame Como  Antes" (Hold Me Like Before).
The films are in Spanish, although the language won't make much difference in this one hour film called " La Felicidad del Sonido" (The Happiness of Sound), by Ana Endara. The film is described as "How does the sea really sound? What we hear is a vibration in the air, which nobody sees. The sound is invisible but it pushes us, it makes us cry, it makes us laugh. Unusual characters propose a sensory trip, a reflection on nature, loneliness, silence …" and here is a trailer:
Puerto Armuelles:
Dates: October 8 to 12, 2018
Location: Centro de Estudios Superiores de Bellas Artes Verísimo Castillo
Time: 3 pm each day
Cost: Admission is FREE!
More information: info@faepanama.org
(507) 6984-3448
Please follow and like us: