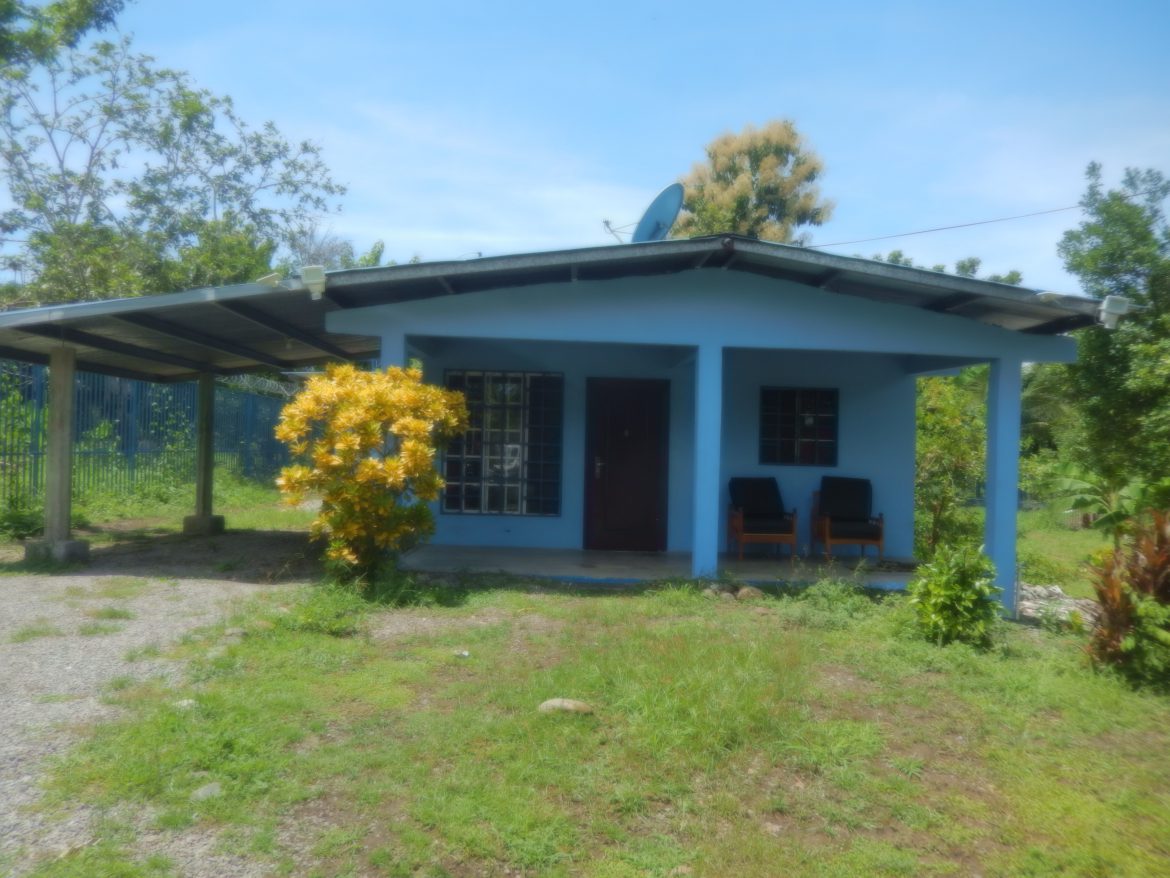 Expat remodeled home, using top of the line materials

!

ID# 090816
$120,000   

New Price: $98,000
This Panamanian style home, in a quiet area, was completely remodeled this past year with high quality upgrades throughout. Tile floors and black granite counter tops in the kitchen and bathroom. The house is being sold furnished, bring your suitcase and move right in! Top of the line appliances, stove, fridge, washer & dryer, are all included.
I have one of the most modern homes in Puerto Armuelles. Featuring both hot and cold pressurized water most places here only have cold water. A 50 gal hot water tank so, if you enjoy long hot showers like me, this is the place for you. Washer and dryer, dish washer, garbage disposal, huge brand new remodeled kitchen with every appliance you can think of. The 26 cubic foot fridge freezer even has an Ice Maker. A brand new Gas stove with self cleaning oven and a pantry with plenty of room to store your goodies.
There are 3 bedrooms and each has a large ceiling fan. There are a total of 6 ceiling fans in the home as well as an Air conditioner for main living area. The property, which is a double sized lot, is completely surrounded by a 10 ft security fence, with 8 video security cameras, as well as 4 flood lights that are motion sensor and solar powered, so they will come on at night. In the event of drought or when the city is working on waterlines, there is a 500 gal water tank so you always have a plentiful supply of water.
The property is large enough to allow for sun bathing with a nice degree of privacy. It is located in a quiet local neighborhood where homes are not too close together. There are other perks but I think you get the idea. If you like luxury and the feel of being at home, this is the place for you. . And don't worry about being close to the beach  -everything in Puerto is close to the beach! The house is about 3 miles from a popular surfing beach here and less than a mile from the ocean. Thanks for looking:)
Perfect for a retired couple, small family, or as a rental property. Rentals are in high demand with the anticipated growth in the area. There is plenty of room for a small finca, with gardens, chickens, and fruit trees. The lot could even be subdivided and another home built for extended family, rental, or sell for income. Turn-key and ready for new owner! CONTACT: Debbie.Fishell@KWPanama.com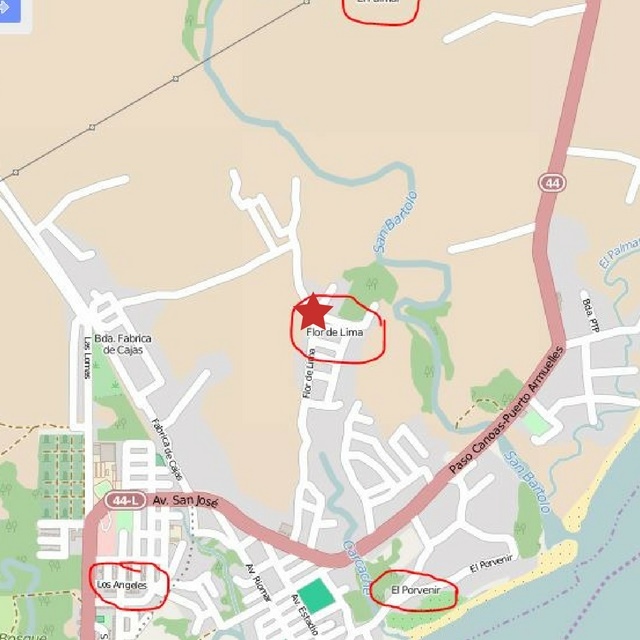 Single Family Home
R.O.P.
Bedrooms: 3
Bathrooms: 1
Size of home:  1816 sf
Size of Lot: 2035 m2 (1/2 acre)
Built: 2016 (remodeled)
Construction: Block, metal roof and tile floors
Features: Over-sized lot, can be split
$98,000
Would you like more information on this property?
Property

ID# 090816
You will be prompted to double opt-in via email to protect our advertisers from Spam. An easy unsubscribe button is attached to the email if you don't want to be on our real estate list. Thank you for your interest!
Subscribe today to get alerts of new property listings & news in Puerto Armuelles!


Please follow and like us: