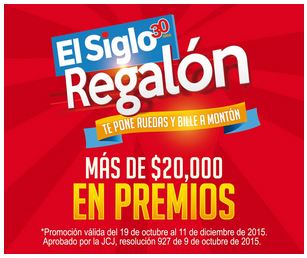 Want a chance to win some cool prizes?
The periodical called El Siglo ("The Century") is a Spanish language daily newspaper published in Panama. The paper was founded on January 9th, 1985 and as of 2010 had the largest circulation of any Panamanian newspaper. To celebrate their 30 year anniversary, a free raffle is being held and over $20,000 worth of prizes will be awarded to the lucky winners. The promotion is called "El Siglo Regalón".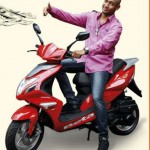 Among the prizes being awarded are 3 motor scooters, 3 cash prizes of $1000 each, and 24 cash prizes of $500 each. This is how you can participate and have a chance to win:
• Each day, a coupon will be included in the El Siglo newspaper
• Cut out the coupon and fill in your personal data (name, address, phone)
• Deposit the coupon in authorized mailboxes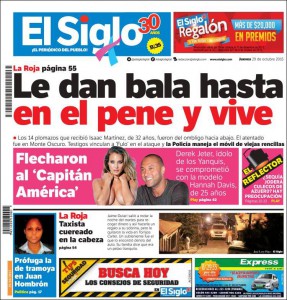 Newspapers are available at Supermarkets and Pharmacies around town. They cost 35 cents.
The authorized location to drop off your entry in Puerto Armuelles is Farmacias Tiffany #1.
The more coupons you fill out & deposit, the better your chances of winning. Good luck!
Subscribe today to get alerts of news in Puerto Armuelles!


Please follow and like us: