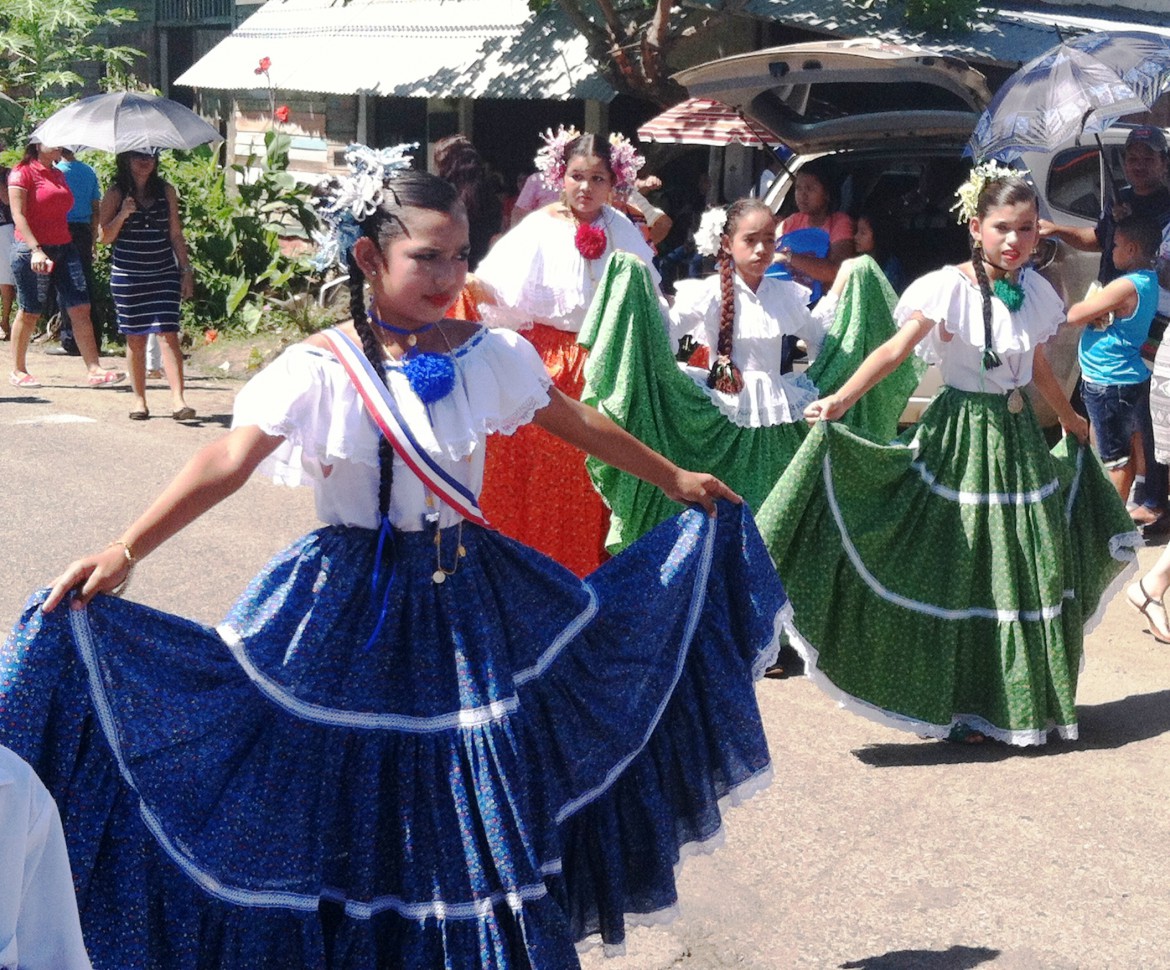 ¡Feliz día de la Independencia, Panamá!
It seems that everywhere you go at this time of year, people are having fiestas, shooting off fireworks, or playing music. School children are pounding away on their drums from morning until after dark. A month long celebration is underway!
Here are the National holidays we can look forward to this month:
November 3rd kicks off the month with the National celebration of Panama's independence from Colombia.
November 2nd is Flag Day.
November 5th is Colon Day.
November 10th is "Primer Grito de Independencia de la Villa de los Santos", celebrating the uprising against Spain.
November 28th closes the month with the celebration of Independence Day from Spain.
November 3rd I went downtown to enjoy the parade and festivities. I think everyone in Puerto Armuelles was there! I have never seen so many people packed along the streets of town. Most of the roads were closed and there were brightly colored umbrellas held by the spectators lining the sides of the roads. There were plenty of street vendors selling all kinds of food and cold drinks, including curly dogs on a stick and even cotton candy. I noticed the cotton candy was just as popular with the older folks as it was with the little ones! Wonderful smells of BBQ filled the air and there was plenty to look at while we waited for the parade of marching bands, schools, and other organizations to pass by.
For more photos of the Independence Day celebration in Puerto click HERE.

The uniforms and costumes were the result of a lot of hard work leading up to this event. They were outstanding, and the children looked proud! Especially the little girls in their traditional "la pollera". Parents walked along with their children to keep them hydrated and provide encouragement. Some of them were so little! Friends and family were taking 100's of photos and videos and everyone seemed to have a good time. The patrons enjoyed an elevated vantage point and waved to passersby. This was a great start to the month of celebration for Panama, and Puerto Armuelles.
Here is a short video compilation of clips I took during the parade:
Subscribe today to get alerts of news in Puerto Armuelles!


Please follow and like us: