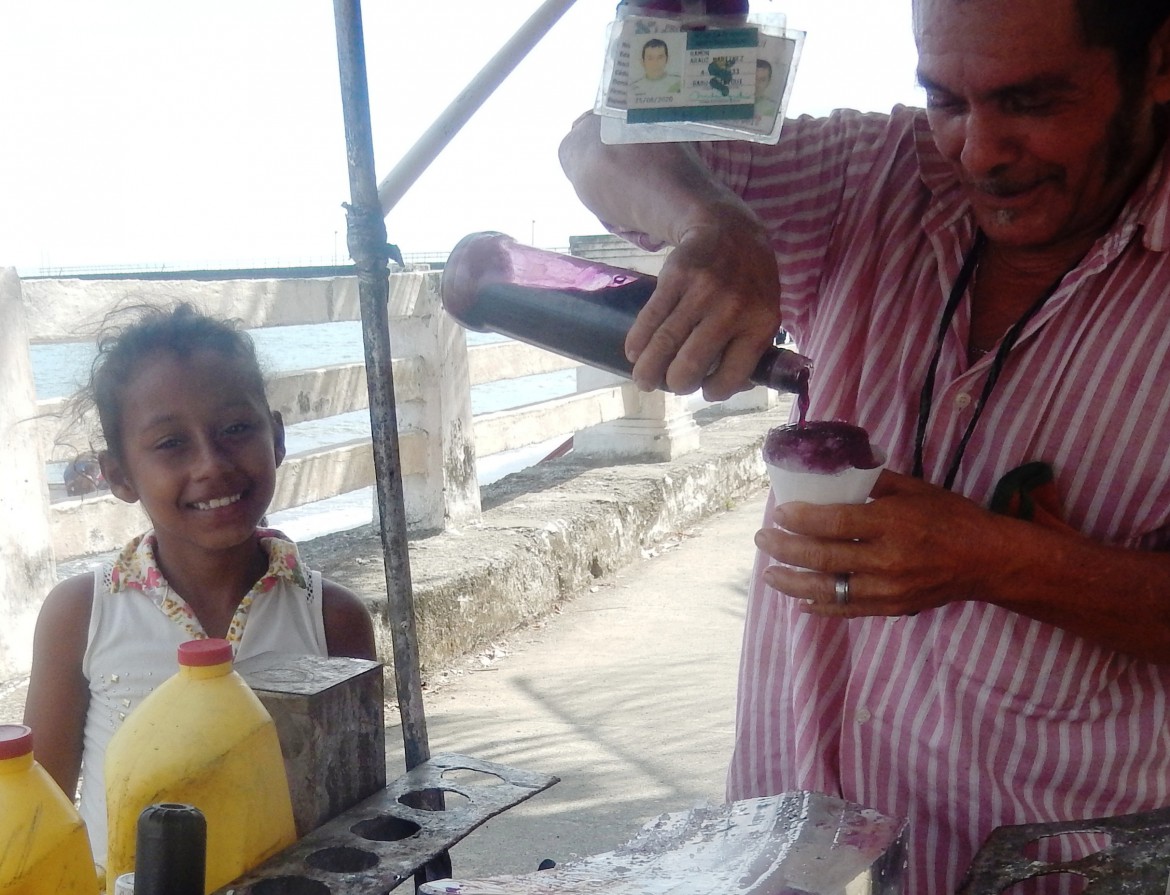 The next time you are walking along the costera in downtown Puerto, enjoying the view of the beach and pier from Malecón Park, be sure to take a short break and get a raspado from the street vendor there, if you see him around. He makes his rounds throughout the day with a portable stand all around the downtown area, so he can be found anywhere.
Back in the states we called these icy treats "snow cones", and in Hawaii they are known as "shave ice". The Latin version is called raspado and it's just as cool and sweet!
The cone is made by shaving the large solid chunk of ice on the cart, putting it in a paper cone, then adding the flavor of your choice, and topping it off with a drizzle of sweetened condensed milk. It certainly put smiles on the faces of the children gathered around the stand waiting for their cones! Watch the short video clip below to see how they are made.
This ice cold treat will cost you all of 35 cents!
What a bargain for a cool and refreshing treat on a hot day at the park.
Subscribe today to get alerts & news about Puerto Armuelles!


Please follow and like us: