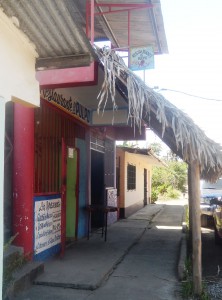 I've been wanting to try this little seafood restaurant called "El Pulpo" in Rio Mar, but it was closed for a while due to the road construction for the new sewer lines. A friend and I finally got a chance to have lunch there and I'm glad I did. The food was tasty and the portions large enough to have the leftovers at home later.
El Pulpo is a cute little place with colorful murals of sea life painted on the walls. El Pulpo means octopus in English. There are about 10 tables and an inside rancho for that special date. The owner is the hostess and the cook doubles as a waitress when she's not cooking. They are both friendly and will chat with you if you want some company.
The menu is painted on the wall, but not everything is available all the time, so you'll get a rundown of what is really on the menu after you're seated. I had the fish filet with yucca and salad. My friend had a whole Pargo (red snapper) with salad and French fries. The salad had a sort of ceviche flavor which we both liked. We had sodas to drink, but I saw other people drinking beer, so they serve cold cervezas.
The two meals, with drinks was under $20, with plenty of food for a hefty appetite or a snack at home later. I have heard the seafood soup is good and I think I'll try that on my next visit. El Pulpo is a hidden gem that I recommend for a casual lunch or dinner.
You can find El Pulpo by driving towards Rio Mar from downtown Puerto past the police station. It's about one block off the beach. Beware of one-way streets in Pueblo Nuevo as you head back to Puerto – they're not marked!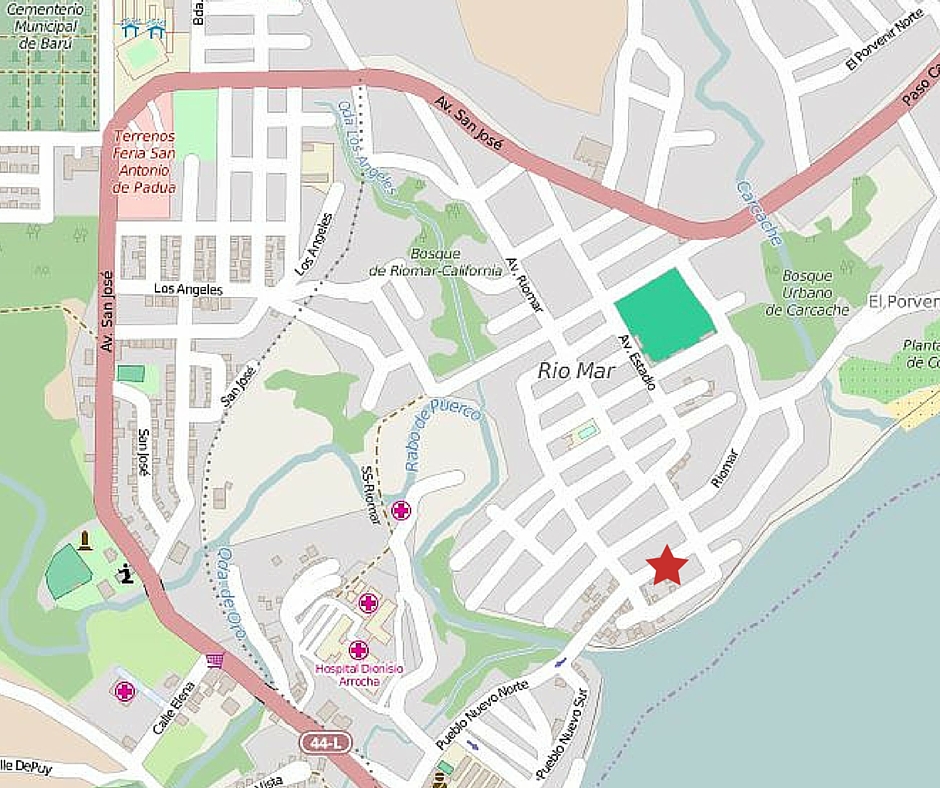 El Pulpo is open from 10am – 11pm, Tuesday through Sunday. Closed on Mondays.
Have you been to El Pulpo? What was your experience there? Please comment below.
Subscribe today to get alerts & news about Puerto Armuelles!


Please follow and like us: