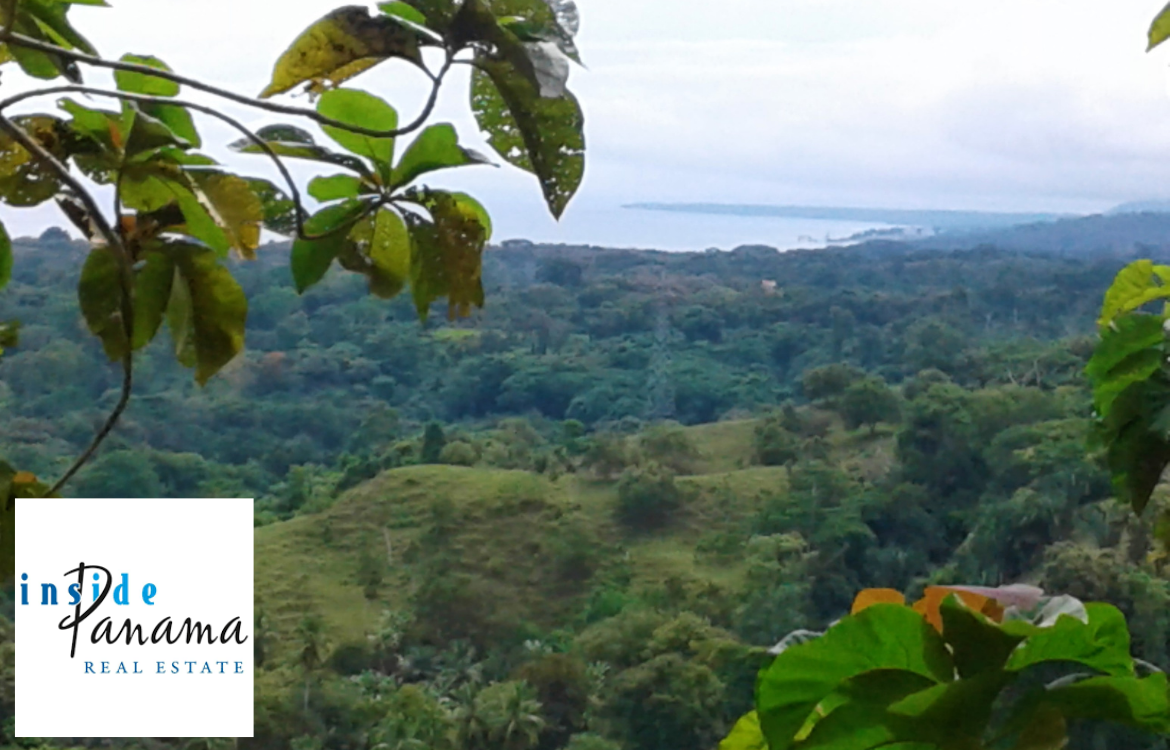 Located at a cooler altitude just 7 minutes from downtown Puerto Armuelles, is a flat topped mountain with expansive views of the Pacific Ocean and the mountains of Costa Rica! The perfect tranquil location to build your dream home with plenty of room to spare.
$95,000
The breezes are always flowing here and the vista will have you feeling in awe of the world. Tropical jungle and pastures surround this mountaintop haven and wildlife is abundant. There is a dirt road up to the property. Electricity and a water tank are at the Finca below this parcel, which is owned by the same person.  Electric will need to be brought up to the property, although it is not far from the finca below. There are already 2 existing power poles.
This location was once the site of the Chiquita Banana communication tower. The road is easily drive-able during the dry season, but will need a 4 wheel drive to make it easier when it's rainy. There is drainage in place along the drive, though it could use a firmer substrate.  The current owner is willing to share expenses on this.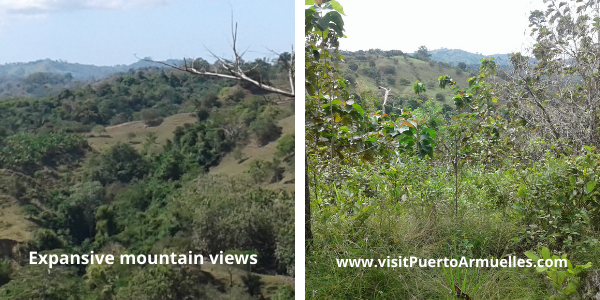 The nearest neighbor is the current owner, who is selling this portion from the bigger farm. They decided they don't need so much space, now that the stables and pastures are built. They train and ride horses and have a nice professional set-up just down the hill. There are a couple of nearby streams and many mature fruit trees, including mango and guanabana. Lots of teak trees are on the property, which could potentially be used in construction.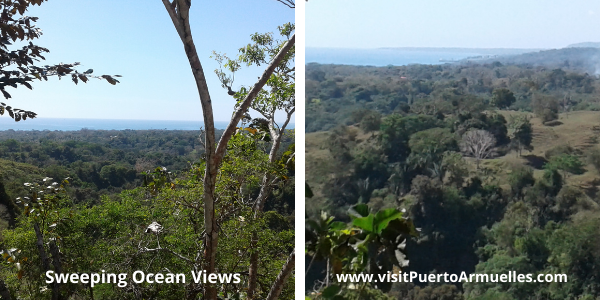 The feeling here is definitely in tune with nature. It feels far from the hustle & bustle, yet a short 7 minute drive will take you right into downtown Puerto Armuelles. All amenities can be found in Puerto, including a brand new hospital, banks, restaurants, hotels and stores. Be sure to quietly enjoy the sounds of parrots while you sip your morning coffee, taking in the sweeping sunrise over the Pacific Ocean before you head to town though!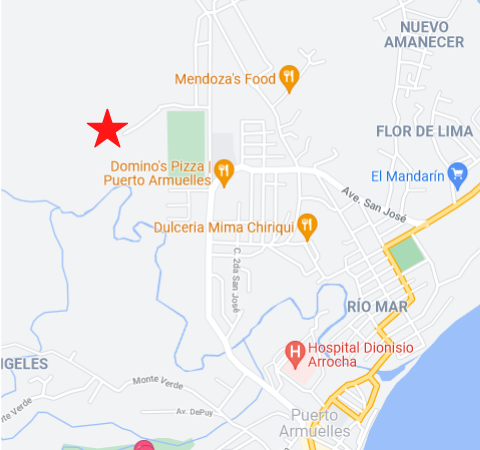 Plot of Land

TITLED

Size of Lot: Approximately 10,000 sq.Meters (1 hectare)
Features: Privacy, near downtown, Ocean & Mountain Views
Location: Agua Buena, Puerto Armuelles
$95,000
Please follow and like us: