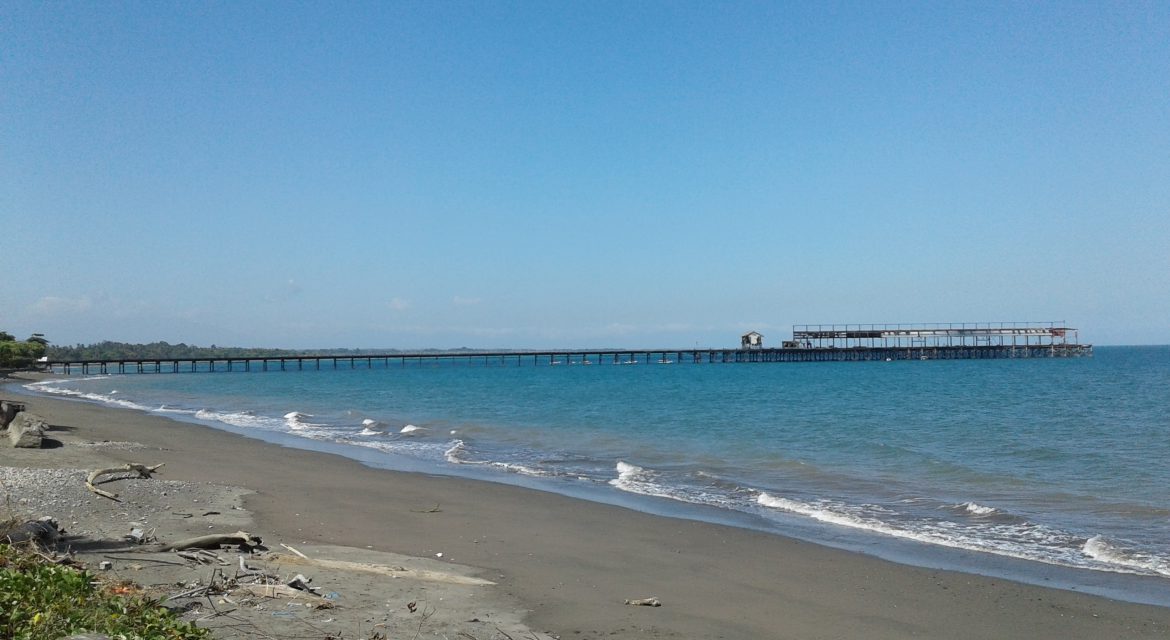 This little ocean front lot has a gigantic view!
ID# 033118
Your front yard can be a fabulous full vista of the famous Chiquita Banana Pier and the unobstructed Pacific Ocean. Enjoy spectacular sunrises while you sip your morning coffee.

The lot is about 350 square meters, just big enough for your small beachfront cottage. It is located in the historic barrio of El Carmen. Next door is the maintenance yard for IDAAN, so you have a quiet neighbor and built-in block wall. The neighborhood basketball court is behind the lot a little ways down the way. This is a flat building area with all amenities nearby. Walk into downtown Puerto Armuelles.
The lot is fully TITLED and will convey in a Panamanian Corporation!

For more information CONTACT: Editor@visitPuertoArmuelles.com
TITLED
Vacant Lot
Size of Lot: 352.42 sq.Meters
Features: Beach Front, includes Panamanian Corporation
Location: El Carmen, Puerto Armuelles
$25,000
Contact: Editor@visitPuertoArmuelles.com for more information.
Subscribe today to get alerts of new property listings & news in Puerto Armuelles!


Please follow and like us: