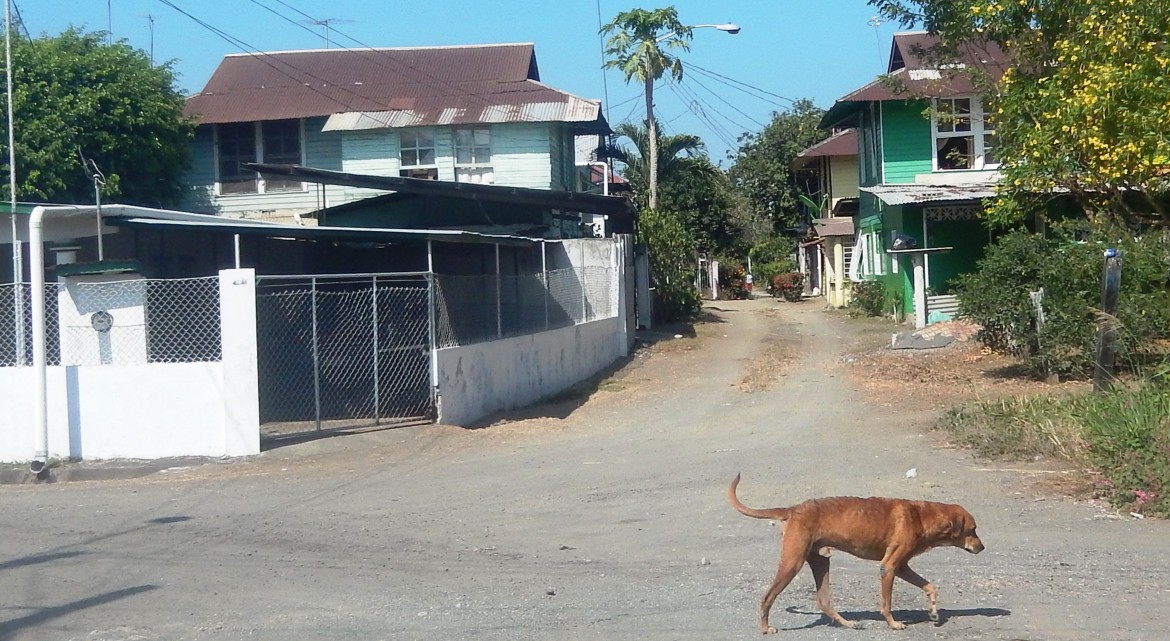 El Carmen

– Barrio Carmen

 

Barrio Carmen is one of the most unique neighborhoods in Puerto Armuelles just outside of downtown and in front of the old pier, heading south along the beach. Originally built in the 1930s for the dock workers of the Chiquita Banana Company, this neighborhood features a unique set of raised houses made with plank board. El Carmen is nothing if not colorful!
The neighborhood comprises a small portion of Puerto Armuelles but is a close-knit community where many neighbors know one another and a handful of small business can be found. There are several local convenience stores, the Melo livestock store, and a few small fondas.
Read our review of El Buen Sabor restaurant HERE.
A car is not a necessity for the residents of El Carmen.

Only about a dozen or so of the homes are oceanfront, and many need restoration efforts. The three main streets are paved and the connecting roads, as well as those near the beach are dirt roads. The main street, Avenida El Central, is a bustle of activity most of the time. Taxi drivers often speed down this street, along with cars, people, bicycles, and dogs. For ambitious people that enjoy the local atmosphere as well as being walking distance to both the ocean and the center of town, Barrio Carmen is a unique and historically interesting place to discover. See more photos of El Carmen HERE.

El Carmen had the nickname "silver city" (La ciudad de las arenas) back in the day and there seem to be two stories to explain why. One is because the dock workers were paid in silver, rather than gold like the upper management. The other is that the soil in the area is mostly silver beach sand.
Barrio Carmen is a neighborhood in early transition with only a handful of remodeled homes so far. It's predominately Panamanian and the few expats who live there love it's charming local feel. Fixer-uppers can be found as low as $15 – 30,000 and refurbished houses average about $35 – 55,000. See current listings for sale HERE.
El Carmen extends about 3 blocks east from the beach towards the Airport (note: the golf course on the map has been neglected and is overgrown by jungle weeds today) and runs along the beach from the pier, heading south.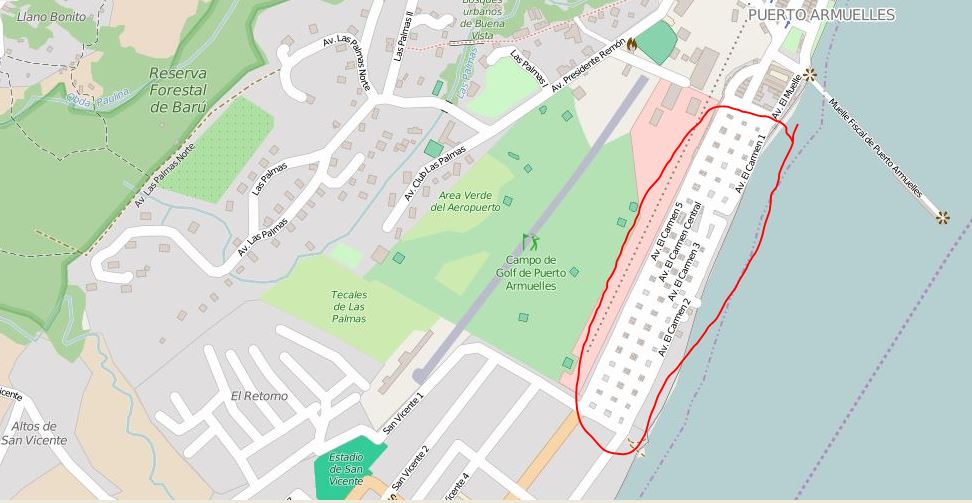 Subscribe today to get alerts & news about Puerto Armuelles!