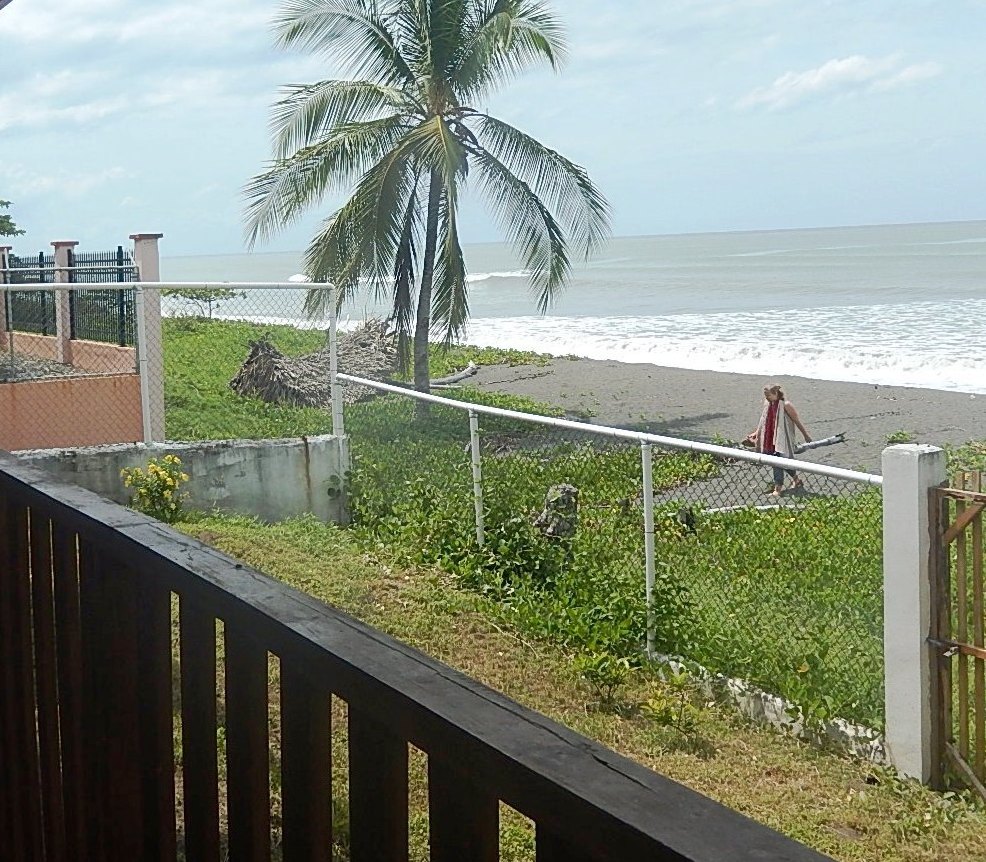 The Number 1 beachfront location for expats in Puerto Armuelles!

ID#092315
$117,000

   

SOLD !!!
This comfortable home is nestled on the Pacific surf-side of Cucuy Beach, the most popular up and coming expat community of Puerto Armuelles. In the final stages of a complete remodel and move-in ready. Currently the lowest priced home on the beachfront and it won't last long!
The ocean views are unobstructed from far east all the way to Burica Point. This is an area of Puerto Armuelles where expats have been buying up property and building large beautiful homes along the beachfront. There are very few vacant sites or homes available on the beach and this home is the lowest priced in the area. The property is currently R.O.P., but the titling process has been started.
This modern livable home is in the final stages of a complete remodel. Including a new roof, paint and varnishing of the deck rails. A gravel driveway has been resurfaced coming up towards to the house. There is an on-demand hot water heater and air-conditioners in each of the two bedrooms. Ocean breezes will keep the home comfortable throughout the rest of the house, along with ceiling fans. A chain-link fence around the yard, metal door and security bars are additional features. It is a short 10 minute drive into downtown Puerto Armuelles for restaurants, hospital, and shopping. The new El Palmar supermarket is about 5 minutes away for groceries, and the Frontera can be reached in about 30 minutes.
This is one of the most popular beaches in Puerto for surfing, swimming, fishing, and strolling along the sandy shoreline. Because of the East-West orientation, you can actually watch the sunrise and sunset from the deck! There are sliding glass doors that open from the living room and the master bedroom onto the private veranda, where you can relax and enjoy your morning coffee or an evening cocktail while listening to the waves rolling in along the ocean's edge.
Perfect for a retired couple, small family, or as a rental property. Rentals are in high demand with the anticipated growth in the area. A new four lane highway and feasibility study currently underway for two new ports in Puerto Armuelles, will only help to bring more people to town. More people will also increase real estate values, so grab this investment deal before someone else does!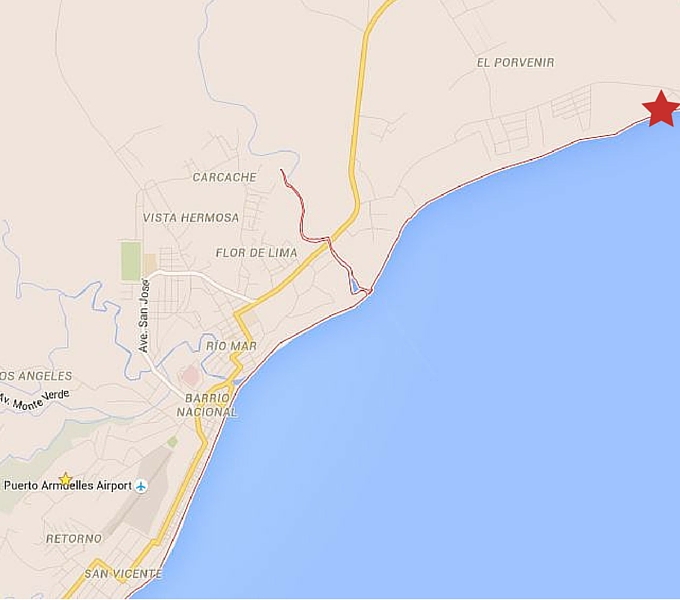 Single Family Home
R.O.P.
Bedrooms: 2
Bathrooms: 1
Size of home:  87 m2 (937 sf)
Size of Lot: About 500 square meters
Built: 2012
Construction: Block, composite roof and tile floors
Features: Oceanfront
$117,000
Would you like more information on this property?  

Property

ID# 092315
You will be prompted to double opt-in via email to protect our advertisers from Spam. An easy unsubscribe button is attached to the email if you don't want to be on our real estate list. Thank you for your interest!
Subscribe today to get alerts of new property listings & news in Puerto Armuelles!


Please follow and like us: