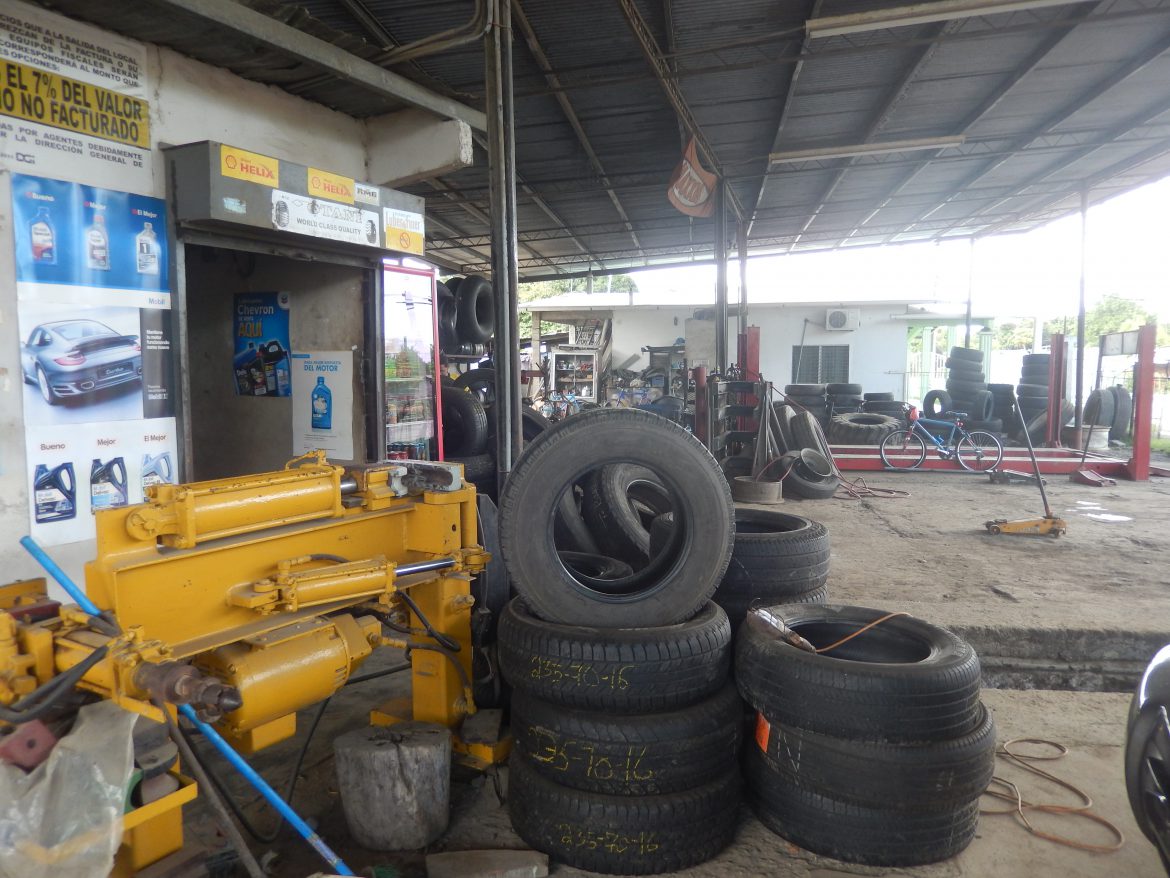 I discovered this tire shop just outside of Puerto when I had a slow leak in one of my tires and couldn't find a place to put air in it. I drove in to get air and ended up having the leak patched for a meer $2.
Since then, I have gone back once, when I hit a pothole on the road and dented a tire rim. This time I spent $4 on the repair and the tire's rim is fine now. The staff is very friendly and the atmosphere is relaxed. There are some tires for sale and the prices seemed good. They told me they also do some mechanical repairs, though I have not tried them for other services. Have you? If so, please share your experience in the comment section below.
The shop is open every day except Sunday, from 8am – 5pm. You don't usually have to make an appointment, but if you have a question (Spanish only) call them at 6463-6345.
Taller Pineda is located in San Antonio on the main road between Puerto and the Frontera (Calle Principal), next door to the north of Materiales Man. From Puerto you go over the Rio San Bartolo bridge and it comes up quickly, on the left side of the street. There isn't really a visible sign from the road, so keep your eyes open for the shop.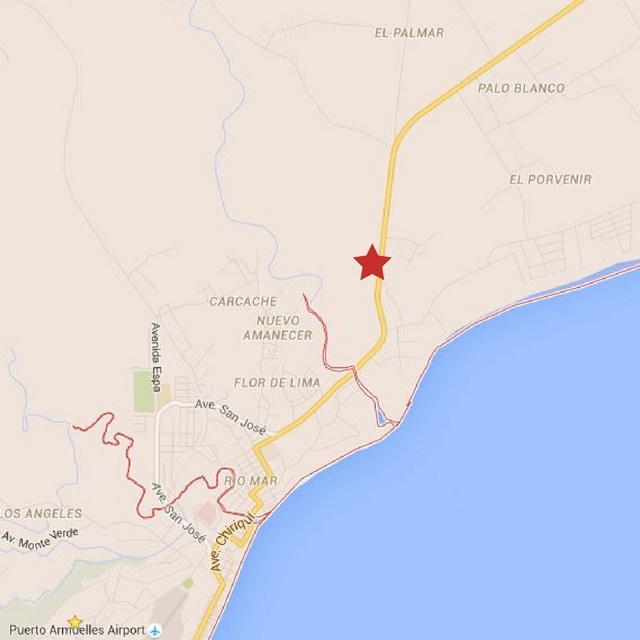 Subscribe today to get alerts & news about Puerto Armuelles!

Please follow and like us: