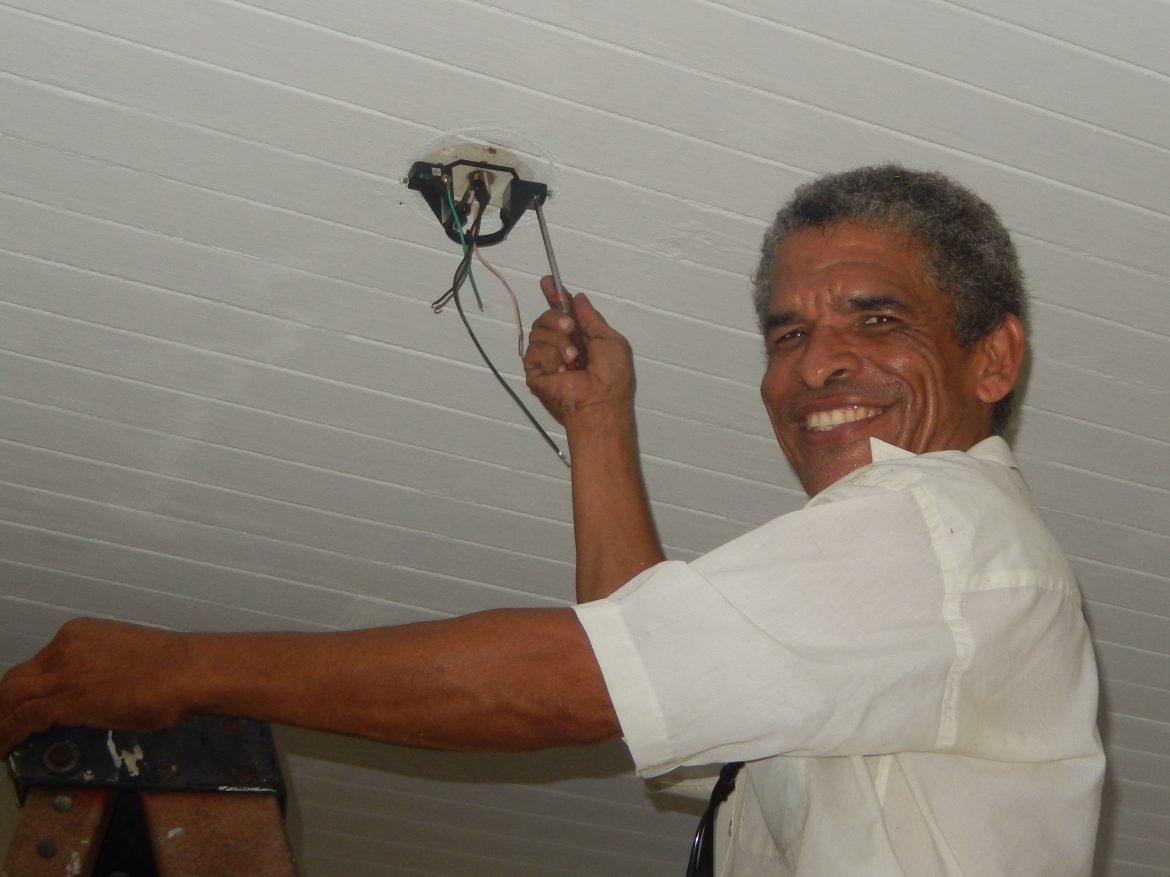 Good help is hard to find and usually the best quality service providers are discovered via word-of-mouth. This is one electrician who's information should be in everyone's contact list! Alfredo provides great service with a big smile!
I recently hired Alfredo, a long time Panamanian resident of Puerto Armuelles who does a lot of the commercial and government electrical work around town. He told me that he currently has two licenses. I had 2 lights and a ceiling fan to replace, as well as two electrical outlets. He arrived on his bicycle with his toolkit and a contagious smile.
It took about 3 hours for him to complete the tasks, mostly because there was a lot of chatting going on between us the whole time. He speaks fairly good English for those of you who have not yet mastered the Spanish language. When he told me the amount he was charging for his services, I wasn't sure I heard him right – $30! My son is an electrician's apprentice in the US and I asked him what the job I just had done would cost if his company did it. He told me around $300. Yes, ten times more! Not everything is so much cheaper in Panama, but I have found services to be very inexpensive here.
The work that Alfredo does is good and it is important to remember that he has a license, especially since he works with electrical wires. He can be reached to set an appointment via cell phone at 6647-4444.
Subscribe today for current updates & news!


Please follow and like us: