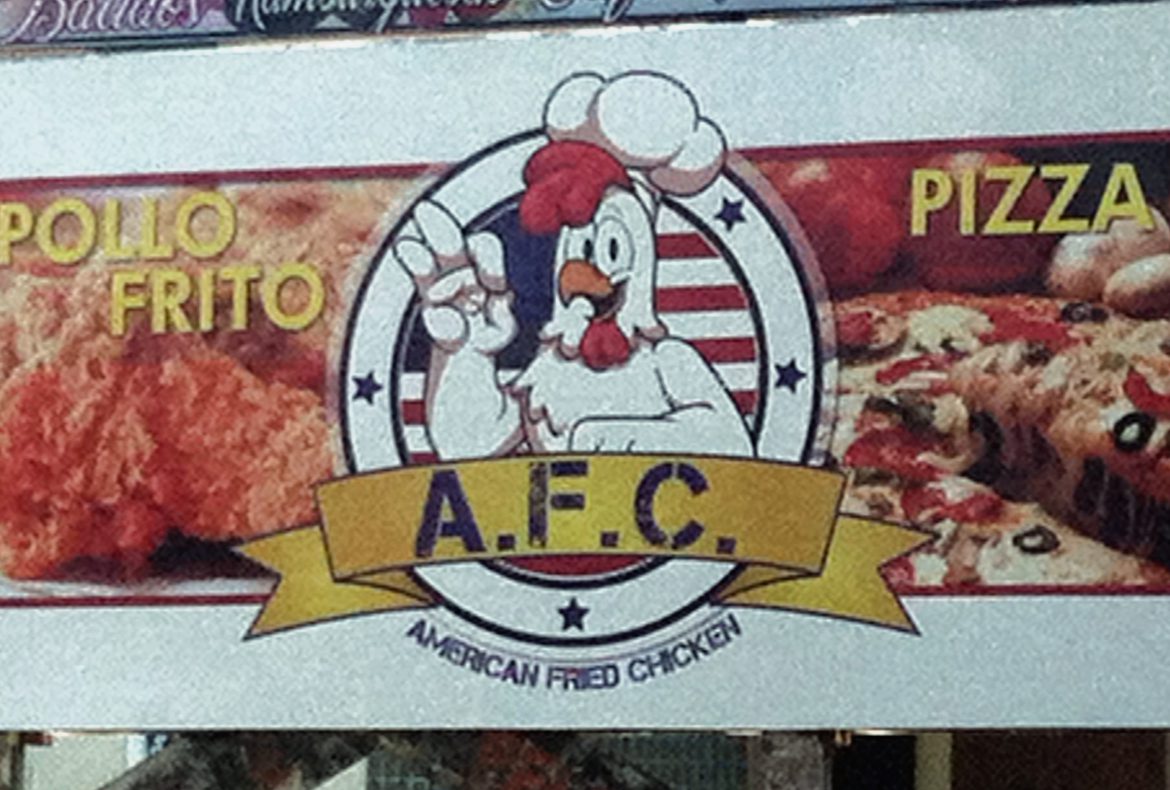 Are you looking for a place to get fried chicken in Puerto? We now have a local version of KFC in town, humorously called AFC (American Fried Chicken). They also serve pizza, smoothies, and frappes.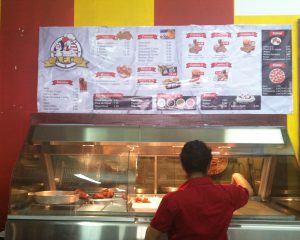 I had lunch today at the new cafe restaurant, strategically located  across from the high school, in the recently renovated Super Yen complex. It was not crowded because I went on a Saturday. However, Friday at noon the place had a long line of high school students so plan your visit accordingly. The menu includes single slices of pizza or chicken, combo plates with a side and drink, family boxes of chicken or whole pizzas, and several ice cream and smoothie options for desert. There are a dozen or so tables that are shared with the other shops, similar to a food court in a mall. There is a parking lot in front of the small strip mall, as well as nearby street parking.
I tried the chicken fingers (more like popcorn chicken) with yucca fries, on the recommendation of a friend. There were several flavors of dips available for 35 cents each. The amigo I was with had a chicken thigh with fries (papas fritas).The plates came with a drink and were under $5. We both tried a slice of pizza for $1. The chicken was alright, and certainly good enough to satisfy a fried chicken craving in Puerto. I thought the pizza was average quality, though it is definitely a big hit with the local kids. My favorite item was the mocha frappe that I finished off while waiting for my lunch order. What a treat! I'll visit AFC again one day soon.
There was a sign on the register saying that pizza slices are 2 for 1 tomorrow from 4 – 4:30pm, so watch for the specials.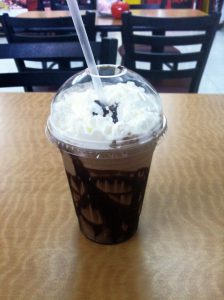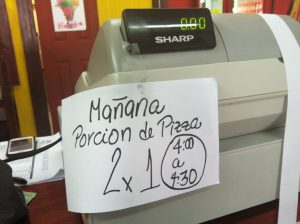 There are some interesting developments in the Super Yen complex across from the Iglesia San Antonio de Padua on Avenida Presidente Ramon. Coming into Puerto, go straight past the dolphin monument instead of turning into town. Along with the AFC chicken & Pizza, there are a few shops, an ice cream shop (I'll try that one next!), and several available spaces for rent. It could become a cool hag-out in the future with some interesting places to visit. I'll keep on eye on new developments for you all.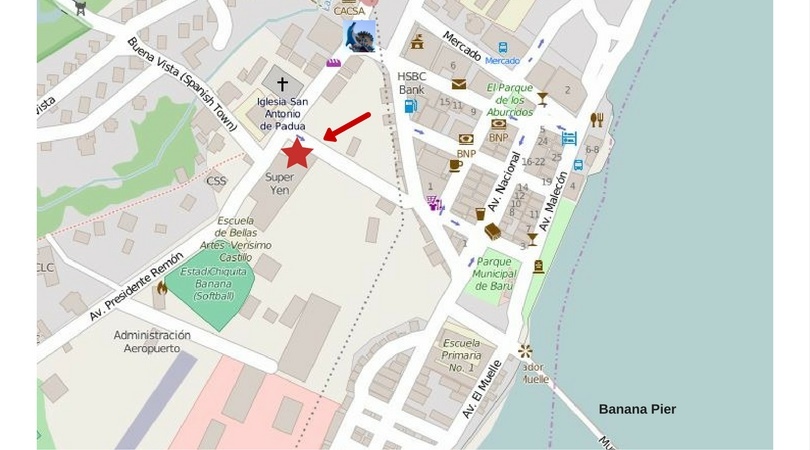 Subscribe today to get alerts & news about Puerto Armuelles!


Please follow and like us: