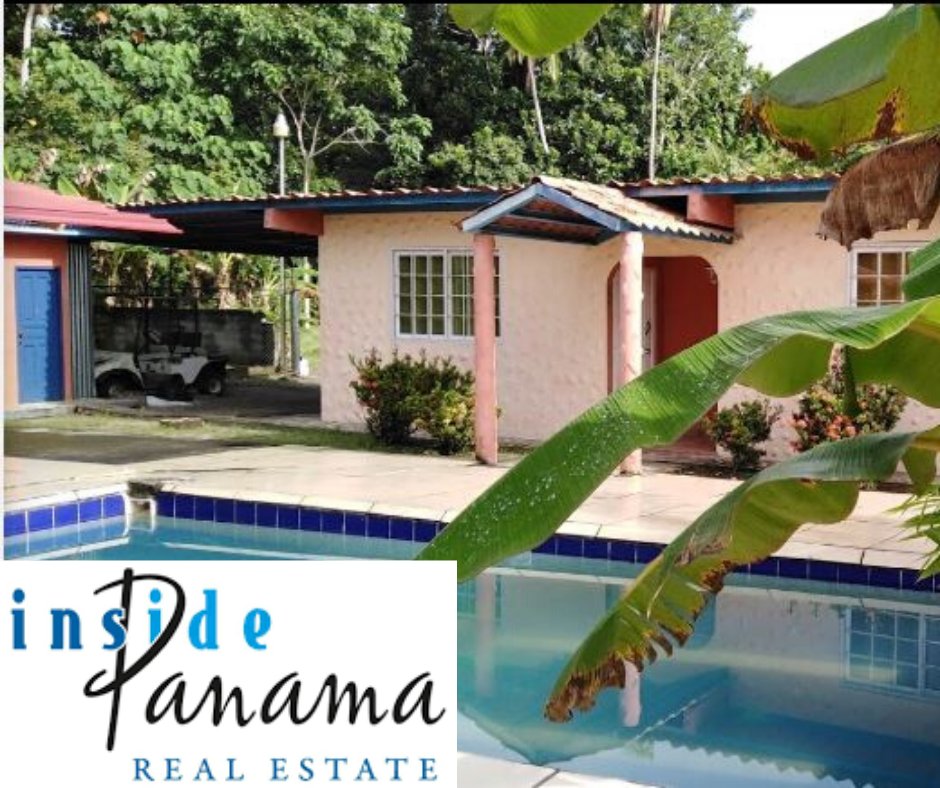 This TITLED beachfront hotel is currently being leased and used as a hostel. The owner says SELL, as he has moved on to another project. It could be your opportunity to get in on the ground floor of this "up & coming" beach area just south of Puerto Armuelles!
$350,000      (with additional parcels available)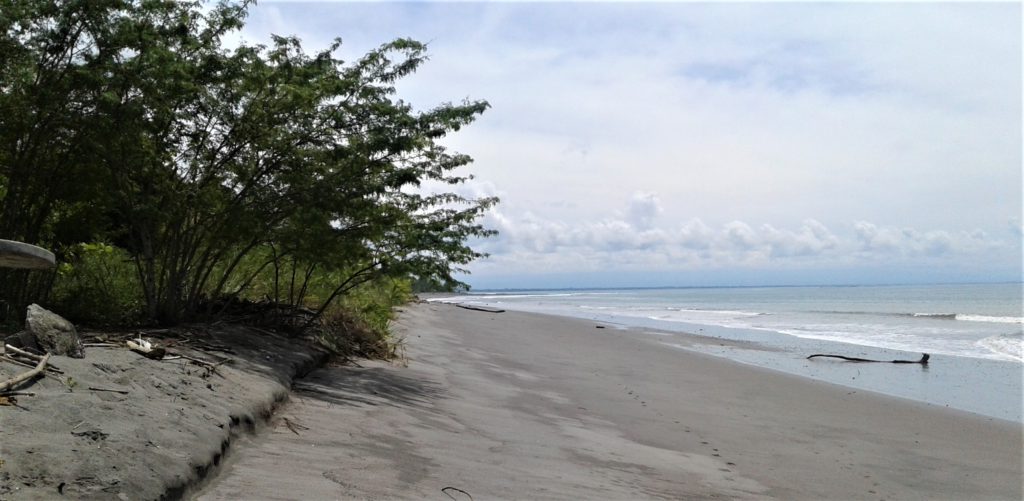 Playa Melliza is the new Hot Spot for spending time at the beach! Just 10 minutes from downtown Puerto Armuelles, the beach is sandy, with clean calm water for swimming. The brand new paved road makes access to this area easier than it has ever been, and that means more visitors! Prime beachfront won't be available much longer!

Built about 5 years ago as a "fishing camp'. There are 4 completed rooms, with private bathrooms, and 2 larger rooms with bathrooms that are not finished yet. Opposite the rooms is another building with 2 rooms and a Jack & Jill bathroom. Between the rooms is a sparkling pool and a rancho with an outdoor kitchenette and bar.

Covered parking is available for 2 cars with room for another 8+ vehicles along the private drive. 1 electric meter is hooked up and there are 3 additional meters on site, as well as a septic and a private well for water.  The beach here is the most popular along the peninsula and is packed with tourists on holidays. There is room on both sides of the project to add up to a dozen more rooms, plus adjoining vacant lots, with additional beachfront. Lots of upside potential!
The owner built the hotel with plans for a fishing camp, then decided to focus on another project he had started elsewhere in Panama and let a new owner take over this one. The property is fully TITLED and divided into the hotel, a 2 bedroom/2 bath 2-story house directly on the beach, and 5 vacant lots.

*** The entire property can be purchased for $500,000 or parceled out individually.  The hotel and land from the hotel to the beach is $350,000, beachfront house is $125,000, and 5 vacant lots are (2)$35,000 (1) $50,000 and (2) $90,000. The 5 parcels could be kept or sold for income, or used for an owner's home or business expansion.
Separately, the price would be $775,000.
Buy all of the parcels, house and hotel for

a discounted price of

$500,000.
*More photos are available upon request.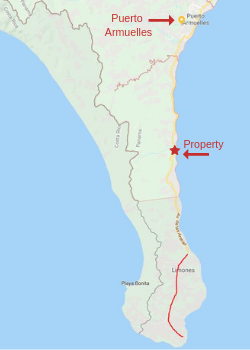 Commercial/Development
TITLED
TOTAL Bedrooms: 10
TOTAL Bathrooms: 10
TOTAL Buildings:  1 single family homes, 6 rooms with bath, 2 incomplete rooms
Size of Lot:  About 6000 s mtrs
Features: Beachfront, sandy popular beach, room to expand
Location: Playa Melliza, Puerto Armuelles, Chiriqui, Panama
$350,000 for the Hotel or $500,000 for ALL Parcels***
Please follow and like us: