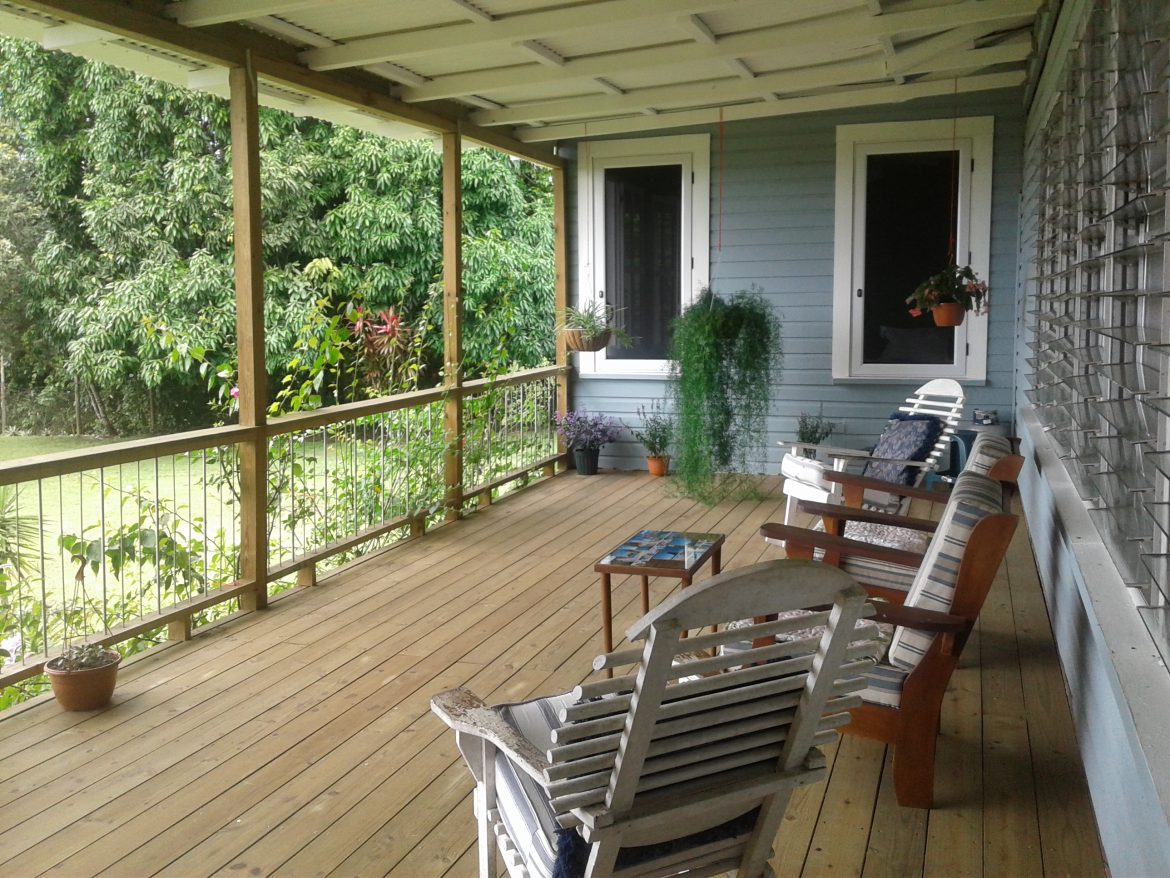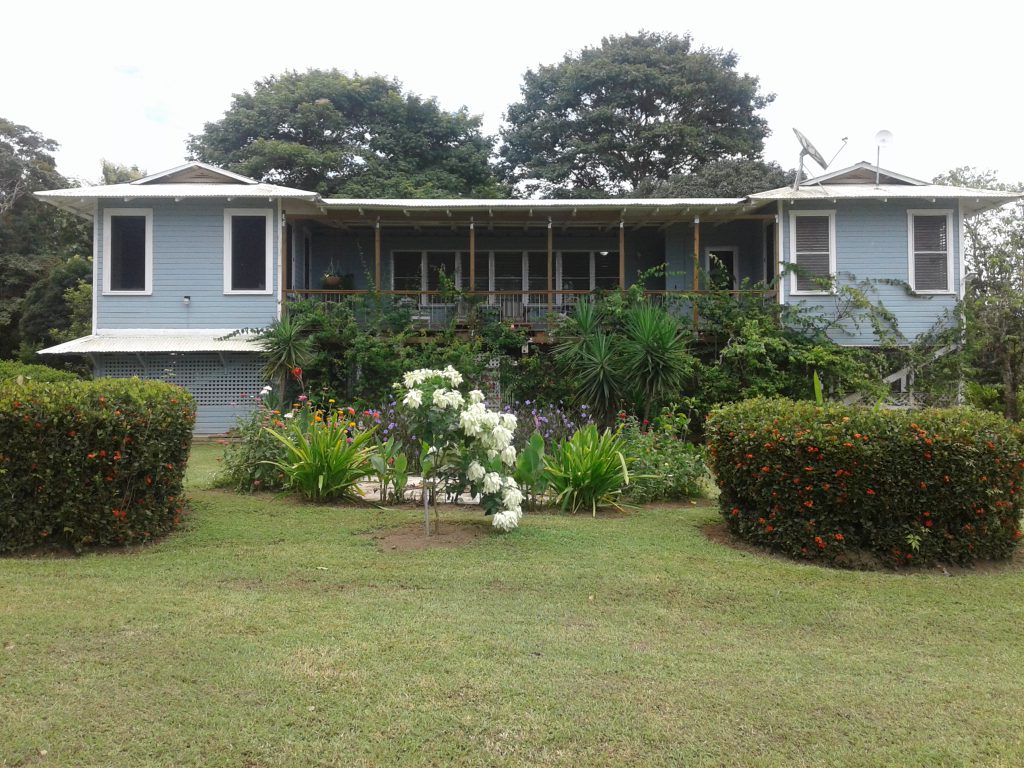 Snowbirds – come on down! This immaculate home with expansive ocean views and a park-like setting is available from November to May. A rare opportunity since most folks come down south to escape the cold in North America during the winter. This home's owners are from south of the equator so they have opposite seasons. Perfect set-up for anyone who would like to enjoy the ocean breezes of Panama this winter rather than shovel snow.

The property is located in the executive neighborhood of Las Palmas. The historic home was recently remodeled and is spotless. 3 large bedrooms and 2 bathrooms upstairs, with an eat-in kitchen and all appliances, dishes, utensils, and accessories. The long living room has louvered windows all the way across, on both sides, to allow the cool breezes to flow through and ocean views to calm your soul. There is hot water and an indoor laundry area with washer and dryer.
Under the house is an expansive patio, large back-up water tank with a pump and filtration, and a secure parking area. The entire property is fenced and there is an assortment of tropical flowers as well as citrus orchards and other fruit trees. Location is on a quiet cul-de-sac, yet a short drive or 20 minute walk to downtown Puerto Armuelles and all amenities. The beach is a close 10 minute drive.

The 6 month lease includes high speed internet, television, and landscaping services. You take care of the electricity (well under $100/month if you don't run AC full time). A gas tank is available for the stove and will need to be re-filled if it runs out. Rent for a winter in paradise is $750/month with a $750 security deposit that is refunded when the home is left undamaged. Reserve this awesome home now because it is truly one-of-a-kind!

Residential House – Historic Remodel

Bedrooms: 3
Bathrooms: 2
Other Rooms: Laundry area, large covered balcony, downstairs patio/workshop
Interior Size: approximately 1600 sf
Construction: Wood
Parking: Gated  and secured driveway/carport
Other Features: Furnished, fenced yard, oceanview, internet, Landscaping services
Please follow and like us: