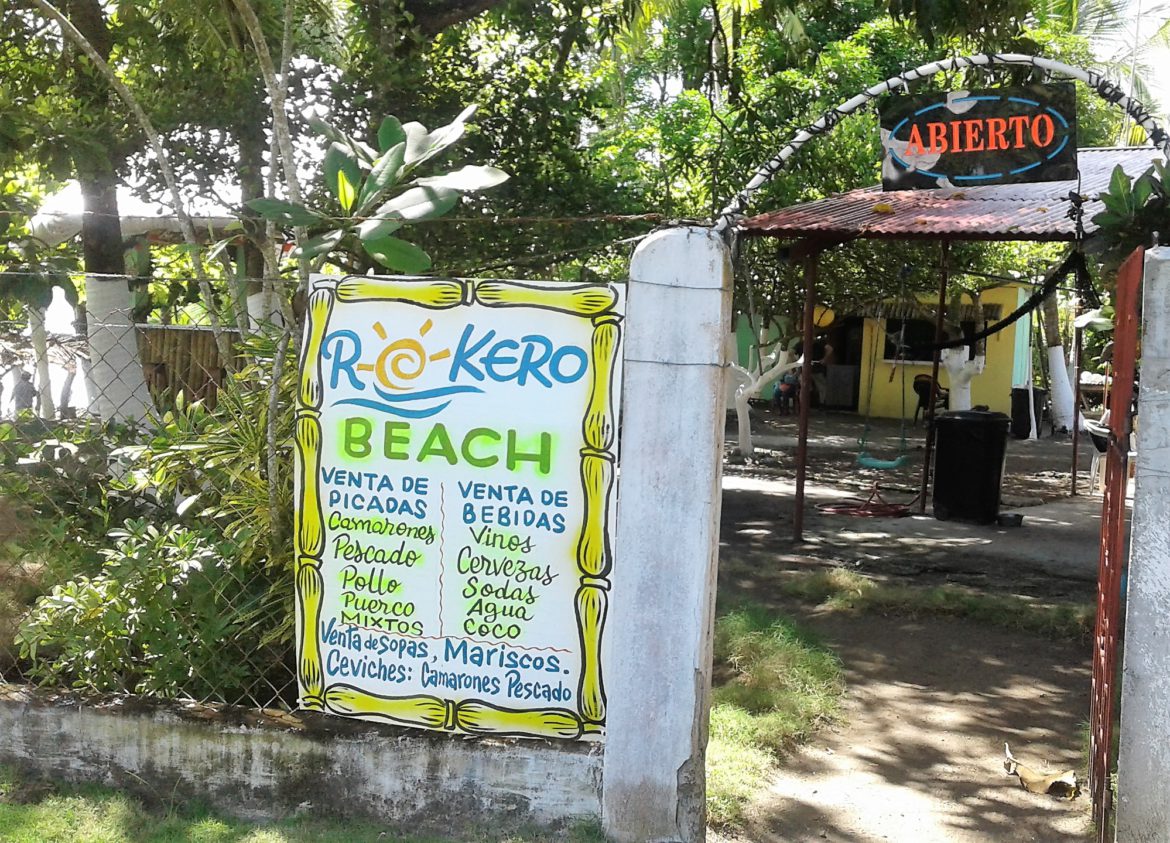 This quaint family business has become a "hot spot" for local food and a cold 'cerveza' on the beach in San Vicente, Puerto Armuelles. A restaurant/bar addition to a local home on the corner, a few houses south of Big Daddy's Beach Bar, quickly became a neighborhood hangout with it's good food, low prices, cold beer and beachfront ambiance.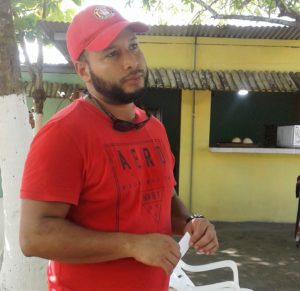 According to the owner, Jorge (George) Perez, the restaurant is open 24/7 ~ since he lives on the site with his family. If you come over at any time, he will serve you. I probably wouldn't put that to the test, but you can definitely stop by at regular meals times and in the evening for cocktails at beach side. George spent 20+ years in Florida and speaks perfect English. He is usually present at the bar or serving customers and is happy to chat with you if it's not too busy.
The fare is typical Panamanian, with a special seafood soup in small or large sizes. Most of the meals around $5. A whole fried fish (pargo) starts at $8 and goes up to $12, depending on the size. I had the chicken fingers and Patrick tried the seafood soup, which was very tasty. Rokero serves some mixed drinks, as well as wine and beer.

The property is very clean and inviting, with paper lanterns in the trees and light strings for night-time atmosphere. There are lots of tables and palm frond umbrellas set out on the sand where you can enjoy the view of the Pacific Ocean and cool breezes. There is even a trampoline where you can "brinca-brinca" for 20 minutes for just $1! Great for entertaining the kids.

I will definitely be making Rokero a regular place to go!
TIP: On some weekend nights, the music from the bar next door may be loud.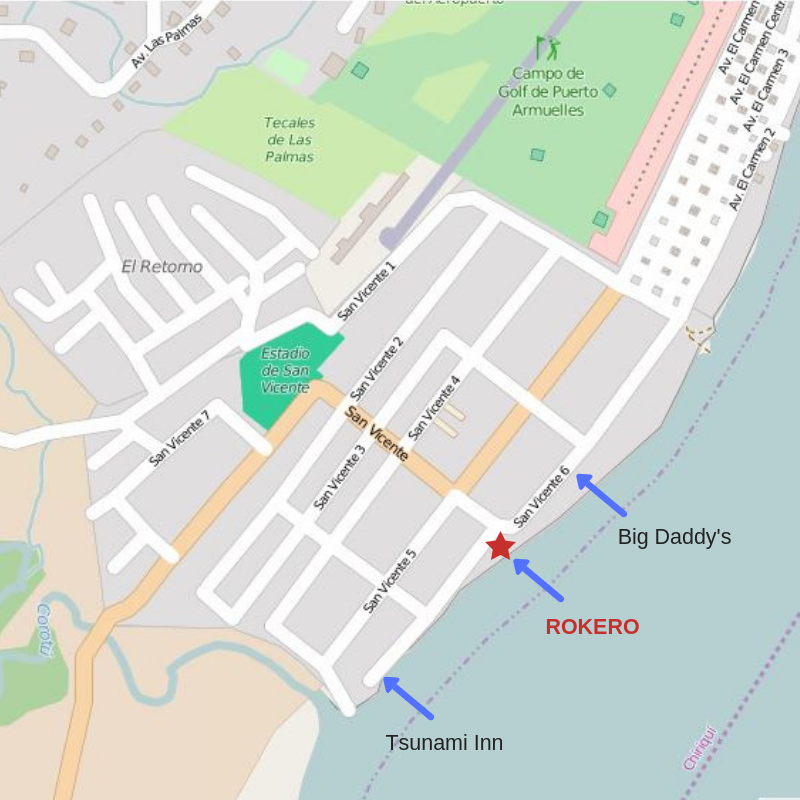 Please follow and like us: