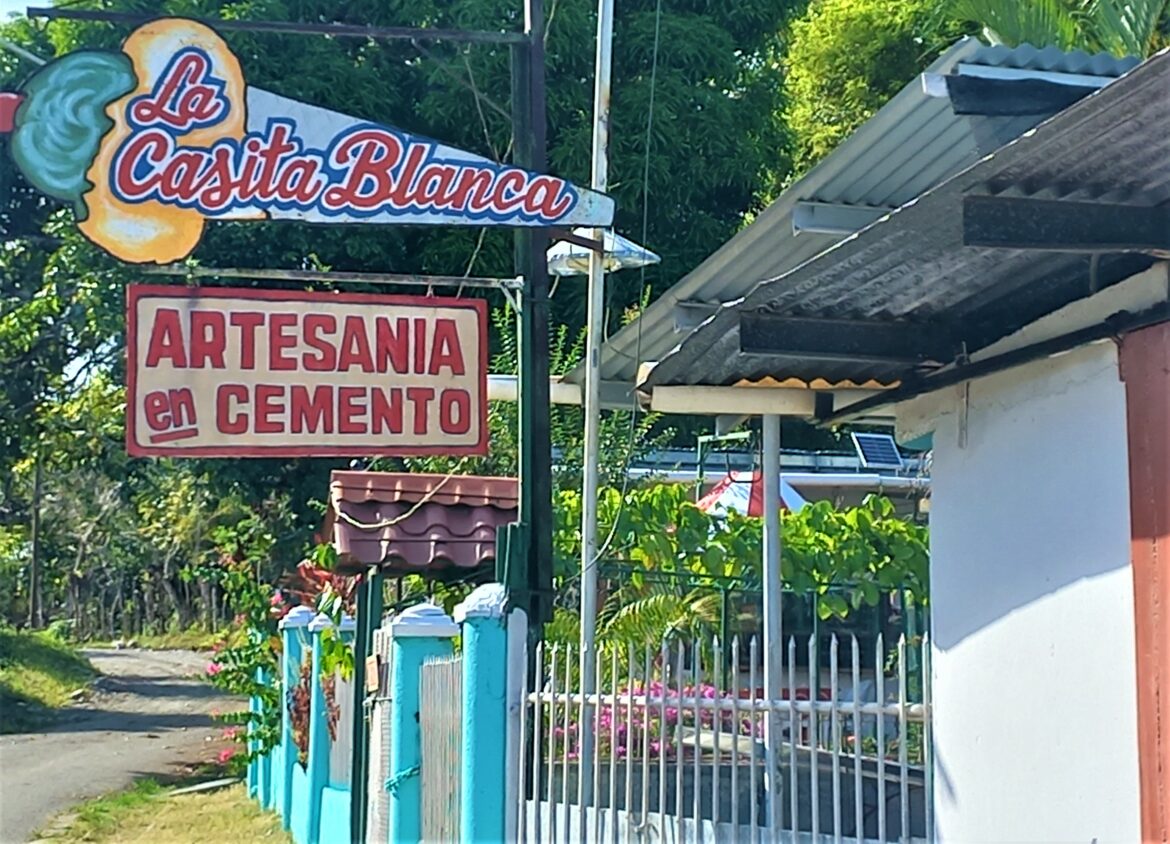 A great place to get a cool treat on a hot afternoon in Puerto Armuelles is La Casita Blanca. Here, they serve cold ice cream and shakes in a colorful garden setting. The ambiance is worth the trip!
Parking is a bit of a challenge, along the narrow road, but once you get inside you'll be guided down a path under a plant arbor to the window where you place your order. While you're waiting for your treats, explore the gardens, with an assortment of colorful plants and ornaments. There is even a veggie garden, small plants for sale, and a gift shop.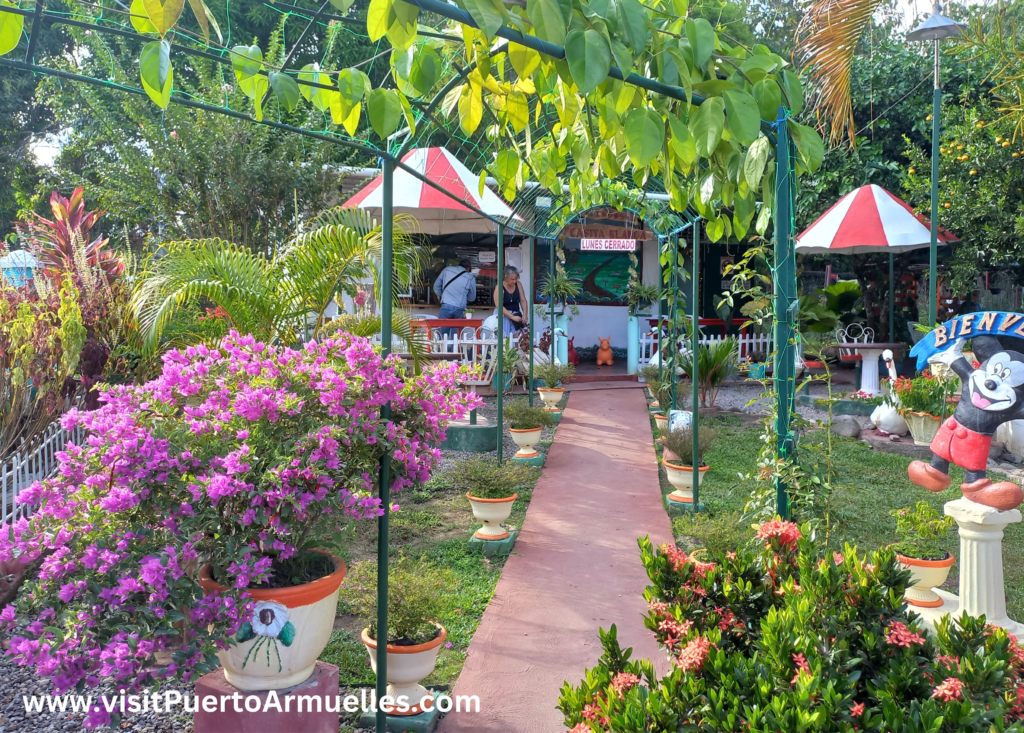 I had the Banana Split and my friend had the Helado Dulce Escondido. We both also had the "refrescos del dia", which was super delicious fresh pineapple juice. This is 'local style' ice cream, so don't expect Haggan Das. However, it is ice cold and very tasty. Hits the spot on a summer afternoon! They also serve a few sandwiches and hamburgers.
It's like a little Secret Garden, tucked away in a corner of Puerto where you'd never think to look. The staff and owners are friendly. The grounds are clean and shaded enough to keep you cool. There are a dozen or so tables spread out around the place, for privacy and exploration. It seems that this is not really such a "secret" after all, as there was a fair amount of business on this weekday afternoon. A couple of sweethearts (that's what they looked like to me) and a family came for treats while we were there, and more people arrived as we were leaving. *Note: If you are picky about restrooms, this one is on the rustic side.
The owner also happens to be an artist, who crafts items from cement and wood. There is a small shop with things for sale. You can make a custom order if you are looking for something specific. We watched for a while as he was working on a very detailed boat model. Then, we bought a few small garden plants and left, knowing that this would definitely be a place to come back and visit on a hot afternoon.
You can see more photos on their Instagram page 
Located in Las Lomas, Puerto Armuelles. Take the first left after passing the public Cemetery (across from ESPA school and the Fairgrounds). Go to the end of the road and look for the sign on the right.
Hours: Tuesday – Sunday 3-7pm
Closed on Monday
Please follow and like us: