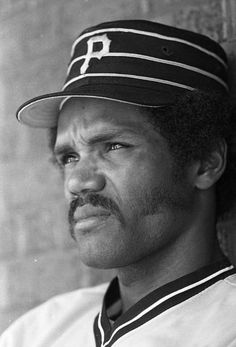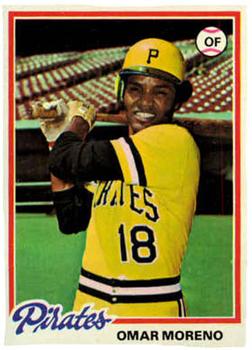 Baseball is a popular sport and past-time for all ages in Puerto Armuelles. A part of Puerto's recent history, is the story of one famous professional baseball player, by the name of Omar Moreno.
Omar Renan Moreno Quintero was born on October 24, 1952 in Puerto Armuelles, Panama. He played Major League Baseball from 1975, when he debuted with the Pittsburg Pirates, until 1986, when Omar ended his career with the Atlanta Braves. Omar was a left-handed player who's position was center outfield. The highlight of his career was when his team, the Pittsburg Pirates, won the World Series championship in 1979. Omar was the starting center outfielder and leadoff hitter for that game!
Omar was known for his great speed which enabled him to be very skilled at stealing bases. In 1980, he stole bases 96 times and set the single-season record for the Pittsburg Pirates. On the opposite side, he set the record for most "outs" the same year with 560.
Omar even had small appearances in a couple of movies, " El Hombre de la Mandolina" in 1985, and an episode of the show "Spade Ghost: Coast to Coast" called Chinatown.
After his baseball career ended, Omar moved back to Panama with his wife Sandra. They currently run the Omar Moreno foundation, a baseball charity for underprivileged youth in Panama City. Kids get the opportunity to learn baseball and life lessons from a world champion ball player! The Omar Moreno Foundatoin  works with children of all social classes free of charge, but most of their nearly 400 kids come from challenging neighborhoods like Chorillo, Santa Ana, San Felipe, and Curundu in Panama City, and Omar's home town of  Puerto Armuelles.
Omar has held the title of Secretary of Sports in Panama since 2009. In his own words, "I'll be helping with everything, from representing Panama internationally to overseeing all of the athletics programs across all our provinces,"
Please follow and like us: