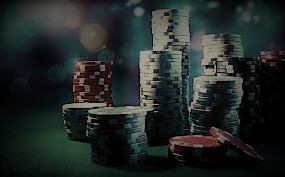 Back in its heyday, Puerto Armuelles (previously known as Rabo de Puerco) was one of the most modern and progressive towns in Panama! Besides boasting the largest and most modern hospital in all off Latin America in the 1930's, Puerto was also the home of the very first casino in the country.
The casino was built in 1936 in the commercial sector known back then as "Miramar", today called Barrio Nacional (downtown Puerto). It was located on the upper floor of a building owned by the Colombian merchant Cesar Romero, on Avenida Central. Today this is home to the financial lending company El Sol.
The casino was popular with foreign businessmen and sailors of the steamships and US Navy who stopped in Puerto. It is another example of "the economic prosperity and lifestyle that existed in Puerto Armuelles in the late 1930's", according to Enrique Jimenez, the Minister of Finance and Treasury in Panama at that time, after he visited the area in January 1936. He had come to see the inauguration of the new Banana Pier.
Today there are a few casinos that can be found around Puerto Armuelles including Don Beto Casino and Lucky Seven.
Please follow and like us: