Have you ever dreamed of your own Tropical Getaway on the beach?
Playa Burica, Panama ~ $125,000
This two bedroom (+ loft) house sits towards the back of the lot, leaving a large, private area for beachfront living and watching the waves roll in. Over 1/3 acre of ocean front land, the builder went all out. The home includes a sturdy sea wall, extra storage, decks and outside shower. The 1,450 sq.ft. 3 bedroom, 1 bath home comes with full kitchen, great room, double vanity bathroom, and shower.

The house is off-grid with water, a septic system, and has a generator for power. Solar could be added, or hook up to the power-line that was installed in the past year and is about a block away. There are 21 large lots in this ecological subdivision. All are now SOLD, except lot 11. This was the first home built and 2 others are under construction. 
Enjoy sunrise from your deck, walk the beach, or just sit in a hammock all day.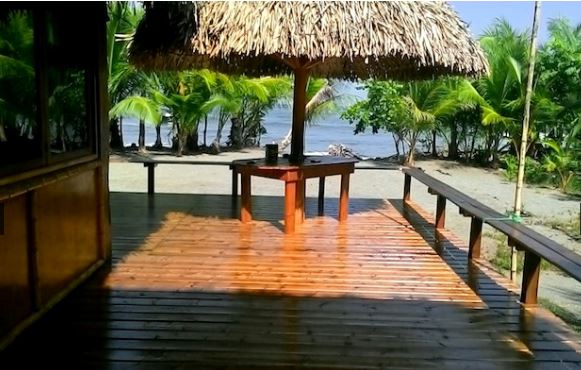 Your own private Getaway. Rent it out, come and go as you please, or live at the beach full time as your equity grows. This house is ready for whatever you want to do. There are tourist attractions nearby, including a sea turtle rescue, monkey refuge & botanical garden, and a surf camp. You can hike or bike to these places! Check out more photos of the area on their links. Fishing is a local past-time and there is abundant wildlife.

Located in Panama, Central America where jungles are still wild and as of yet undeveloped, Playa Burica sits on the Pacific Coast near the border of Costa Rica and Panama. A scenic two-hour drive from the city of David and the Airport and just 40 minutes from downtown Puerto Armuelles, with shops, banks, restaurants, hotels, and a new hospital opening in 2019.
A new road is currently under construction to join Puerto Armuelles directly to the Playa Burica area, and has just been finished to the halfway mark in Limones (February 2019). This road, and other infrastructure projects will be a game-changer for the Burica Peninsula! Eco-tourism will be a major push here.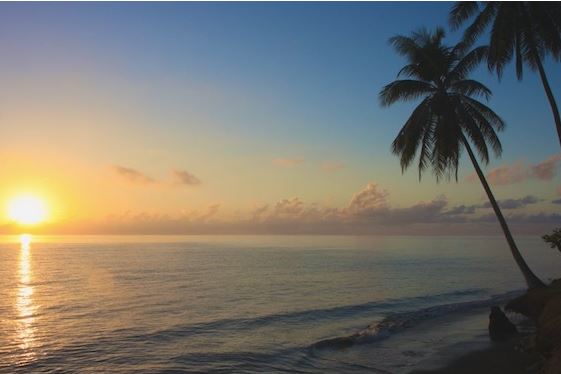 Seize the opportunity before it's too late!
Playa Burica is the world's best-kept secret, and it's an investment opportunity you can't afford to pass by. Jutting reefs, wild jungle, and crashing waves await the savvy, adventure-seeking investor in you.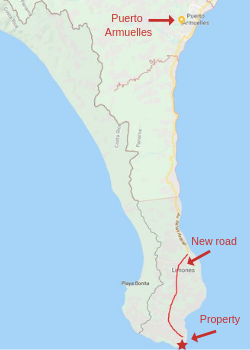 Single Family Home
R.O.P. (request our Free Report: How to Title ROP Property from Editor@visitPuertoArmuelles.com)
Bedrooms: 3
Bathrooms: 1
Size of home:  1450 sf (134.71 s mtrs)
Size of Lot:  1/3 acres (1348.95 s mtrs)
Features: Beachfront, Tropical wildlife, off grid
Location: Playa Burica, Chiriqui, Panama
$125,000
Would you like more information on this property?

Subscribe today to get alerts of new property listings & news in Puerto Armuelles!


Please follow and like us: