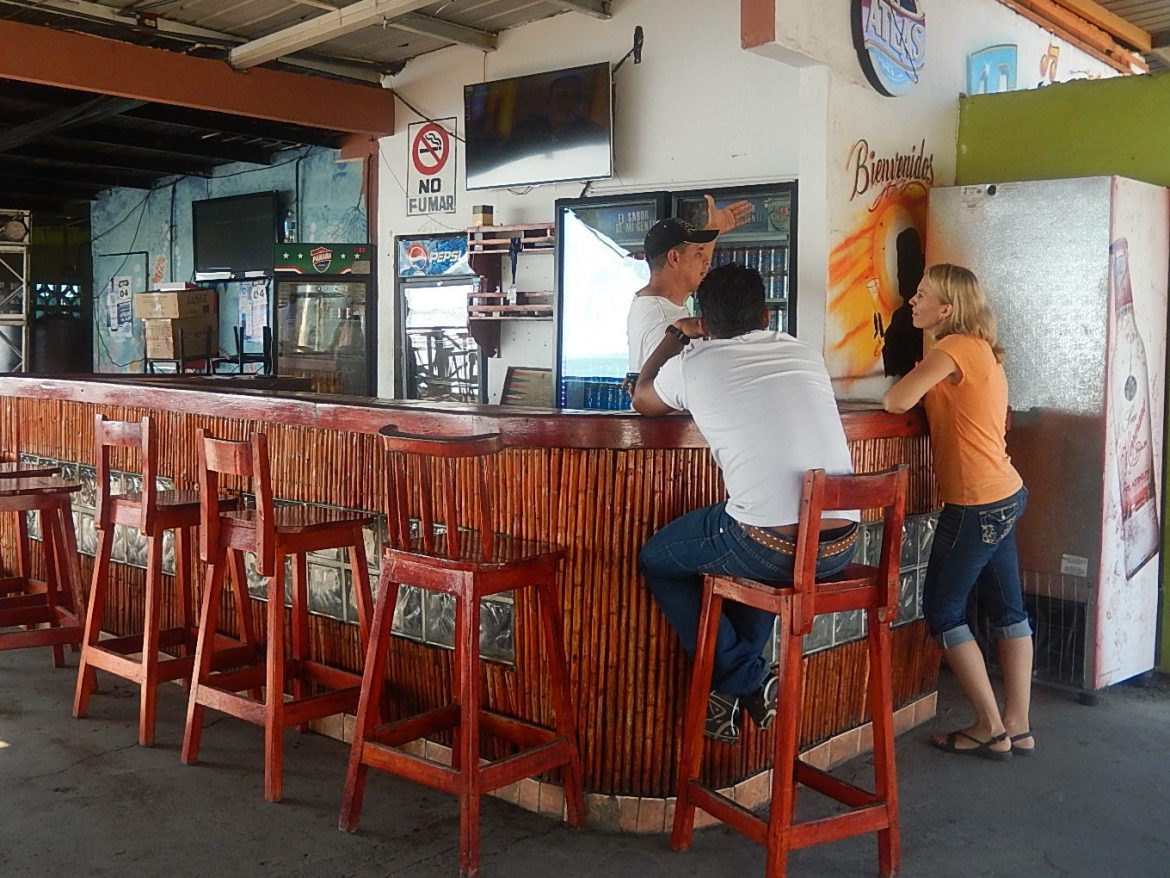 I went to Tisamar on the beach in downtown Puerto Armuelles for lunch with a couple of friends recently. There was a football (Soccer) game being televised on a big screen TV above the bar with a restaurant full of viewers.
Tables were available on the outside patio, overlooking the beaches north of Puerto. The sound of the sports fans and TV were not so loud outside and, surprisingly, we were able to easily hear our conversation.
The remodel of Tisamar has proved to be another plus for downtown. The restaurant and kitchen are clean and there is a new menu. Most of the meal items for lunch were between $5-10 each. There were ceviche, seafood, and chicken dishes ~ local style. I had fried chicken, which came with French fries and a salad. My friends had clams and a seafood dish. The food was tasty and we shared bites to experience them all.
As the name suggest, Tisimar is also a bar, so we had a couple of national beers with our meals. I hear the music when I drive by at night, although the disco scene isn't my thing anymore, it looks like it is a popular place with the younger crowd after dark.
Located at the north end of the main beach road, on the corner just down from the main bus terminal. The main attraction for me is the expansive ocean and beach view from the corner location, on the open air patio.
The first time I went to Tisamar, 4 years ago, I was not impressed. It was pretty rundown back then. Since the owner came back to Puerto Armuelles and took it over, there have been many improvements made.
I'm glad I gave it another chance and will definitely go again.
Bar Tisamar is another sign of the overall changes for the better that we are seeing all around Puerto Armuelles!
Subscribe today to get alerts of new articles & news in Puerto Armuelles! 
Please follow and like us: