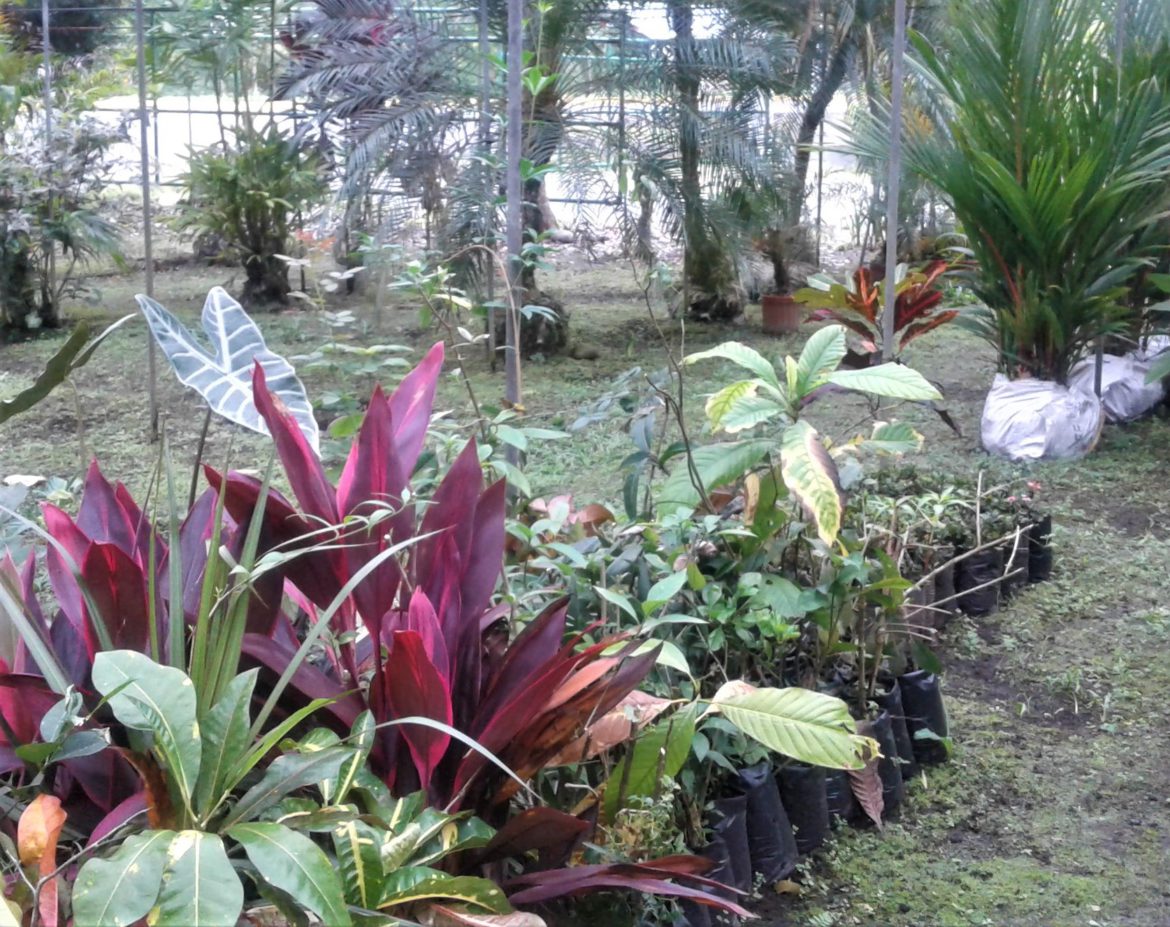 Rainy season in Puerto Armuelles means this is the best time to get those new landscape plants in the ground. The rains will give them several months of water to help them get well established before the climate dries out again.
One of the most common methods of adding new specimens to your landscape in Puerto Armuelles is to simply admire a plant in your neighbor's yard. 9 times out of 10, you'll be given a cutting on the spot. Many of the bushes in my yard were acquired in this way.
Sometimes there are street vendors in downtown with a small assortment of flowers and plants. There are also private homes that grow and sell plants, which is evident by the numerous black bags of seedlings and/or a sign that says VIVERO. However, if you have something more specific in mind, you can always visit a local "VIVERO" or nursery.

There are several good-sized nurseries located on the road from Puerto Armuelles north to the Frontera. The variety of plants and prices are different at each one. Most don't even have a name, and at least one doesn't have a sign. My favorite place simply says VIVERO on the gate.
Heading towards Paso Canoas, after you pass the checkpoint, start looking for the Vivero on the right side of the street. Because of the barrier between the 2 directions, it is harder to turn into the place if you are heading south. You have to pass it and make a U-turn.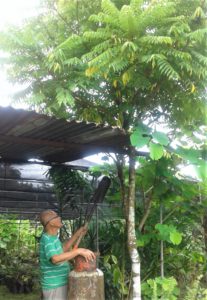 The owner is a friendly and knowledgeable older gentleman named Jesus. If the gate is open, go on in. There is plenty of parking inside. Jesus lives on site and will come out to assist you after a little while. He knows just about every plant name and its characteristics. There are flowers, bushes, and trees in various sizes. Most plants are in black plastic bags (common in Panama) and prices for smaller plants are generally around $1 – 2. Larger specimens and certain palms can be $5 – 50, depending on the plant. All prices can be a bit negotiable, especially if you get multiples. So far, I have had 100% success with all the plants I got from Jesus and plan to visit his vivero again.
Subscribe today to get alerts of new articles & news in Puerto Armuelles!      

 
                
Please follow and like us: