May 25, 2017 was an historic day for Puerto Armuelles, Baru when the Bill 488 for enactment of contract 36-2017 was signed. The final agreement between the government of Panama and Del Monte subsidiary, Banapiña, was enacted by the signatures of Panamanian President Juan Carlos Varela and Jorge Pelaez of Del Monte.
The past month has been full of celebration, parades, and fireworks. Some due to holidays and others because the residents of Puerto Armuelles are just so happy that the banana industry will finally be revived and there is renewed hope for the future lives of the people here!  Hundreds of people showed up at Estadio Gloria Deportiva (Sports Stadium Gloria) in Puerto Armuelles on May 25th to witness the historic event.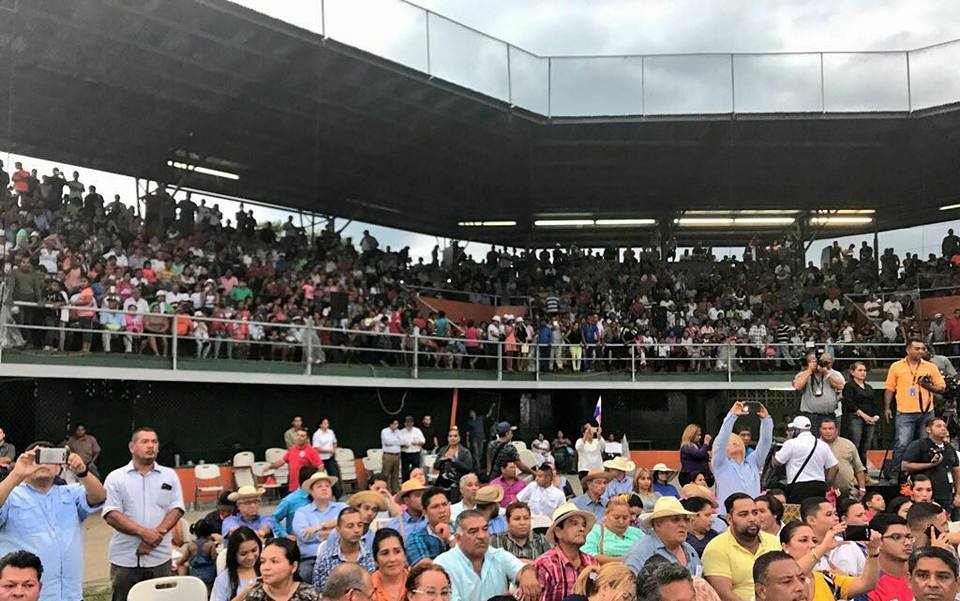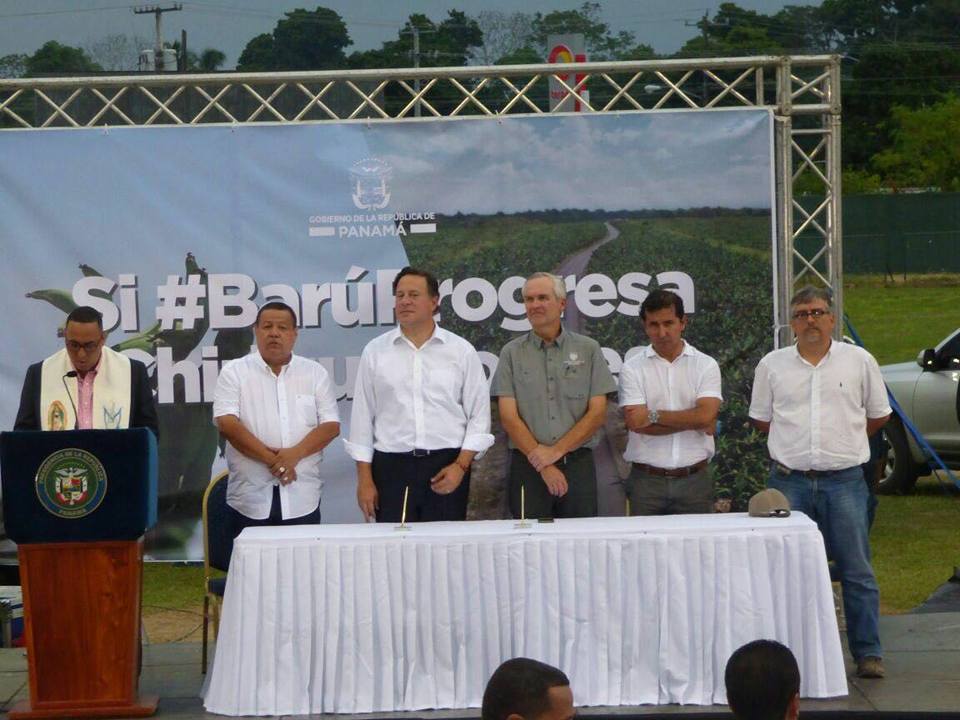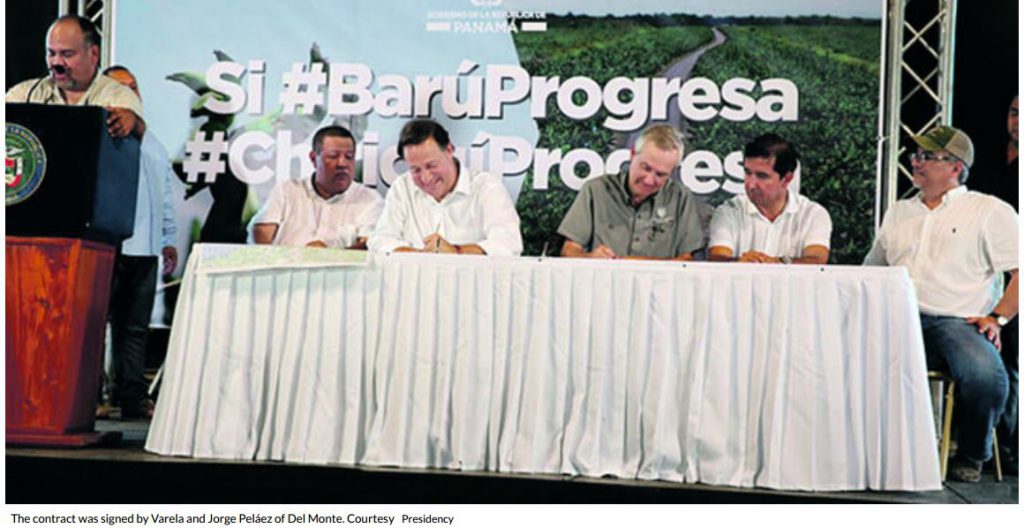 A special thank you to Carlos Motto, on the far right in the photo above, who worked diligently as the representative to the National Assembly for Puerto Armuelles and Baru to help achieve this goal!
Subscribe today to get alerts of new articles & news in Puerto Armuelles!

Please follow and like us: