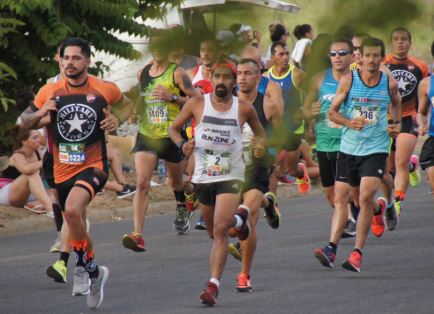 June 14, 2020 at 4am the gun will sound to start the very first international marathon in Puerto Armuelles, Panama ~ Maratón Internacional de Puerto Armuelles. Get your running shoes out because there is still time to practice and joint the fun.
***Register before December 31, 2019 for 25% discount!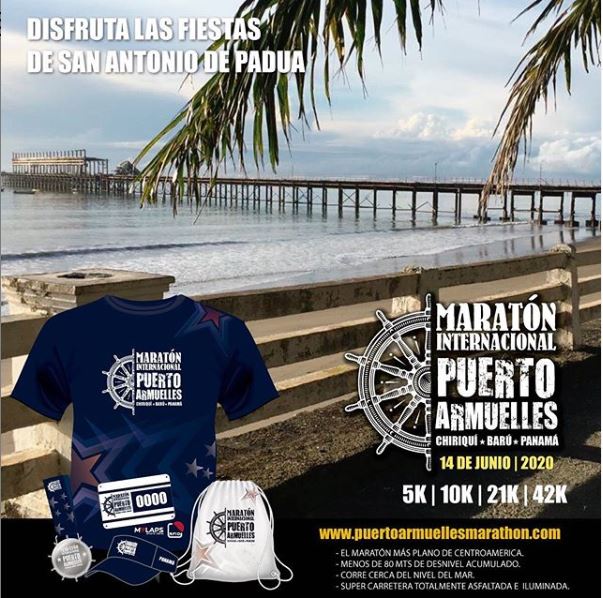 There will be four levels of difficulty: 5k (I signed up for this! Yes, I am crazy), 10.5k, 21k, and for the "super athletes" a 42k. The event is being hosted by Atletismo Extremo. The Tourism Authority (ATP) is a sponsor, another one of their efforts to begin attracting tourist to Puerto. From the ATP, "this event aims to encourage trade and tourism in the area of ​​Barú, and internationally known tourist attractions in the province of Chiriquí."
The 42k starts in La Esperanza, heads up near the checkpoint in Cuervito then turns back towards Puerto. The 21k starts in La Esperanza. The 10.5k starts in Manaca Norte, and the 5k starts just above Supermercado La Cuchilla in El Palmar. All lengths of the race follow the main road and end at Barú Municipal Park downtown, across from the Armuelles statue. Atletismo Extremo says that Puerto Armuelles is "the flattest marathon in Central America". Can't be too hard, right?

The event coincides with the annual Fiesta de San Antonio de Padua in Puerto Armuelles on June 13th, which is held at the fairgrounds across from the ESPA School.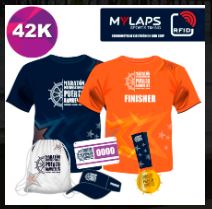 Atletismo Extremo hosts races throughout the year, mostly in Costa Rica with a few in Panama and Central America. They provide digital chips on the number cards so you can be tracked throughout the race (no cheating!). Rates to enter are $35 – 85 and every participant gets a T-shirt and other goodies. To register you can pay via credit/debit card or Paypal at REGISTRATION.
Get more information by calling  507.833.9047 or email info@atletismoextremo.com
There will also be a 4k and 10k run on February 2nd in Concepcion, Bugaba, if you'd like to get a practice run in!
NOTE: If you are not participating in the marathon, expect delays on the road between Puerto and the Frontera on that day.  
Please follow and like us: