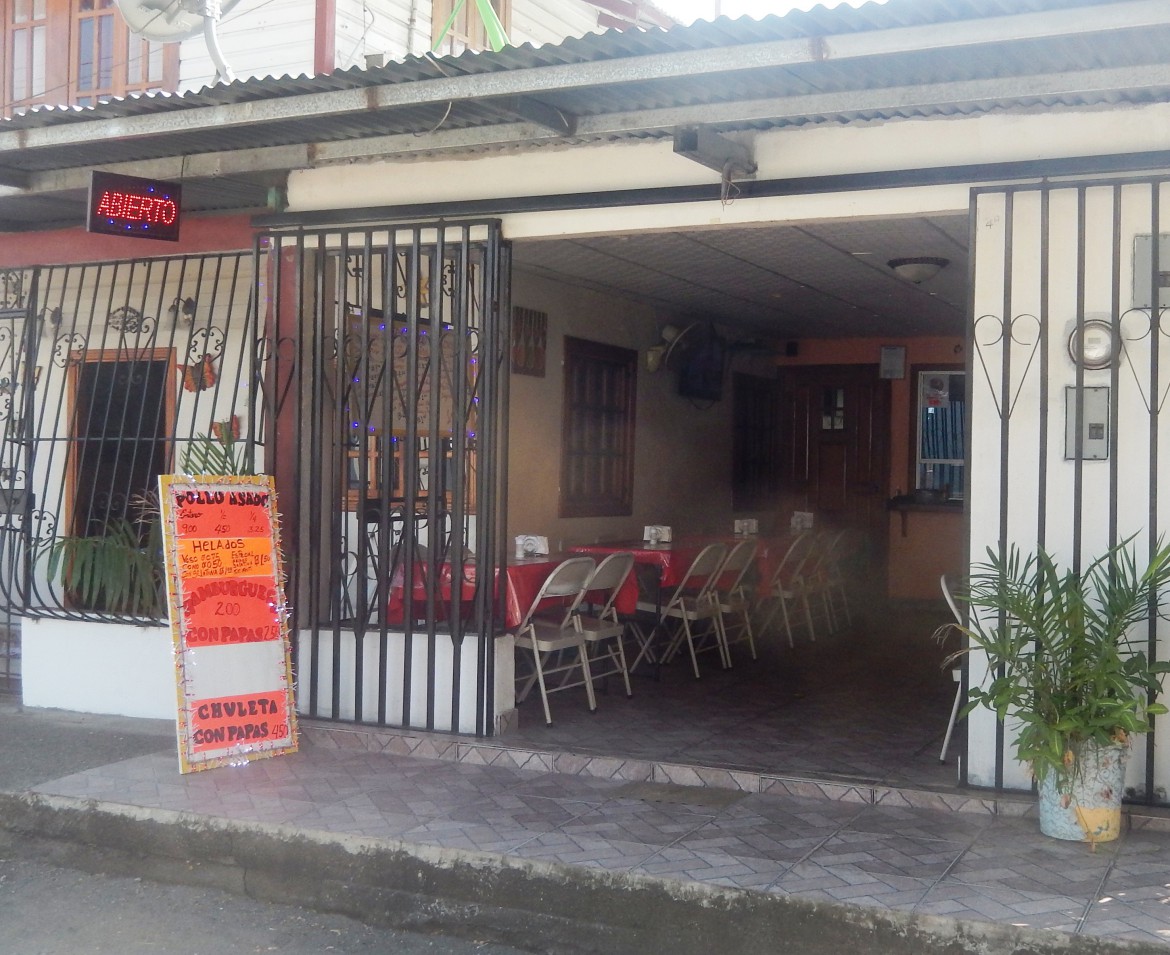 This is one of those hidden gems that is a little off the beaten track. Until recently, there was not even a sign to indicate where it was. Not an uncommon thing in Puerto Armuelles! El Buen Sabor serves a delicious roasted chicken that can satisfy the heftiest appetites.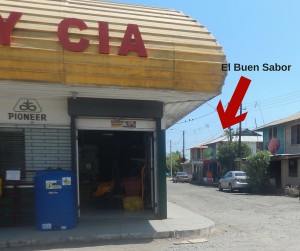 You will find El Buen Sabor tucked away on a side street next to MELO in El Carmen. They used to only be open for dinner, but have started serving lunch now as well. They have also added hamburgers and a few sweet treats to the menu. A sandwich sign with tiny lights around it is usually set out on the sidewalk in front of the restaurant. There are about a half dozen tables, two TV's, and they do a pretty steady take-out service in the evenings. You can call to order ahead and pick up dinner on your way home, for those nights you just don't feel like cooking. The phone number is: 6821-8249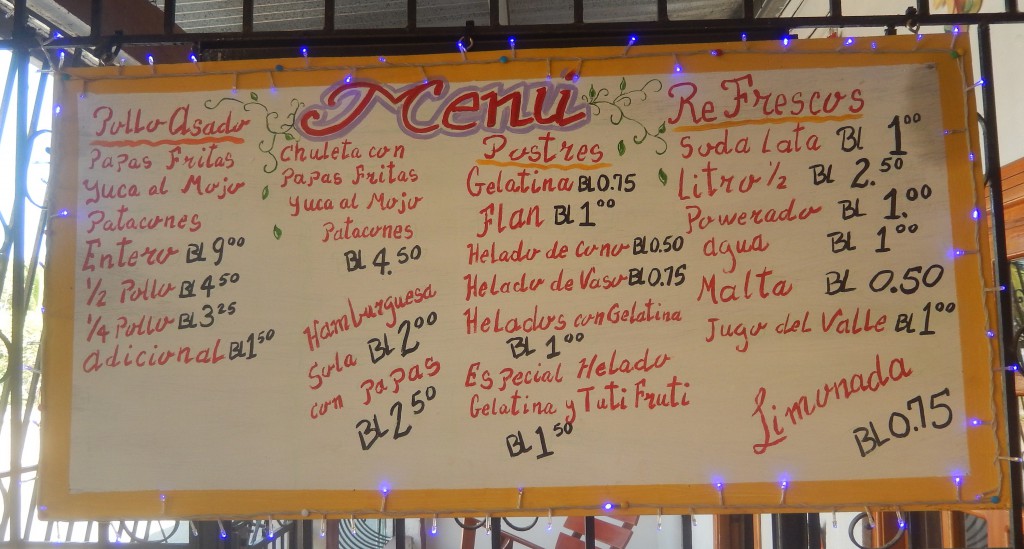 Inside the restaurant is clean and there are fans to help circulate the ocean breezes around the tables. If you sit near the entrance there is even a view of the Chiquita Banana Pier and the ocean.
My husband and I had dinner in the restaurant one night and we were both happy with the meals and the service. We each ordered a half chicken, mine with yucca and Patrick's with patacones. My yucca fries were generously drizzled with "mojo", something that tasted like a garlic aioli sauce. Yummy! As is typical in many local restaurants, there were not any vegetables included. I would have enjoyed a side salad with my meal. Even with drinks, the two meals were less than $15.
They did not have hamburgers on the menu at  the time we went, so I plan to go back and try one on my next visit.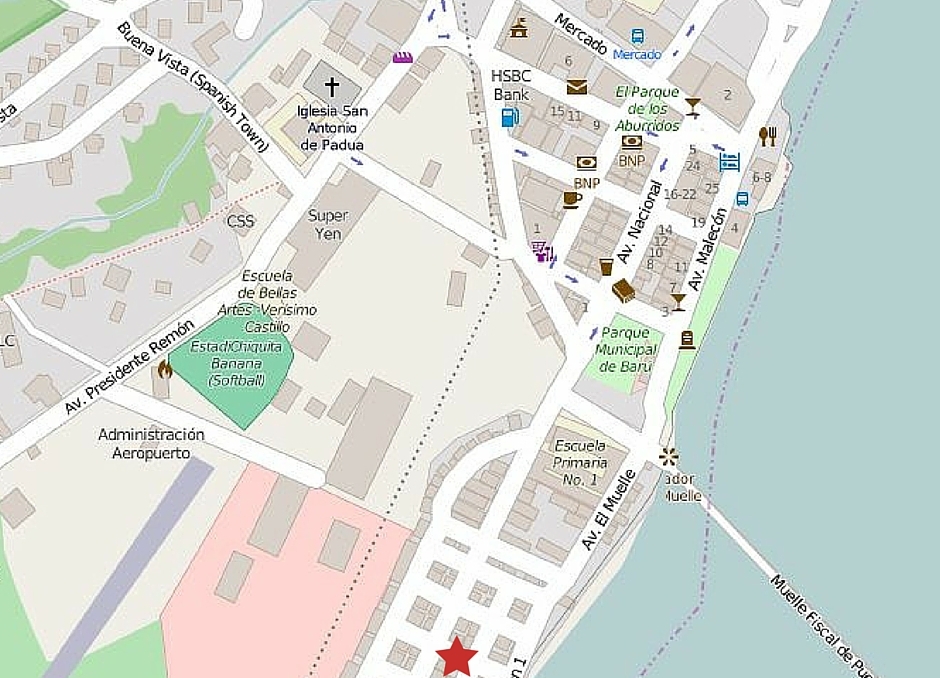 El Buen Sabor is open from 11am – 11pm, 7 days a week.
Phone number: 6821-8249   or   6468-2855
Have you been to El Buen Sabor? What was your experience there? Please comment below.
Subscribe today to get alerts & news about Puerto Armuelles!


Please follow and like us: