Playa Melliza is one of the most beautiful, sandy beaches on the Pacific Coast of Panama!
Located just 10 minutes south of downtown Puerto Armuelles and all amenities. This is a desirable area and the LOWEST priced beachfront you'll find!       
Click the video above to PLAY.
Are you looking for that tropical beachfront paradise to fulfill your dream of living in Panama! Look no further!
At $198,000, this property is priced at less than $20 per square meter ~ beachfront in this area is typically $35-55/m2 Why the low price? The owner is elderly and has serious health problems. He decided not to build and has moved back to the US. He said to SELL ~ This is a FIRE SALE and won't last long!!!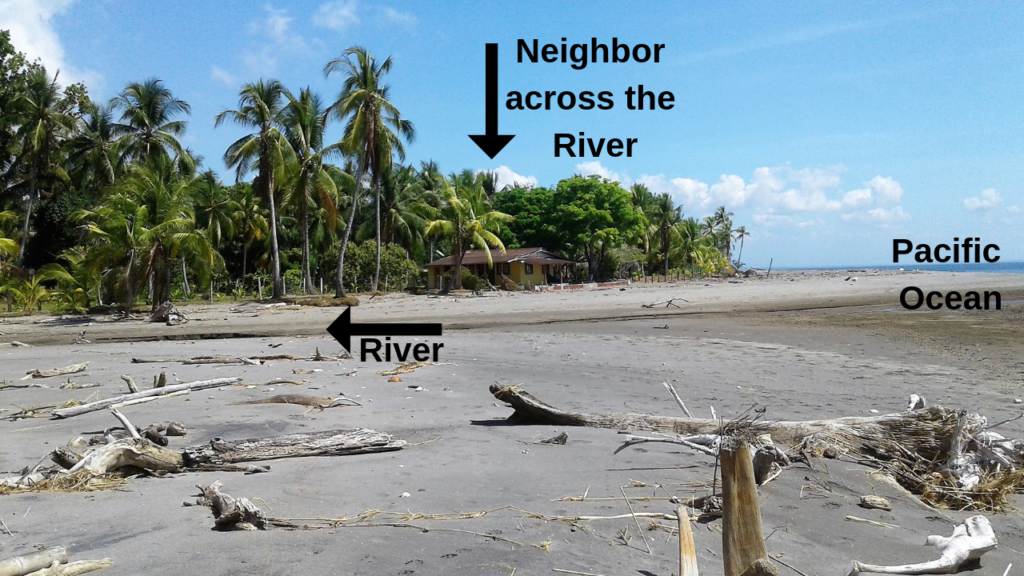 1 full hectare (2.5 acres) with a new paved road to the west, a river to the north, the Pacific Ocean to the east (watch beautiful sunrises), and 1 neighbor to the south. Pristine sandy beaches and calm water make this a perfect place for walking the beach, swimming, kayaking, and fishing. Monkeys, parrots, and other wildlife are abundant in this area of the Burica Peninsula. Easy to build here because it is on a paved road from Puerto Armuelles and the land is flat, with a very gentle slope towards the sea. All sites on the property can have an ocean view!

There are electric poles running along the road, so power is right to the property line. Either a private well can be dug, or the municipality will deliver water free and deposit it in your water holding tank. The terrain is a gentle slope, so a home built near the road would have a wide open ocean view. The river flowing next to the land is year-round. Several mature trees are on the property, including producing fruit trees. The soil is fertile and water is plentiful. Potential Homestead?
This large piece of property is perfect for a gentleman's estate, a small subdivision, or a family compound.
For more details CONTACT: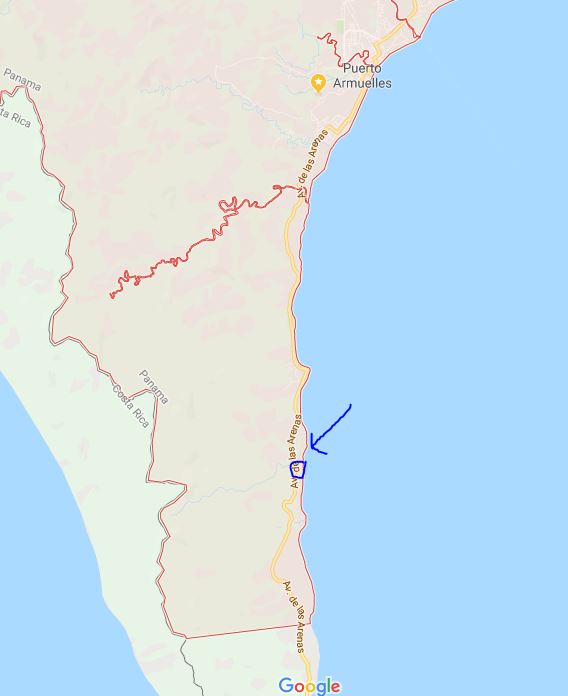 Land/Acreage
R.O.P. (request our Free Report: How to Title ROP Property from Editor@visitPuertoArmuelles.com)
Size of Lot:  1 Hectare (2.5 acres)
Features: Beachfront, Tropical wildlife, riverfront, paved road, power to property
Location: Playa Melliza, Puerto Armuelles, Chiriqui, Panama
$198,000
Contact: Debbie@visitPuertoArmuelles.com 
Please follow and like us: