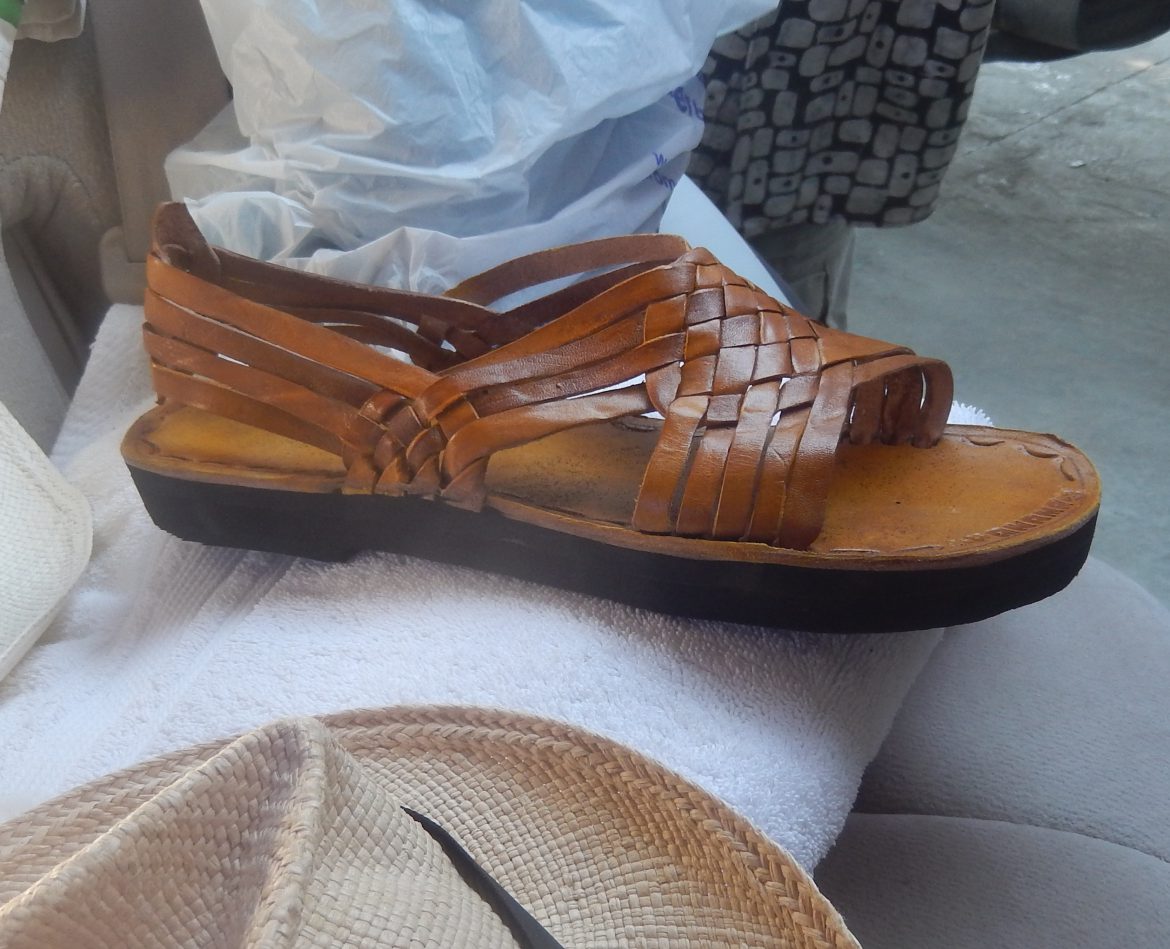 Don't throw away those broken shoes and handbags just yet! There is a quick and reliable shoe repair shop in downtown Puerto Armuelles that may be able to save you without breaking the bank.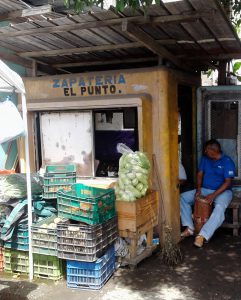 Zapateria "El Punto" is easy to miss as you make a right turn at the first busy intersection, past the Dolphin Monument, heading into downtown Puerto. The shop will be on the right, directly across the street from the Todo a Dolar store. There are often street vendors set up in front of the tiny shack, with crates of vegetables stacked up against it. Parking can be a challenge in this part of town too. However, if you have shoes with soles that have separated, need stitching or gluing, or a purse in need of a fix, it's worth the effort.
I have several friends in town who had recommended the shop and I finally grabbed my bag of 'almost ready for the trash' items and made time to go check it out. I had one pair of high heels that needed new heels – done quickly and only cost $3. A pair of tennis shoes that the soles were coming off of on one shoe – glued quickly for $1. A purse strap that came off – I would have preferred he stitched it, but I got a grommet instead for $1. That's what I get for assuming. Next time I will be specific about the repair I want done. The sandals at the top of the article belonged to a friend who had completely new soles put on for $5. Prices are very cheap and the work is done the same day, usually in a couple of hours because he is very popular and your items are put in line.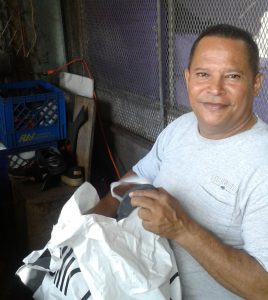 The owner of the Zapateria is Muñeco, which means "sweetie" in Spanish. He is definitely friendly and always has a big smile on his face, ready to serve your shoe repair needs! The shop is open from 8am to 12:30pm (loosely), Monday through Saturday. Closed on Sundays. Drop off your needed repairs in the morning and pick them up later that day.

Subscribe today to get alerts of new articles & news in Puerto Armuelles!


Please follow and like us: