Chiquita Banana (previously United Fruit Company) was instrumental in the economic growth of Puerto Armuelles. Masters of marketing, they took a little known, tropical and exotic, fruit back in the 1940's and turned it into one of the most popular fruits today. Let's take a look at some of their old marketing campaigns.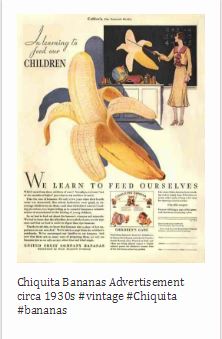 The company had to educate the public on the health benefits and how to store, peel, and eat a banana. They often targeted children, through their parents.
CLICK HERE

to see a sampling of the recipes that were promoted by Chiquita and a glimpse of their first Cookbook.
To view the TV commercial below CLICK HERE.
There were a variety of branded merchandise that consumers could purchase too.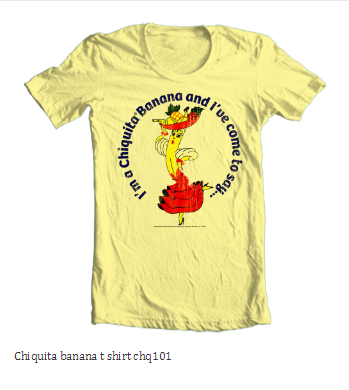 Of course, there is an entire set of collectibles around "Miss Chiquita"

To watch a selection of Vintage Chiquita commercials CLICK HERE
Subscribe today to get alerts of new articles & news in Puerto Armuelles! 
Please follow and like us: