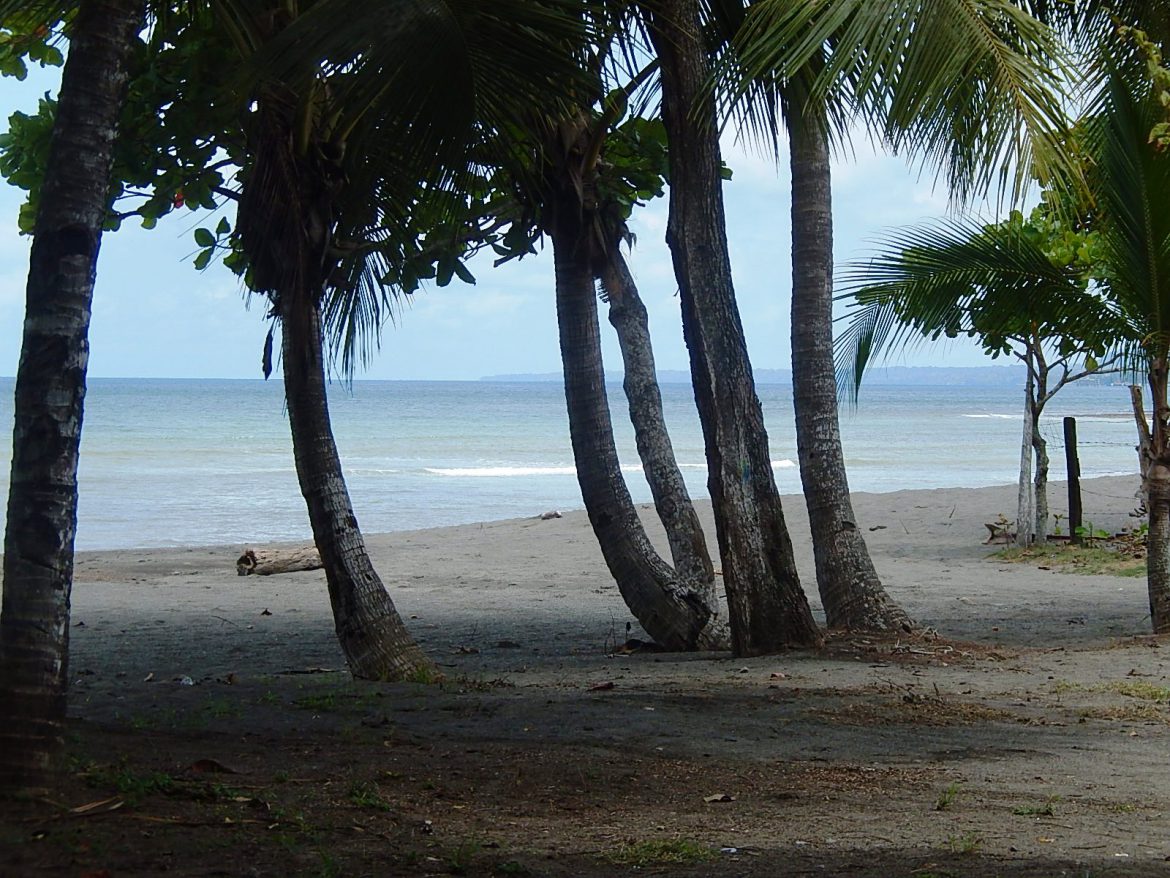 This review is way overdue because I have now stayed at this quaint little place at least a dozen times. For quite a while, it was really the only decent place to stay in Puerto Armuelles. I guess you could say, the owners, Bob and Scott, were pioneers of a sort. It is well worth a stay if you are planning a visit to Puerto – the only trick is finding the place!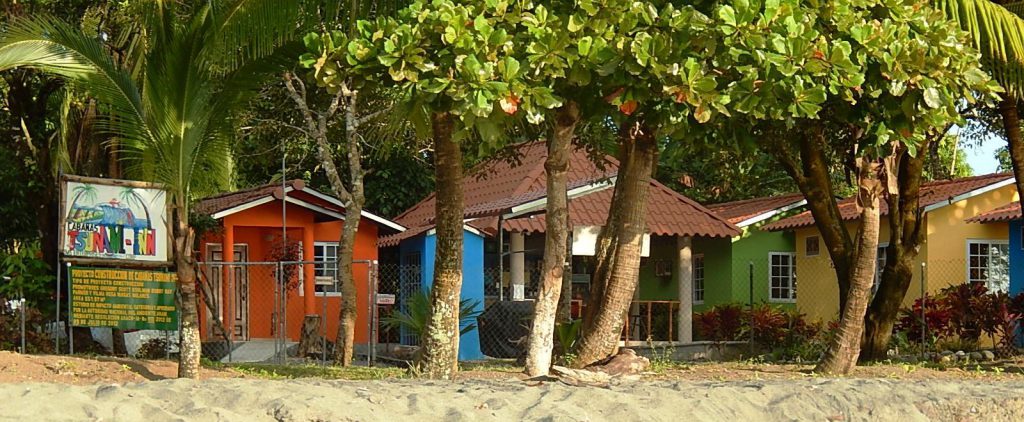 Tsunami Inn is located at the far west end of the town of Puerto Armuelles, and to arrive at the front entrance, you have to drive through a neighborhood called San Vicente, on a dirt road. The first thought that will go through your mind is "this can't be the right way", but keep going! You will either drive on a narrow paved road to the end of the street and turn left at the small sign nailed to a tree, or hug the beach on a bumpy dirt road until you see the colorful cabanas on your right. That's how I found it the first time.
Once you arrive, you will be welcomed by one of the owners. Bob has retired and the Inn is currently run by the husband and wife team of Scott and Bonnie. They are always around and treat everyone like family.  The focal point of the hotel is a beautifully maintained small swimming pool and a rancho with a bar and tables behind it. The outside living area is surrounded by 6 colorful cabanas where the guests stay. Rates run from $50-60 per night, with discounts for extended stays, depending on the time of year.
The entire hotel, including the rancho area, has wi-fi available. There are some kitchenette features in a few of the cabanas, which all have air-conditioning although you may not need it with the ocean breezes. There are also laundry facilities available. The rancho/bar area has a music system that is optional to listen to and contains lots of oldies from the 70's, and a flat screen TV. Tsunami Inn has become a local 'hangout', drawing many of the expats from the area every Sunday starting around 2pm. Cold beer is for sale for $1 each. The fridge at the rancho is available for guests to store a few cold items. You have to bring your own food or eat at a nearby restaurant (a few offer delivery services, so be sure to ask). However, Scott is up at the crack of dawn and every morning there is fresh coffee to greet you as you enjoy the sunrise in Panama. Then, take a swim in the pool or a leisurely stroll along the beach where you will probably not see another soul, except the occasional fisherman throwing a net.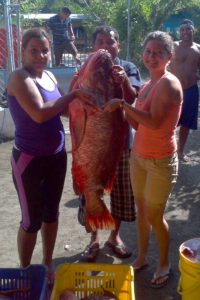 If you are looking for something to do, other than relax, while you stay at Tsunami Inn, there is a fishing boat and driver available, for a fee, to take you out on a fishing excursion. When you return, fire up the BBQ that is on site and enjoy your catch of the day, poolside. Sometimes you may be lucky enough, as I once was, to share another hotel guest's abundance from their fishing adventure!
Watch for the opening of Tsunami Inn's Yoga retreat soon!
You can find Tsunami Inn online to make reservations or contact them via phone at (507) 6604-9369.
Enjoy your stay!
Subscribe today to get alerts & news about Puerto Armuelles!
Please follow and like us: