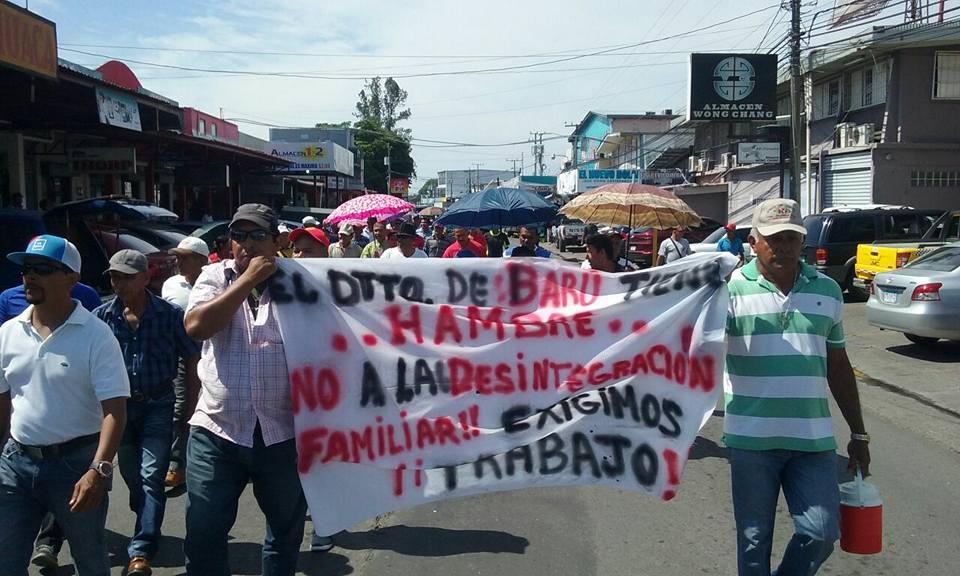 March and April 2017 are tense times in the District of Barú , Chiriqui Province, Panama. Why? The ongoing delays by the Panamanian government to finalize the contract to allow Del Monte's subsidiary, Banapiña Panamá, to begin operations in the district are making people restless. They have organized numerous marches and other forms of peaceful protest to put pressure on the administration to follow through with their promises. Here are a few photos of the events that have been staged recently.
Read more about the story behind these protests at: What's Up With Del Monte in Puerto Armuelles?
Here is a short video taken of a march down the street in Paso Canoas:  CLICK HERE
Subscribe today to get alerts of new property listings & news in Puerto Armuelles!


Please follow and like us: