Looking for a reliable electrician? Look no further than Onesimo Concepcion. "Oni" (as many who don't speak Spanish call him) is one of the few licensed electricians here in Puerto. Whether you need an outlet changed or an entire house re-wired Oni is happy to help. Also, with his license he can sign off on newly installed electricity.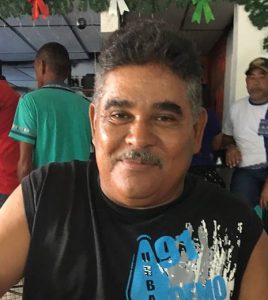 Oni has been doing construction his entire adult life and enjoys seeing a project completed. Electric work is just one of his many talents. He also does concrete and welding projects. He has a wonderful personality and a great work ethic. Once you get to know him you will want to save his name and number.
Unlike so many local workers, Onesimo is always timely. If he is going to be late he will always give you a call and let you know, so you are not wasting your day waiting for someone who is a no-show. His English is limited, but he definitely has no problem communicating with what he knows and his Spanish is always very slow and clear, using small words to get to the point. He is a household name with the Panamanians in Puerto and has worked on many projects with ex-pats also.
He can give you references! 
Oni is active in the community and a 32 year volunteer with the fire department. He plays in the Bombero Band as well as Banda Baru. He also plays softball locally and is an up and coming horseshoe player.
If you would like an estimate on a project, no matter how small or large give him a call at 6587-7864. Or if you would prefer to explain your project in English, give Becky (his wife and native English speaker) a call at 6972-4530 and she will pass along all of your information.
Please follow and like us: